This easy frittata recipe is a great egg recipe kids can make. It's quick, healthy and tasty – a perfect spring recipe.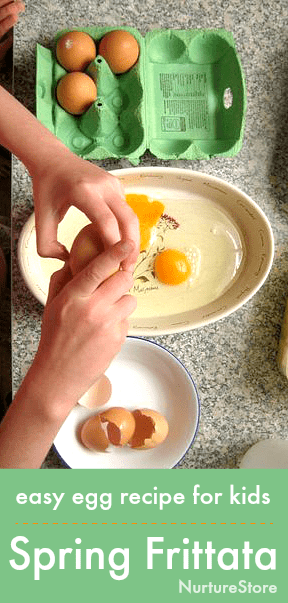 Easy frittata recipe:: spring egg recipe kids can make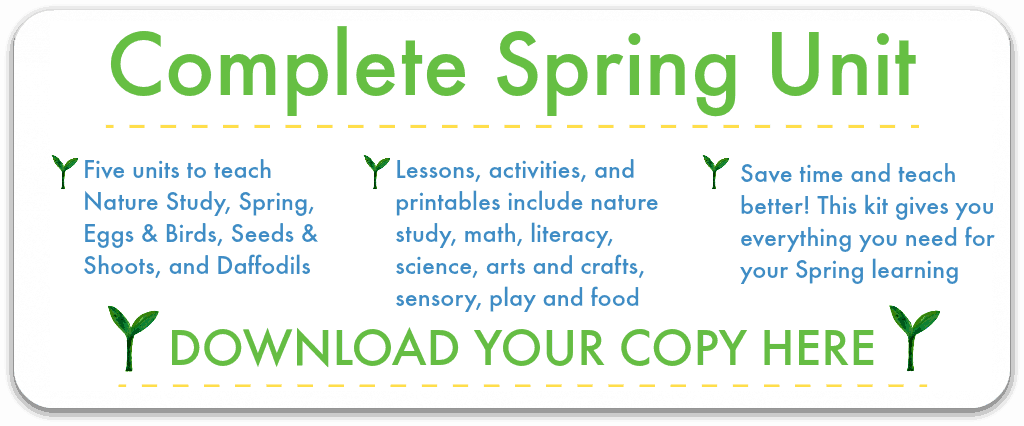 Frittata Recipe
You can see my complete Eggs and Birds Unit here.
A frittata is an Italian dish made with eggs. It's easy to make and yummy – a simple recipe to make with children that allows them to customise the flavours to their taste, adding herbs, cheese, meat or veggies.
Frittata means fried, and a frittata is very similar to an omelette or a crustless quiche. You'll find variations of this dish around the world: in Arab cooking you'll find an eggah, in Iran you might eat a kuku, and in Spain you'll find a tortilla de patatas.
You can eat the frittata hot or cold, in a sandwich or with salad, and it's great to take on a picnic.
It's the perfect lunch to make for our egg week! Especially paired with some spring greens or herbs.
To make a frittata you will need:
a frying pan (with a flame proof handle*)
some vegetable oil
eggs: 1 – 2 per person
your choice of flavours: chives, parsley, wild garlic, parmesan, cheddar, onion, courgette/zucchini, bell peppers, peas, bacon, salt, pepper…..
Frittata Recipe
Heat a little oil in a frying pan on a gentle heat.
Heat your grill.*
Add any chopped veggies or meat and fry them in the oil until softened/cooked.
In a bowl, beat together your eggs. Add any herbs or cheese, and salt and pepper to taste.
Pour the egg mixture into the frying pan and cook without stirring on a gentle heat for 4-5 minutes, perhaps longer, until almost set and with a golden brown underneath.
Transfer your pan to the hot grill and cook for a further 3-4 minutes until the top is golden brown.
*Alternatively: instead of using the grill, flip your frittata in the pan. Place a large plate over the frittata, flip the pan so the frittata turns out onto the plate. Then gently slide the frittata from the plate back into the pan, with the cooked side up. Cook for a further 4 – 5 minutes so the side now touching the bottom of the pan is golden brown.
Slice into wedges and enjoy!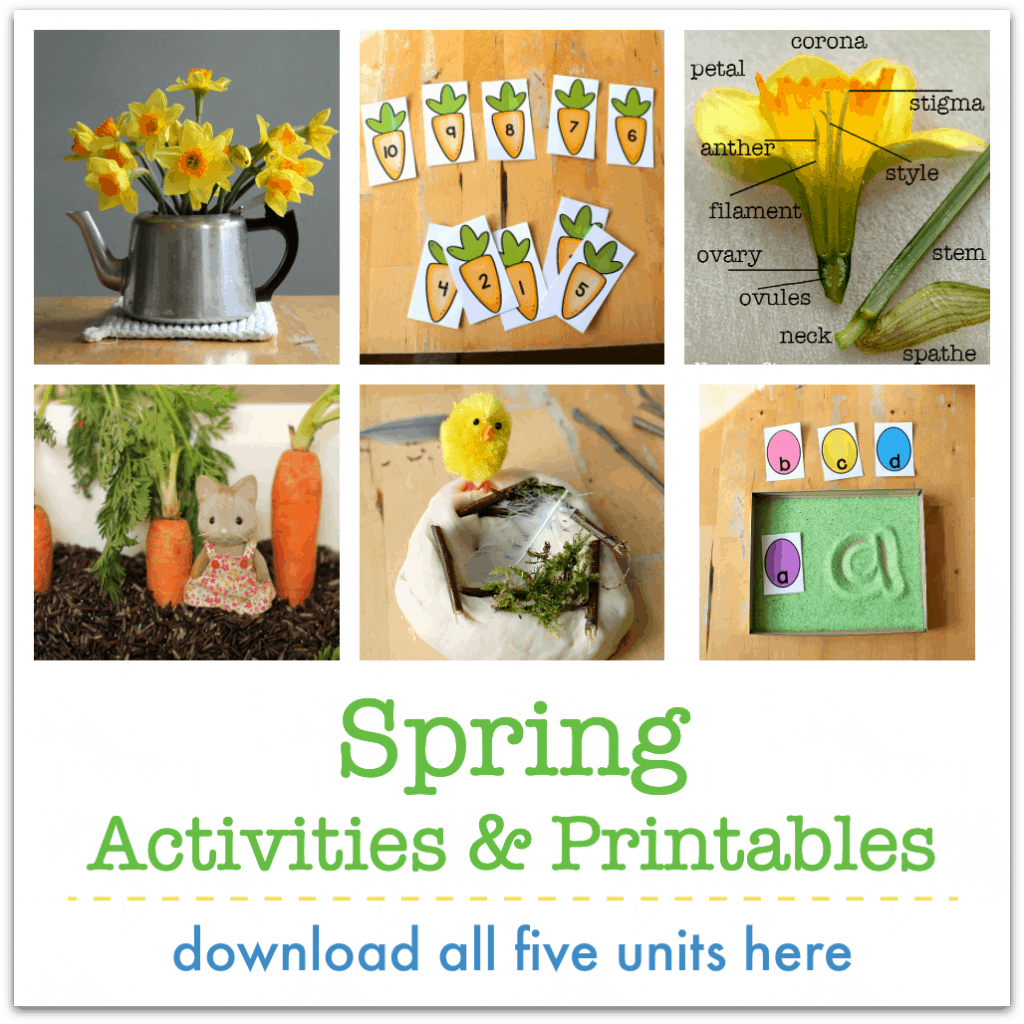 Download all the Spring units and printables
Download our complete Spring lesson plans, activities and printables and your spring teaching will be so easy!
:: five complete units of ebooks and printables for Nature Study, Welcome Spring, Daffodils, Seeds and Shoots, and Eggs and Birds
:: over 50 engaging activities and lesson plans that your children will love
:: over 30 pages of printables that make teaching so easy
:: a balanced programme of math, science, literacy, arts and crafts, nature study, sensory and imaginative play
:: a practical resource that you can start using today, in class or at home
:: weeks worth of learning all planned for you, to take you right through the season
:: created with children aged 4 to 8 in mind
You're going to love this super useful resource!