Explore your sense of taste, and maybe support picky eaters to try something new, with this printable rainbow taste test activity.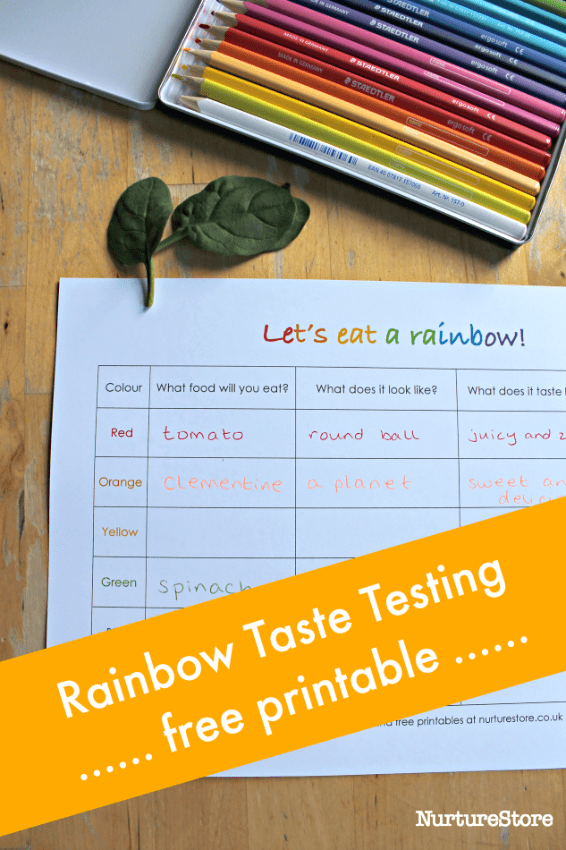 Free printable rainbow taste test sheets
We're all encouraged to eat a rainbow of fruits and vegetables each day and this rainbow-themed taste test activity invites children to try out a new food and record their findings.
How to use this taste test sheet
:: print the sheet from our Creative Kids Learning Library (see below)
:: chat with your children about which foods you could try to eat a rainbow of colours
:: head out to the market, store or hunt round the kitchen to find colourful food
:: taste each food and talk about it. Use your printable taste test sheet to record what it looks like, what it tastes like, and whether you like it. What descriptive vocabulary can you use to describe each food? You can write or draw, and perhaps use emojis or 'marks out of ten' to score your answers
:: you can extend this activity by interviewing each other to find out which food was most popular. You might collate your results and represent them in a graph or piechart
:: you could also find out where each food comes from and locate the countries on a map. How did they get to your store?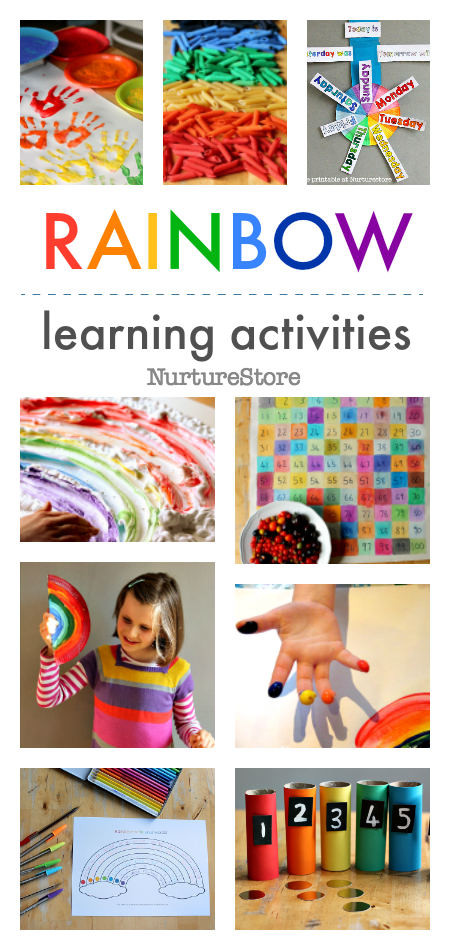 More lovely rainbow activities for your children!
Add colour and fun to your learning with all these extra ideas for rainbow activities. Ideas include maths, literacy, art, craft, and sensory play, plus many more free printables.
Get these free resources so your teaching organised for you, and so easy to set up – and your children get to delight in engaging, multi-sensory, fun learning. See all the rainbow activities here.
How to print the rainbow taste test sheet
Get ALL my free printables by joining the NurtureStore community and gaining instant access to my free resource library, including this printable.
Pop your email address in the box below
Select both options – Play Planner and Creative Kids Learning Course
You'll get instant access to all my free printables, lesson plans, activity ideas and a whole lot more!
Be sure to check your email for the confirmation email, and you will receive instant access to the whole Creative Kids Learning Library.
If you are already a NurtureStore subscriber: pop your email address in the box below to 'sign in' and you will be re-directed to the Creative Kids Library where you will find all our free printables.