Use this easy and practical guide to starting a forest school for childminders to bring more nature activities to your child care provision.
Forest school activities for childminders and day care
Offering forest school-style activities as part of your childminding services brings immense benefits to your children, their families, and to you and your business. It's easy to implement forest school philosophy within your practice with a little thought and planning, using our Forest Classroom guide.
Let's consider
:: the benefits to you as a childminder of offering forest school-style activities
:: the benefits of forest school for children in your care
:: how to start forest school activities as part of your provision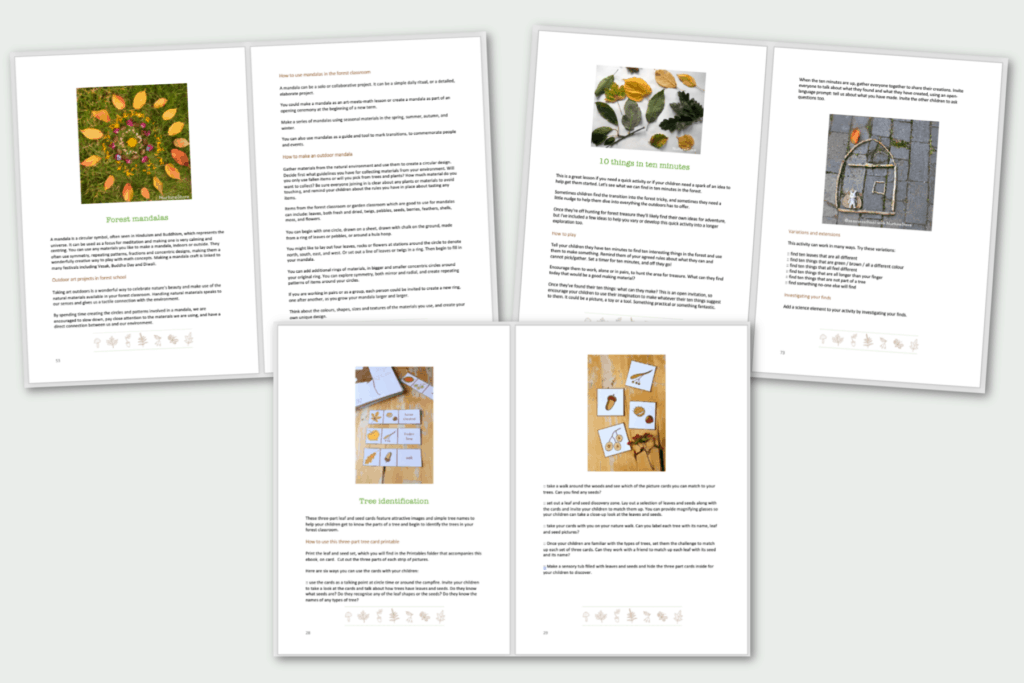 Ready-made forest school lesson plans
You can make your forest-school provision even easier using our ready-made outdoor lesson plans.
The Forest Classroom: a beginner's guide to forest school will give you the confidence, ideas and practical plans to lead forest school lessons with the children in your care.
Our best-selling guide gives you over 40 lessons plans and 16 practical printable sets that you can use in your childminding provision whether you run forest school activities at home, in your garden, in your local park or nearby woodland.
The lessons are suitable for children aged 3 to 10 and are very practical for mixed-age groups. They cover a broad range of subjects including nature study, math, literacy, science, arts and crafts, and wellbeing.
See more and get your copy of The Forest Classroom here, to start running your own childminding forest school today.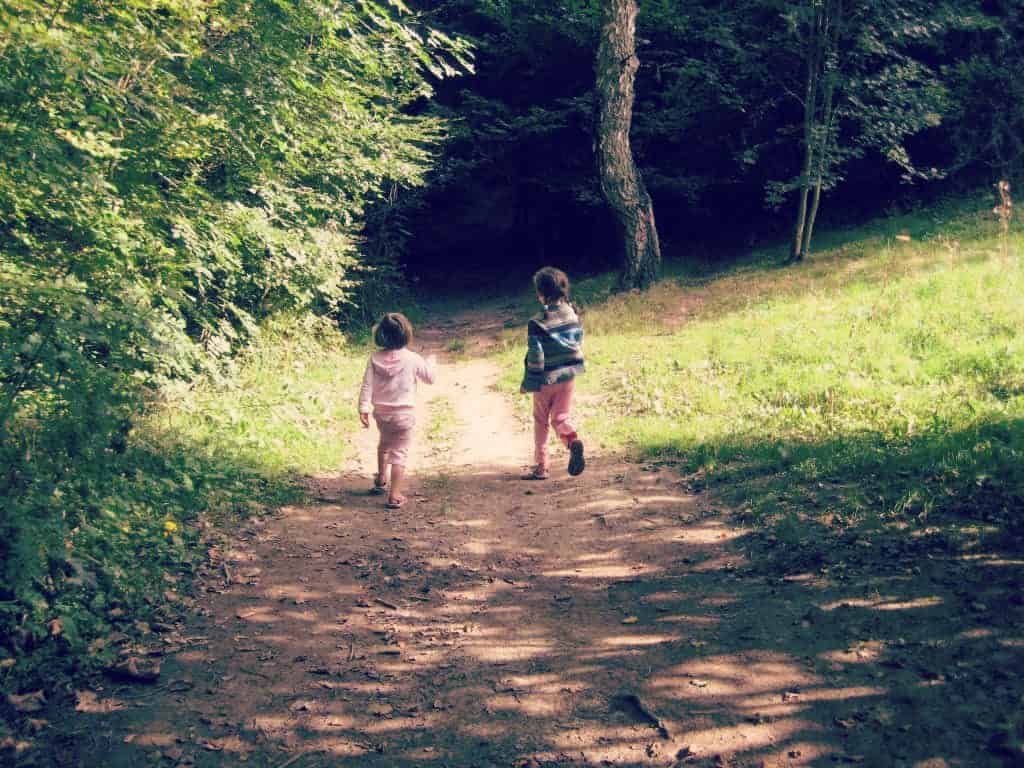 The benefits of forest school activities for childminders
Childminders spend so much of our time taking care of others, but today, let's start by considering ourselves first!
All the benefits that forest schools offer children are also going to be felt by you. You'll be out in the fresh air, not being cooped up at home all day. You'll increase your exercise – although you'll be used to running around after your mindees all day, now you will also have the benefits of exercising outdoors, including the mood-boosting benefit of spending time in nature.
Using The Forest Classroom to get started means you'll have a brand new project to interest you and give you a new challenge, but so much of the curriculum planning will have been done for you. It'll give you a fresh start that's supported and guided, so you can start out with confidence and feeling organised. You'll gain new skills and experiences, and continue your professional development.
Offering forest school activities will also enhance your provision, making you a popular childminder with extra provision on offer to your customers.
Getting outdoors will also transform a bad day! Take your grouchy kids – or maybe sometimes grouchy you! – outdoors to cheer everyone up. Let the magic of fresh air transition you all to enjoying the day outside.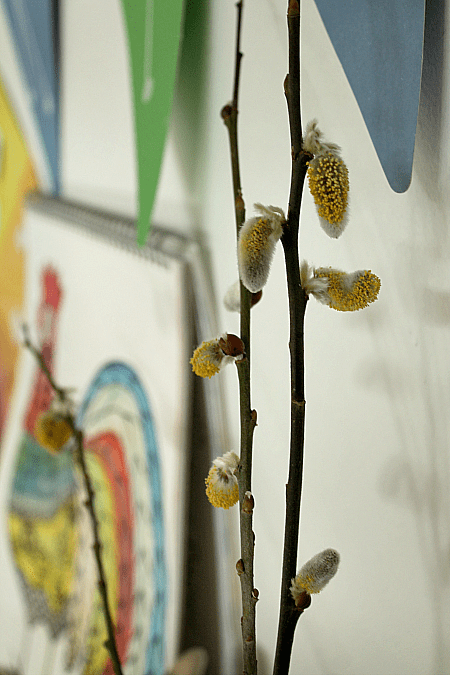 The benefits of forest school activities for children
Forest school gives children the opportunity to learn in very natural ways: through play, in connection to nature, and following their own curiosity.
Everything you want your children to learn can be taught outdoors, from team-work and nature study to math, science and language skills.
You can help children be less sedentary and more active by moving your day outdoors, using nature walks to build stamina and log climbing to build gross-motor skills
Children will learn about the planet, ecology, and environmental issues first hand, by being part of the outdoor world in direct connection with nature.
And they will benefit spiritually, emotionally and psychologically by spending time in nature. They'll find community with your other mindees and understand their place in the global ecosystem. They'll learn about risk-taking, team-work and build their confidence. And they'll enjoy the ritual and rhythms of the natural year as they watch their outdoor classroom, and it's inhabitants, change through the seasons.
The benefits of forest school activities for parents
We already know that good childminders have a big impact on a child's whole family. Great provision in your childminding setting has follow-on positive effects at home for both children and families.
The better wellbeing and better language skills a child develops in you care means better communication and therefore fewer tantrums at home. The age-appropriate activities and enriched learning environment you provide leads to successful child development. Forest school will rocket boost this.
Time outdoors in a gentle and stimulating environment, bathing in nature, means a happier, healthier child, which in turn leads to happier, healthier families.
Families can also see an economic benefit: paying you just one set of fees rather than paying for child care and forest school classes. By offering forest school classes as part of your provision you're giving parents one less thing to arrange, as you are taking care of this enrichment for them.
You're also having a positive effect on your community, giving more accessibility to forest school enrichment. Families who may not otherwise be in a position to access forest school will have it provided by you.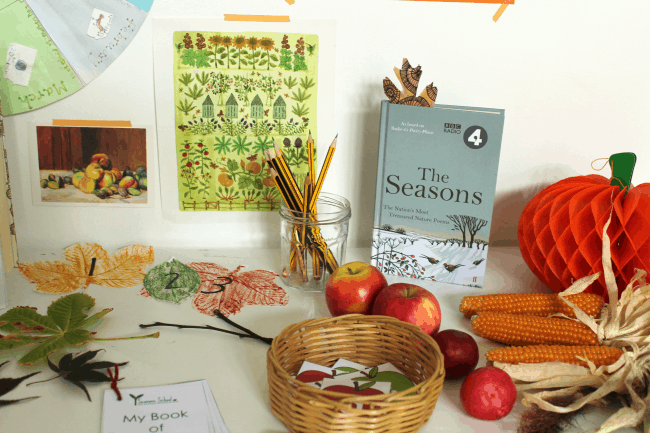 How to start forest school activities as a childminder
To begin offering forest school as part of your childminding practice, start small and develop a plan. The Forest Classroom beginners' guide will help you.
Decide whether you want to provide daily forest-school activities, to devote one day a week to learning outdoors, or whether you want to switch your entire provision to being nature-based. There's no right or wrong option here, so pick what best suits you, your children and your circumstances.
You can start by offering 'taster activities' to introduce the outdoor classroom to your children and to see how you and they like it. You can go on nature walks, spend time in the forest/park, and introduce more natural materials to your setting – both indoors and outdoors. The Forest Classroom has a range of activities that are prefect to get started with, including a printable nature treasure hunt, themed walk ideas, and nature-based arts and crafts.
Then build your forest-school style curriculum that you can follow from home, that perfectly suits your provision. The Forest Classroom will show you how to plan and structure your forest school time, even giving you opening and closing 'ceremonies' to help your children transition in and out of the special nature time.
The beginners' guide also has a wide range of lesson plans and activities that you can use all through the year, so you'll have plenty of ideas to keep you organised and enjoying your forest school. The lessons cover a broad selection of subjects including math, science, literacy, play, arts and crafts and wellbeing, and you can mix and match them to create the exact outdoor curriculum that's right for you.
The activities in The Forest Classroom are totally do-able – tried and tested by real children! Written by an Ofsted outstanding-rated childminder, the activities in the book are great for mixed age groups and when there is only one adult leading the provision.
Get your copy of The Forest Classroom: the beginners' guide to forest school here and with the ready-made lesson plans and all the bonus printables you'll be set to begin your own childminding forest school. You can do this!
The Forest Classroom :: download your ready-made forest school lesson plans
Have you got your copy of The Forest Classroom yet? It is the perfect beginner's guide to running a successful forest school. Download your forest school guide here.
A forest classroom is a place of adventure, discovery, and imagination. It can also be a wonderful place to learn about math and science, explore art and crafts, and develop language and social skills.
The Forest Classroom is a practical guide which will show you how to engage your children in fun and educational forest-school activities.
These ready-made forest school lesson plans are suitable for forest school leaders, teachers, childminders and parents with children aged 4 to 10, to learn in a forest, school nature area, local park or your own backyard.
Get your copy of The Forest Classroom here and you'll be ready to head straight outdoors and enjoy teaching, using our ready-made lesson plans.