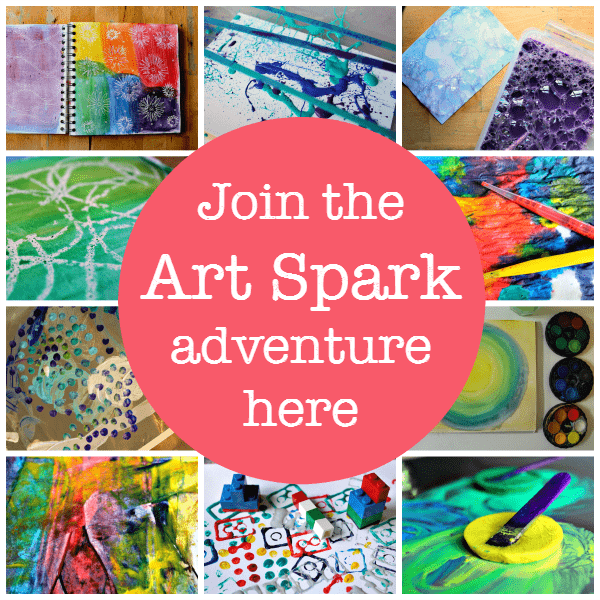 I'll guide you through four weeks of beautiful and fun art projects that you can enjoy with your children. At home or at school, these process art projects will give you an interesting framework of activities that you can weave into your weeks, so your children are engaged, creating and enjoying themselves all through art. See more details of Art Spark here.
---
Here's a favourite idea from our kids painting archive, introducing children to watercolour painting and trying out a whole new – and rather exciting! – way of using it.

Watercolour painting with kids
Watercolour painting can produce beautiful effects, and the technique we're trying today uses a wet on wet technique for really exciting movement of the paint.
The basic wet on wet technique is just what it sounds – using wet waterpaints on a paper which is also wet.
We used a wide paint brush to sweep plenty of water over our paper and then added watercolour paint with a smaller brush. The children dabbed, made wide strokes and swirled the watercolour paints and watched the magic happen.
'Look, mummy – the paint moves!'
As the wet watercolour paint hits the already wet surface it spreads and swirls and creates interactive pictures the children can add to but can't completely control. Paint magic!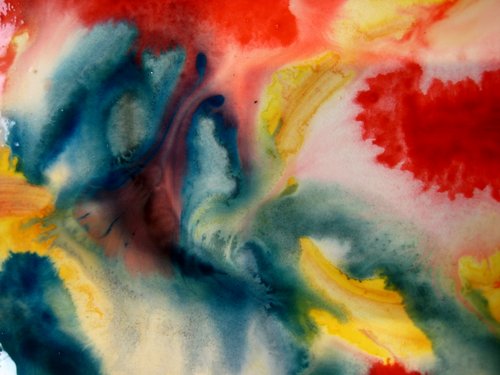 Have you tried this watercolour painting technique with your children?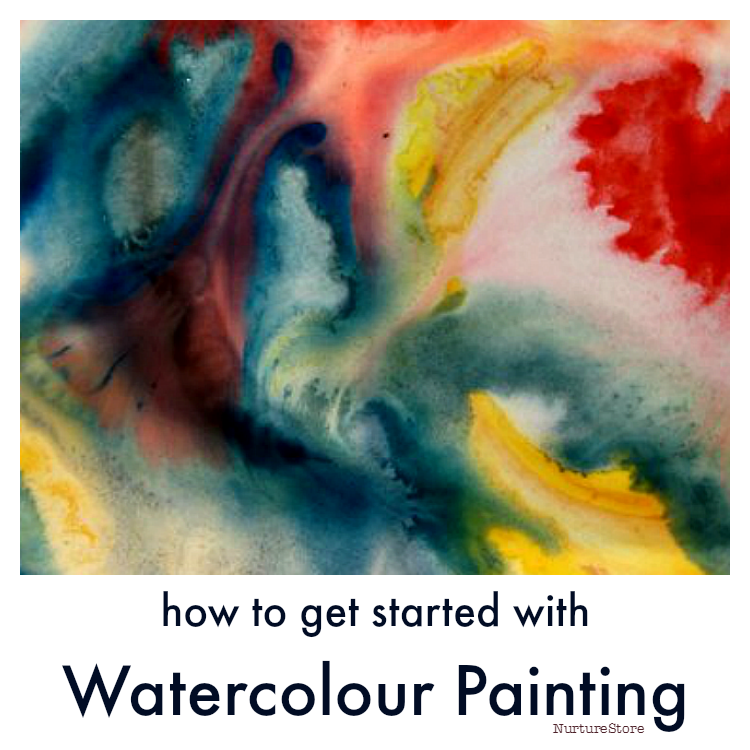 Take it further :: more art explorations
If you like this idea you will love my Art Spark resources. I'll show you many more simple art techniques you can explore with your children, liking your projects to famous artists to develop your children's art knowledge and confidence. See Art Spark here.