Welcome to a new series on NurtureStore where we're going to be exploring maths and art, learning more about each by learning about them together. Today we're all about circles.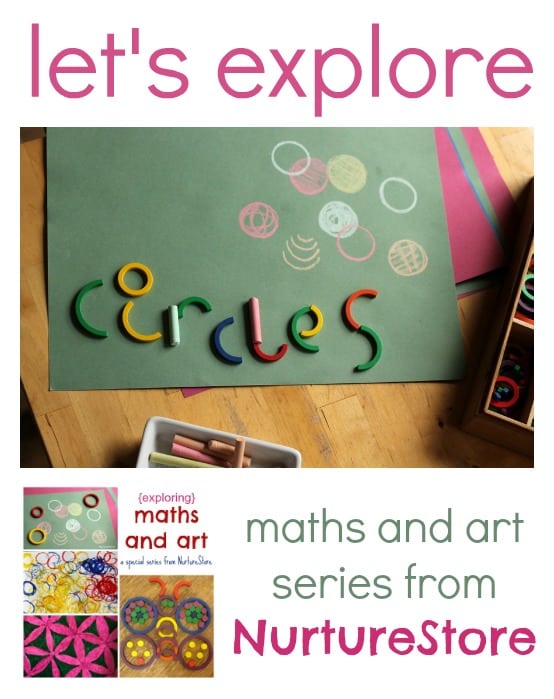 Maths and art: circles art
The idea for this maths and art series is inspired by my elder daughter, who is the total visual-spacial-making-creative of the NurtureStore family. She's so uninspired by all the adding and subtracting and multiplying and (please save her!) dividing. The girl needs some art! Some colour! Some creativity with her maths!
So here, to start our series, is a very simple invitation to focus in on just one shape, explore it's properties and see what you can make with it.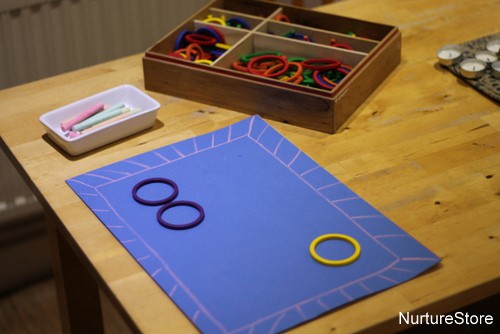 We set out some coloured pieces of paper, some of our Spielgaben wooden rings and some chalk. This kind of maths has no rules, it's about playing with the shapes.
What would you make with them?
You might:
hold the wooden shapes and explore the feel of them in your hands
stack them up and make a tower
find circles of different sizes and compare and contrast their differences
make a picture with them
build them into a sculpture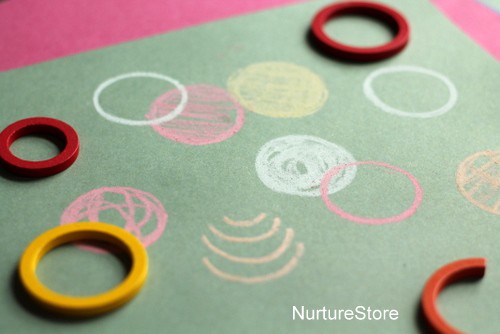 use the chalk to draw around the circles, to draw inside them, to colour them in
overlap your circles and think about how the lines cross and create new shapes and segments
think about how if feels to contain your art within a circle
you might try to think of as many ways as you can to fill each circle in
you might do some of these things, you might do all of these things, you might do something else entirely (come here and tell us what you did!)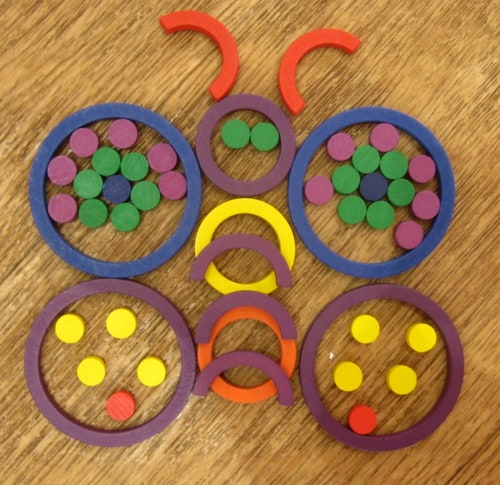 But one thing I do know is that, even if you're not aware of it, this is a maths lesson. By playing and creating with these circles, your hands, and your eyes, and your brain know more about the properties of circles now than they did before you tried some maths and art. And you can take this knowledge forward with you, into more formal maths lessons, and more creative art projects, and explore them even more.
More creative math activities
If you're looking for play-based exploration and discovery of math and science concepts, come and take a look at our Fizz, Pop, Bang! Playful Science and Math Activities.
And for more math-meets art resources, join my ART of CIRCLES workshop.