These crispy nest cakes are a classic, no-cook cake. They're perfect for Easter and perfect for little children to make.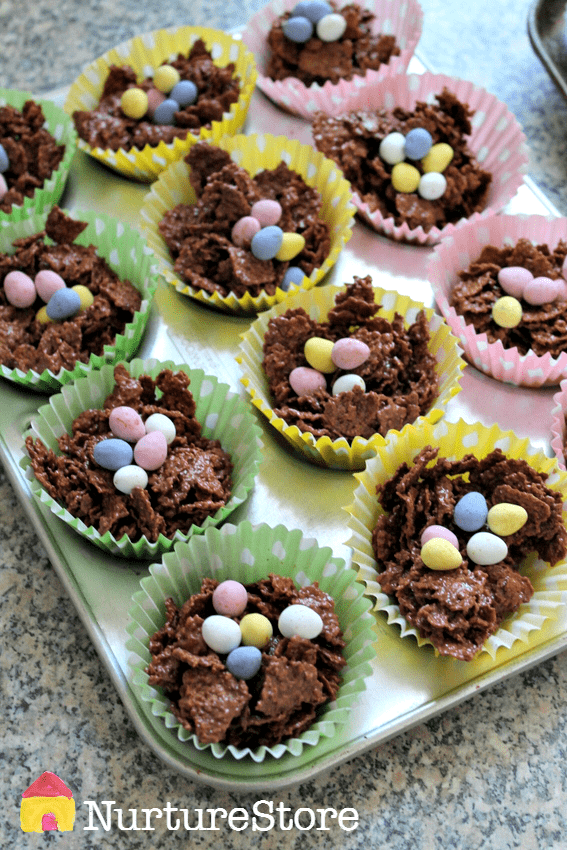 Easter crispy nest cakes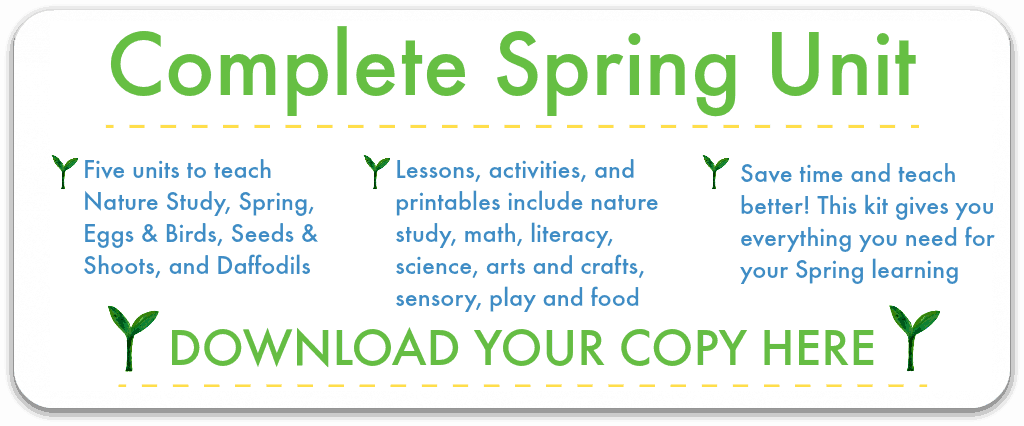 You can see my complete Eggs and Birds Unit here.
You will need:
:: milk chocolate (we used 200g which made 30 mini nests),
:: a breakfast cereal such as All Bran / bran flakes / cornflakes / rice crispies,
:: chocolate mini eggs (we found some very cute 'micro' eggs),
:: cake cases,
:: a muffin tin,
:: a wooden spoon,
:: a big glass bowl,
:: a saucepan,
:: a teatowel
:: a teaspoon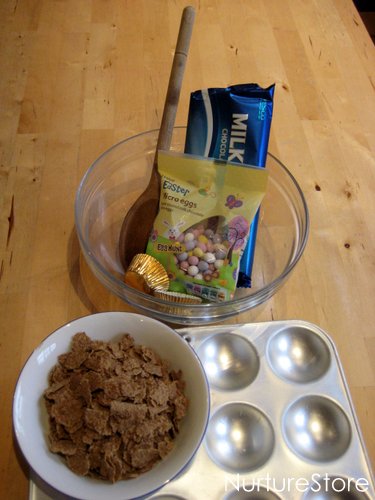 Step One: Break up the chocolate and put it in the bowl. You'll get less messy kids if you leave the chocolate in the wrapper while your break it up.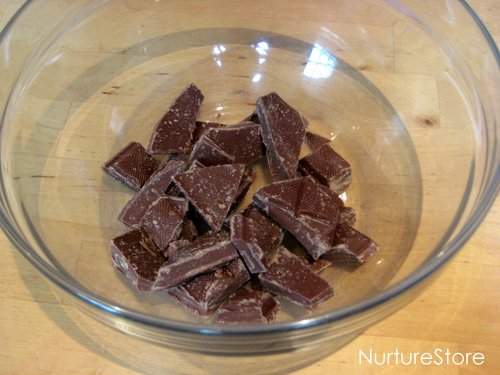 Step Two: Grown-ups job. Put a little water in the saucepan and heat it gently. Sit the bowl on top and let the chocolate melt.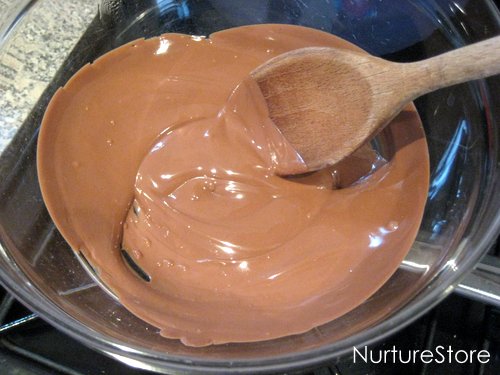 Step Three: Take the bowl with the chocolate off the saucepan. If you sit it on a teatowel it will help it to stay nice and still. Pour in your breakfast cereal. How much depends on how much chocolate you've used and how good at mixing you are!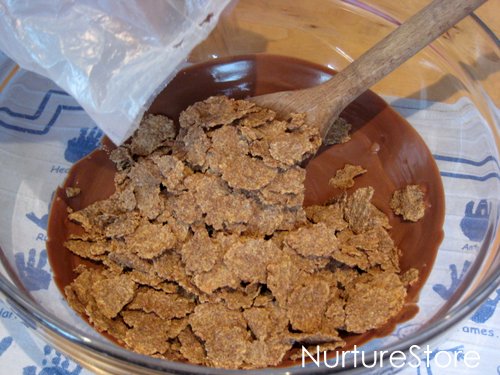 Step Four: Stir, stir, stir, stir….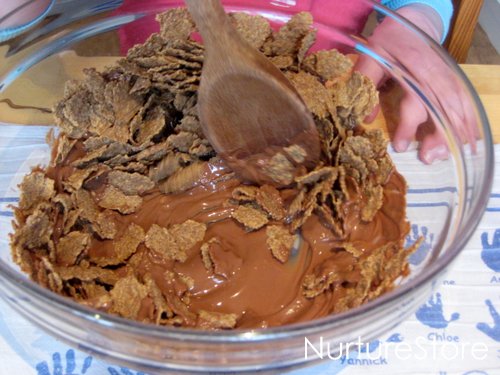 Step Five: Put one case case in each muffin tin hole. Using a teaspoon put some of the mixture into each cake case. If you make a little dent in the middle you'll get a nice nest shape.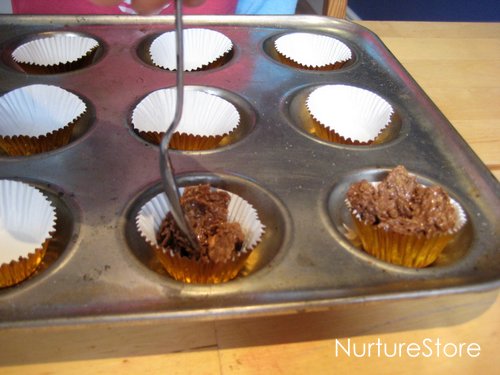 Step Six: Count a few eggs into each nest. Now you have to be a little patient and leave them to set – in the fridge if it's hard for you to wait!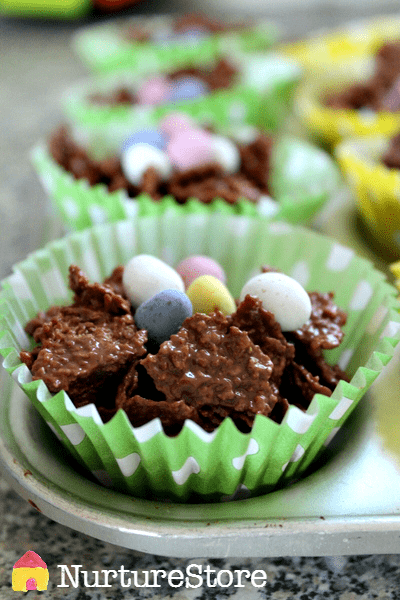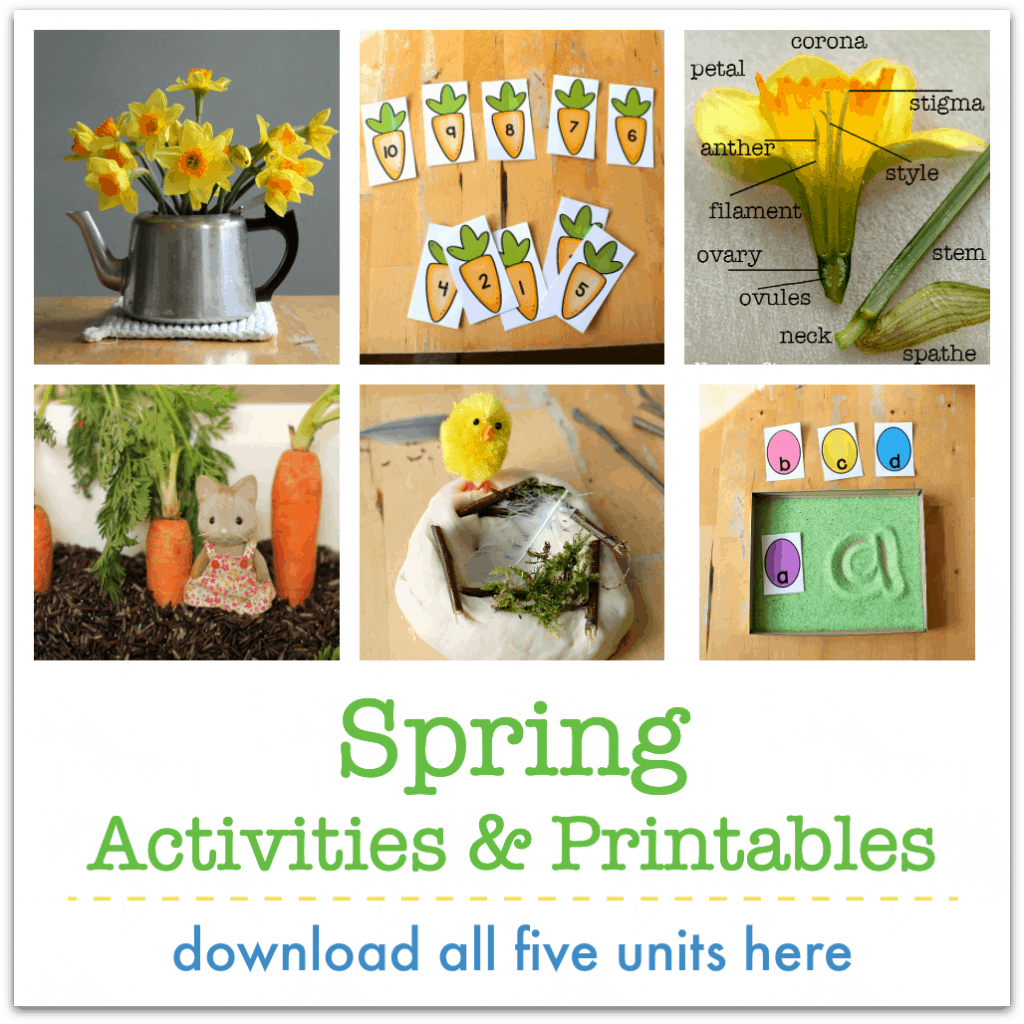 Download all the Spring units and printables
Download our complete Spring lesson plans, activities and printables and your spring teaching will be so easy!
:: five complete units of ebooks and printables for Nature Study, Welcome Spring, Daffodils, Seeds and Shoots, and Eggs and Birds
:: over 50 engaging activities and lesson plans that your children will love
:: over 30 pages of printables that make teaching so easy
:: a balanced programme of math, science, literacy, arts and crafts, nature study, sensory and imaginative play
:: a practical resource that you can start using today, in class or at home
:: weeks worth of learning all planned for you, to take you right through the season
:: created with children aged 4 to 8 in mind
You're going to love this super useful resource!