With less than two weeks until the holiday weekend the NurtureStore house is now full on baking, painting and generally bursting with Easter crafts! I've got a great idea today for an Easter creation station, which invites the children to glue, stick, paint, tear and create to their hearts content.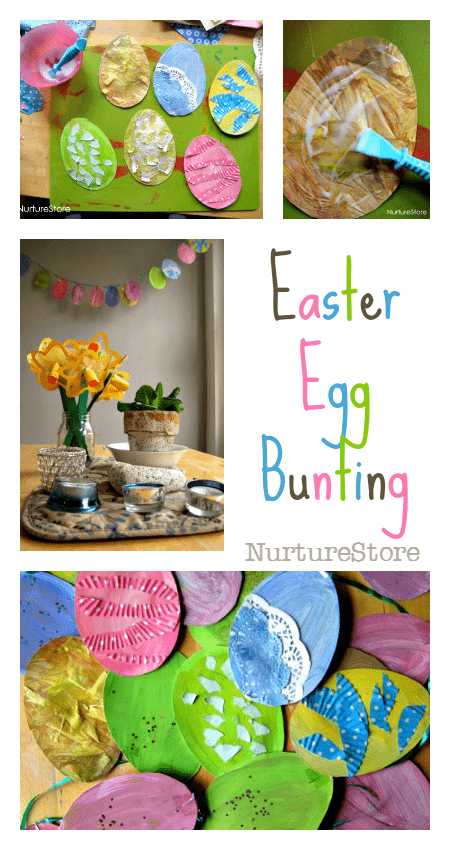 Easter crafts :: easter egg bunting
The idea behind this easter egg bunting is to invite children to explore a great selection of craft materials and art techniques. This kind of 'Creation Stations' are great for families, play dates or classes as everyone can take part.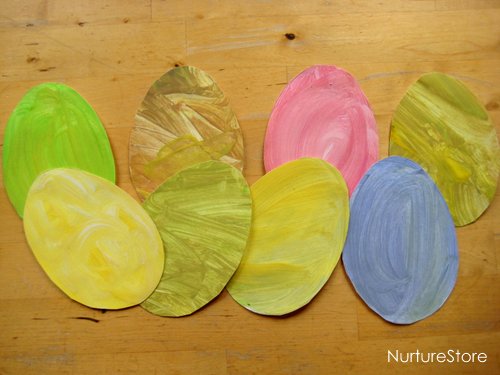 To start off with we cut out lots of Easter egg shapes from card and painted them in pastel colours. Children's poster paints are often in fairly bright colours, but a little squirt of white paint stirred into each pot will give you more Easter-ish shades.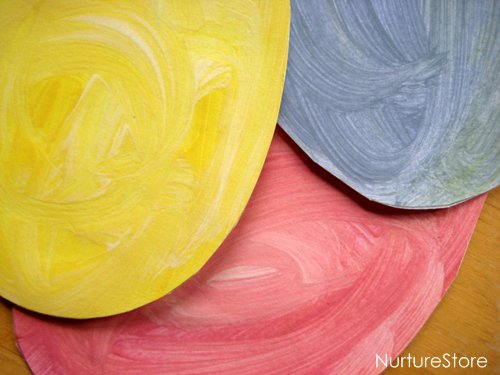 Using sponges or paint brushes, or even fingers, lets you add lots of texture to the eggs.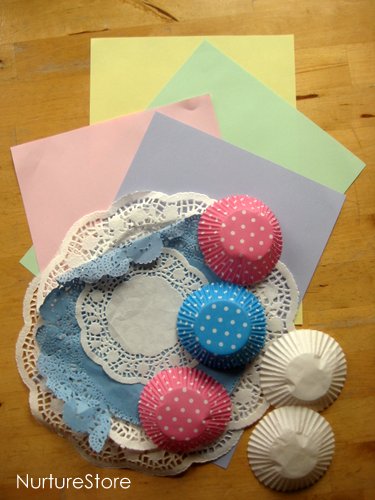 Then I set out a selection of collage materials for the children to choose from. We stuck with the pastel Easter shades so our finished bunting would combine together well and included paper, card, tissue paper, doilies, wrapping paper and cupcake cases. Anything goes so see what you can find.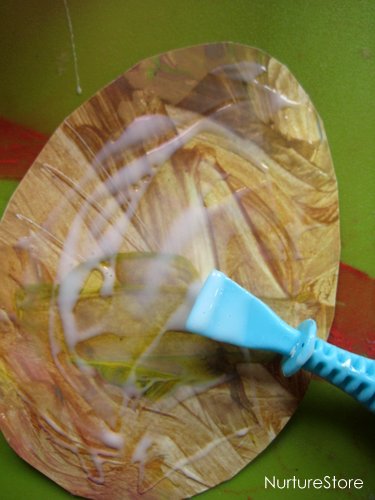 Pots of glue add in an extra sensory delight! With very young children we often fill in the whole surface of their card with glue, so they can then easily add in the extra materials anywhere they like.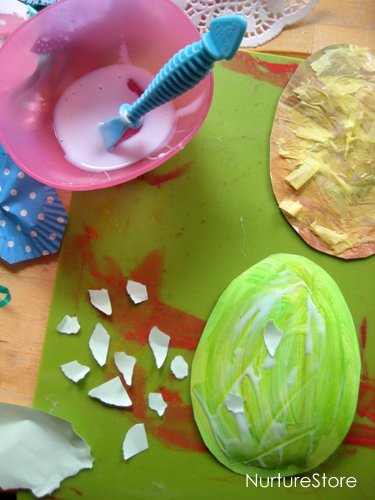 Using scissors or tearing paper is really good fun and great fine motor practice for little fingers.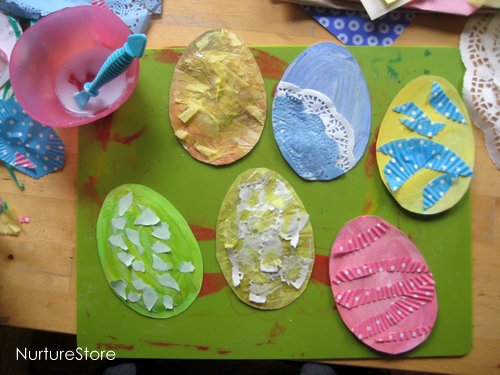 The children added all sorts of materials to their eggs, bringing lots of creative colour, texture, layering  and sensory exploration to the project.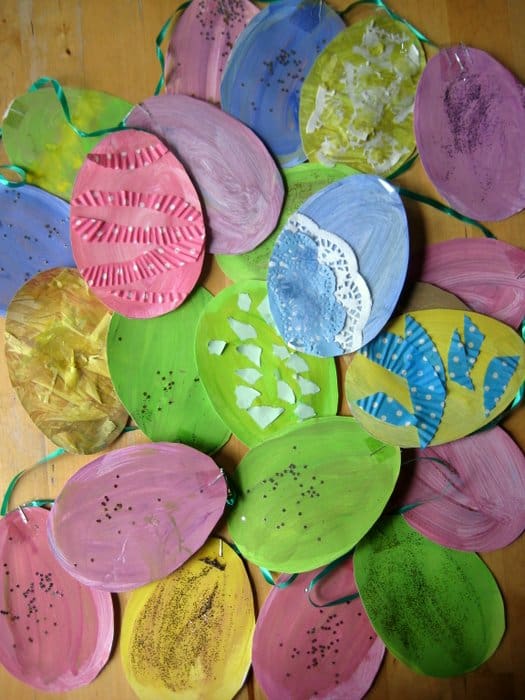 Once all the glue had dried, we strung up the collage eggs to make some gorgeous Easter egg bunting to decorate the kitchen table. I love how each egg is completely different and that they work so beautifully together as a group work of art. (head over here if you'd like to see how we made the daffodils)