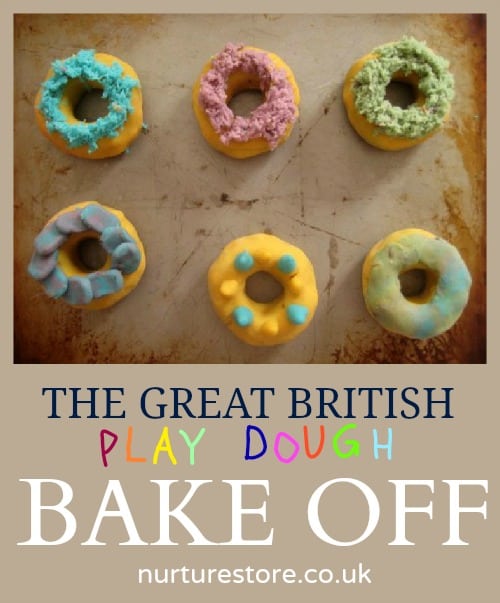 So, who else is addicted to The Great British Bake Off? It was my own little me-time programme – which I'd sit down and watch, with a slice of cake to accompany me – after all the children had gone to bed. But last week, B couldn't sleep and came downstairs and found me watching GBBO. Within minutes she was hooked too, and made me promise not to watch another episode without her but instead save my viewing to watch on iplayer so she could join in too.
And then she got the idea that she could play Bake Off. But rather than using flour, sugar and yeast, wouldn't it be just as much fun to use the other thing she's truly passionate about….play dough! And The Great British Play Dough Bake Off was born.
Join the Great British Play Dough Bake Off
Got kids, got play dough, got imagination? Join us in a Play Dough Bake Off!
Here are the rules: