Exciting news to start the month :: you can now download one of the NurtureStore free kids apps, which means you can use all our ideas, straight from your phone, any time you need them!
If you're wondering what to do with the kids tomorrow, you're planning a playdate, you need some ideas to help your kids with their spellings or you're stuck in on a rainy day in need of a rescue idea – NurtureStore is here!
Follow these easy-peasy instructions and you can have a nice little NurtureStore app on your iPhone or iPod Touch, which with one click brings you straight here, to see our latest ideas and to dive into our huge archive of kids activities.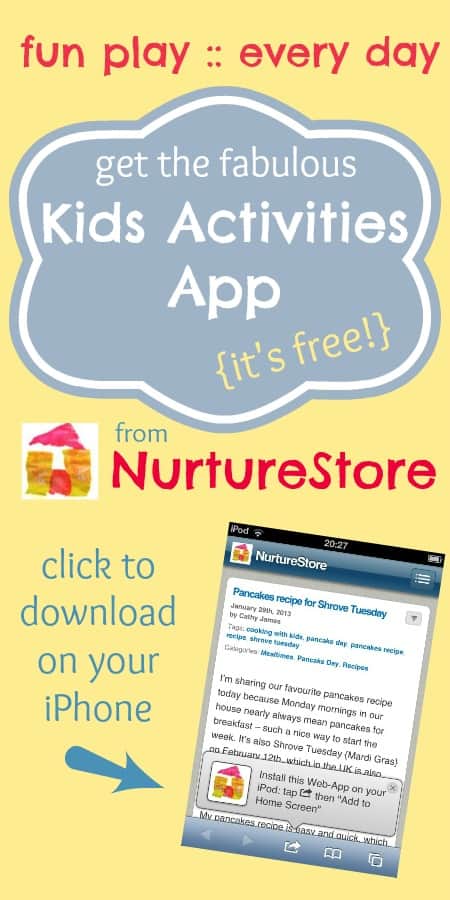 How to get the free kids apps
[Read more…]