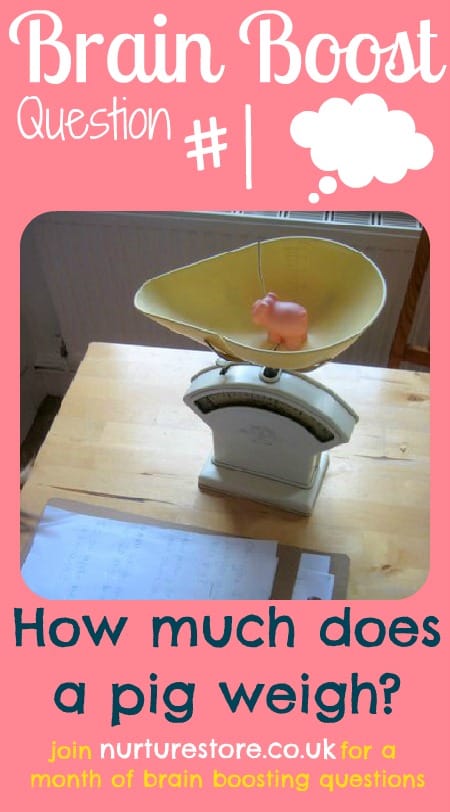 Who says August has to be a brain-drain month? Join me for a summer of brain boosting fun!
All through August I'm asking the children a Brain Boosting question each day and inviting them to explore what the answer might be. Each question will be a prompt for the children to think, question, wonder, explore, discover and learn! Will you join us?
Join in with the Brain Boosting Questions
I'll be posting a question a day here and on Nurturestore's Facebook page, so hop on over and follow us. I'll be blogging some of the discoveries my kids make and re-visiting some of our favourite ideas from Nurturestore's archive. We might have a few guest questions from other kids bloggers too.
We'll be covering lots of different topics, including art, science, writing and maths. Each question is designed to be open to the children to explore an idea their way and gives plenty of scope for them to try out ideas, discover new things and learn some new skills. Each activity will be really easy for you to set up at home, with no special equipment needed.
Will you join us? Watch out for the questions each day, give them a try, and come and tell us how you got on by joining the chat on our Facebook page.
Brain Boosting Question #1: how much does a pig weigh? [Read more…]