Looking for school gardening club activities for autumn? Use this guide on how to make a bug hotel!
How to make a bug hotel
This week's project for the School Gardening Club was to make a bug hotel.
The idea is to create a cosy habitat for insects to shelter in over the winter.
You can make your bug hotel structure from planks of wood layered up on bricks, pallets or crates, but one of our teachers discovered this cutlery tray in the old school kitchen – the perfect shape and size for our hotel.
We stapled a plastic mesh on the back, just so the filling wouldn't slip out of the back as soon as the children started filling it up.

As for what to put inside your bug hotel, anything goes really. We asked the kids to imagine they were a bee or a beetle and think about what they'd use to make a cosy bedroom.
All the ingredients for our bug hotel are recycled or natural materials, so it cost nothing to make. Items to include could be:
bamboo canes :: moss :: dry leaves :: logs :: pebbles :: slates :: twigs :: feathers :: pinecones :: bark :: grasses such as pampas :: shredded paper
We used paper tubes and flower pots to make small chambers, which meant every child could make their own and add it to the insect hotel.
And here's the finished bug hotel. Five star, don't you think? We placed it outside in a sheltered spot, ready and waiting for its first guests to check in.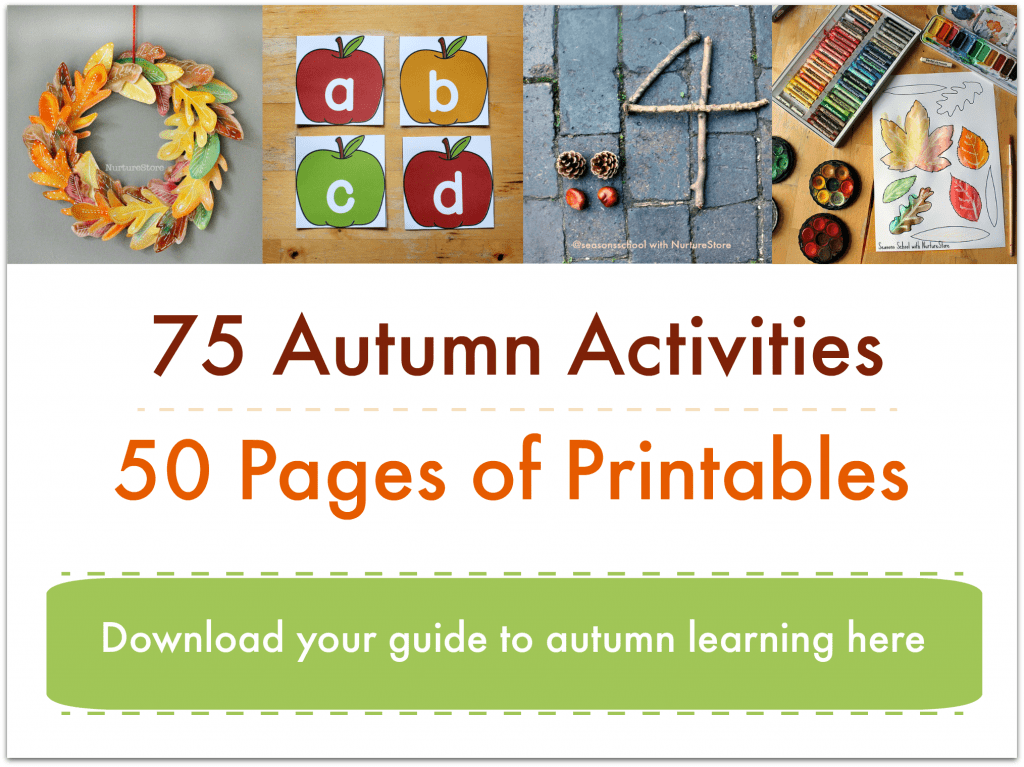 Everything you need for autumn learning, all in one place 
:: over 75 engaging activities and lesson plans that your children will love
:: 50 pages of printables that make teaching so easy
:: weeks worth of learning all planned for you, to take you right through the season
CLICK HERE TO DOWNLOAD YOUR AUTUMN PRINTABLES NOW!