Try this great animal conservation project for children and follow our step-by-step guide on how to build a bug hotel.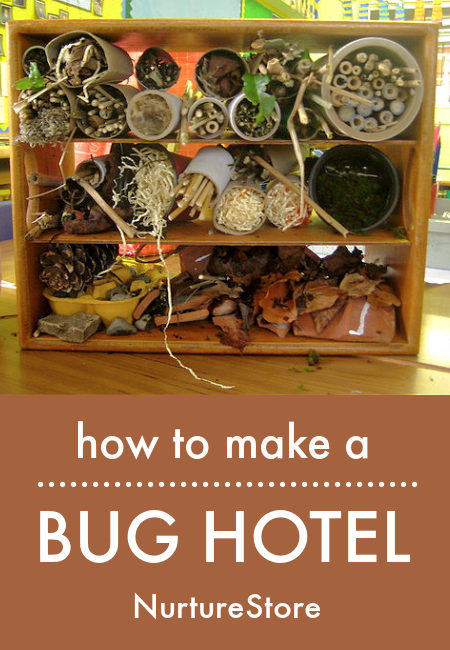 How to make an insect house
You might like to make a bug hotel in your forest classroom to provide shelter for insects and other small creatures. A bug hotel can give animals a place to nest, shelter from bad weather and a place to hibernate over winter.
Building a bug hotel as part of your forest school activities or kids gardening activities is a great animal conservation activity for children to take part in, as they help to maintain the bug and insect population in their location.
In this article you can learn:
:: how to make a bug hotel / insect house for hibernating and over-wintering animals
:: what materials to use to build and fill a bug hotel
:: where to place a bug hotel in a garden or forest
:: how to maintain a bug hotel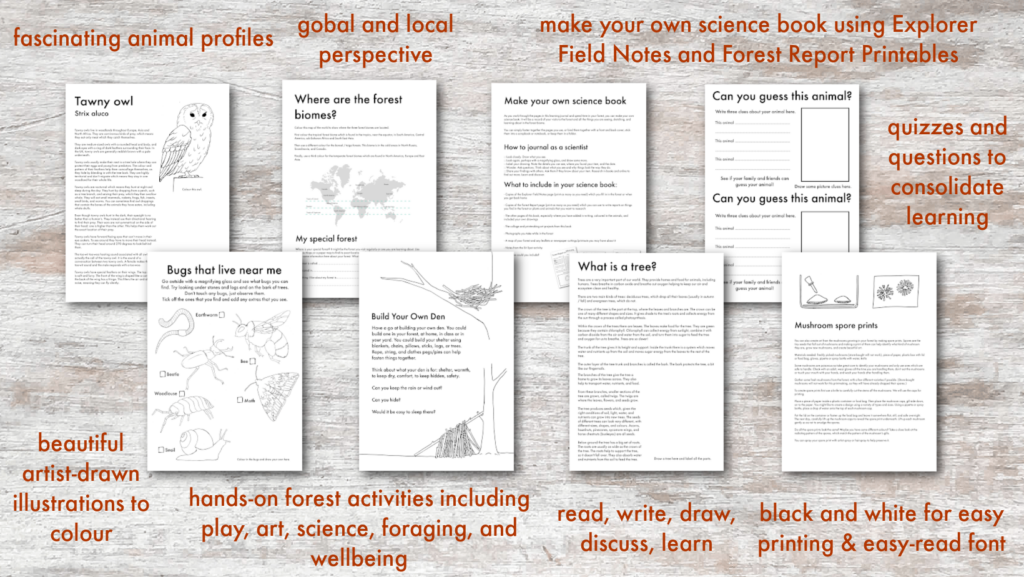 Download your complete Nature Journal kit
This activity is taken from our Nature Explorers: Forest nature journal kit. This is the perfect nature curriculum for children who have a special interest in animals, love drawing, being outdoors, and being active.
Every page of the Nature Explorers journal gives your children something interesting to read, draw, colour, write or make. You can use the whole book in the given order or mix-and-match to suit you alongside your time outdoors. You'll know your children are developing their reading and writing fluency and their science knowledge, while still spending a childhood outdoors in the fresh air.
The journal is full of special animal feature pages, activity ideas, and art projects to try in the forest, plus quizzes and questions to consolidate their learning. And your kids will love the two sets of animal cut-out models that are included: forest animals and bugs! They can colour them in, cut them out, and easily assemble them for play or to create model forest dioramas.
See more and get your copy of Nature Explorers: Forest here.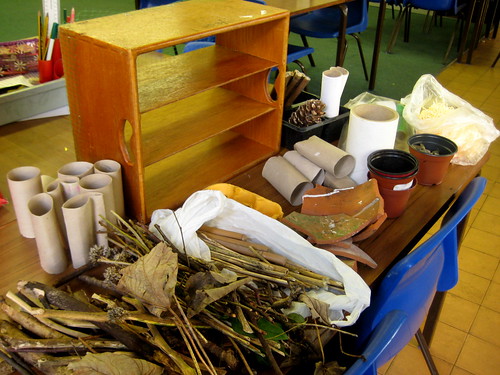 How to make a bug hotel
To build a bug hotel you will need a framework to build a structure. You might layer a few planks of wood on bricks, use pallets, or a make one inside a plastic crate.
Place this framework in a sheltered spot, so it's not too open to strong winds, heavy rain or baking hot sun.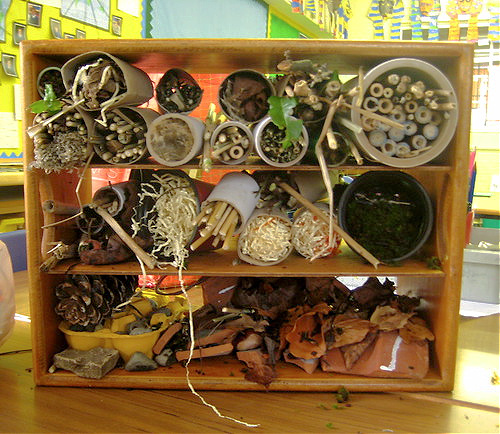 How to fill a bug hotel
In this structure, fill different areas with natural materials to make 'rooms' in the hotel where bugs can stay.
What materials can you find in the forest that would make a cosy bedroom for a bee, a beetle or a spider? Choose natural materials, especially ones you find in your forest, so that the hotel fits in well with the natural environment.
You could use paper tubes and cardboard egg boxes to make small chambers inside the bigger hotel structure. This gives you lots of spaces to stuff with natural materials and helps to stop everything falling out of the hotel as you build it.
Some items you might include in your bug hotel are:
:: moss
:: dry leaves
:: logs
:: pebbles
:: slates
:: twigs
:: feathers
:: pinecones
:: bark
:: grasses
:: shredded paper
:: lengths of hollow bamboo canes
How to maintain a bug hotel
Keep an eye on your bug hotel to see which animals come to stay there. Do not disturb the animals though.
At the end of each summer, you can see if your hotel still has a plenty of materials in it to give shelter to animals over the autumn and winter. Top up any empty spaces using more materials gathered from the forest.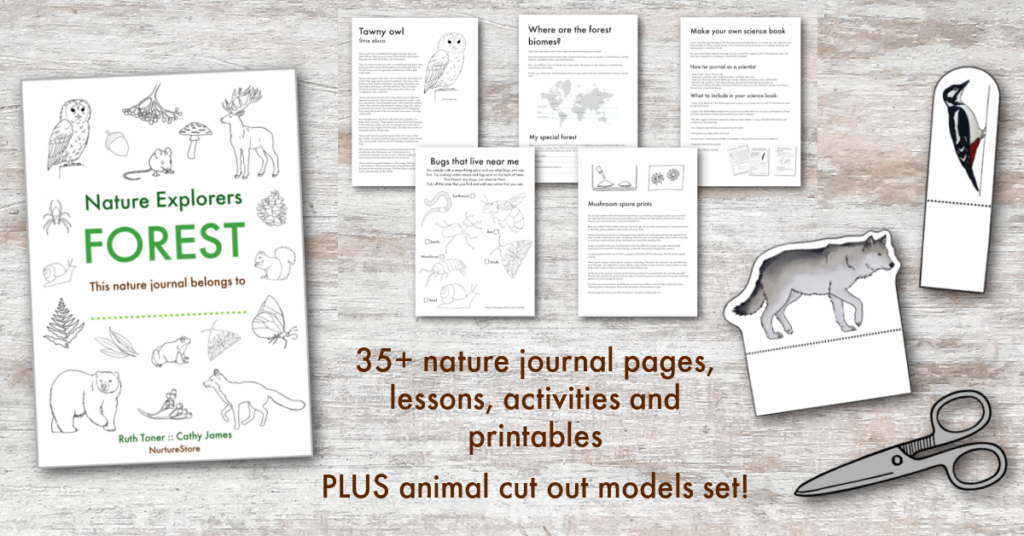 Get your copy of Nature Explorers: Forest – the interactive nature journal for children
Nature Explorers: Forest is the perfect way to add reading, writing, drawing and science to your forest adventures.
This interactive nature journal will get your children reading, writing, drawing and learning as they create a unique science book about their own forest.
The Nature Explorers: Forest learning journal is the ideal bridge between a classroom curriculum and the great outdoors. Your children will love learning the amazing animal facts, drawing, and playing with the animal cut-out models, while you will know the important early academics of reading fluency, comprehension, expanding vocabulary and writing skills are being developed alongside science, geography and art knowledge.
Nature Explorers: Forest is suitable for parents, teachers, and forest school leaders with children aged 5 to 10, to learn in a forest, school nature area, local park or your own backyard.
See more and get your copy of Nature Explorers: Forest here.