Looking for school gardening club activities for autumn? Use this guide on how to make a bug hotel!
How to make a bug hotel
This week's project for the School Gardening Club was to make a bug hotel.
The idea is to create a cosy habitat for insects to shelter in over the winter.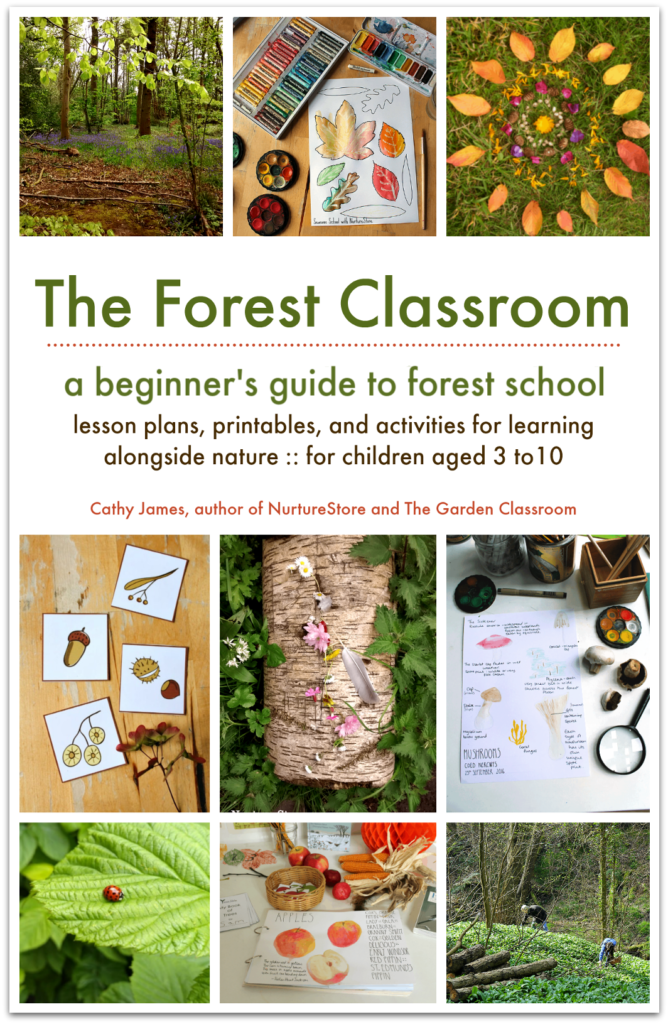 Ready-made forest school lesson plans
Have you got your copy of The Forest Classroom yet? It is the perfect beginner's guide to running a successful forest school. Download your forest school guide here.
A forest classroom is a place of adventure, discovery, and imagination. It can also be a wonderful place to learn about math and science, explore art and crafts, and develop language and social skills.
The Forest Classroom is a practical guide which will show you how to engage your children in fun and educational forest-school activities.
These ready-made forest school lesson plans are suitable for forest school leaders, teachers, childcarers and parents with children aged 4 to 10, to learn in a forest, school nature area, local park or your own backyard.
Get your copy of The Forest Classroom here and you'll be ready to head straight outdoors and enjoy teaching, using our ready-made lesson plans.
---
You can make your bug hotel structure from planks of wood layered up on bricks, pallets or crates, but one of our teachers discovered this cutlery tray in the old school kitchen – the perfect shape and size for our hotel.
We stapled a plastic mesh on the back, just so the filling wouldn't slip out of the back as soon as the children started filling it up.

As for what to put inside your bug hotel, anything goes really. We asked the kids to imagine they were a bee or a beetle and think about what they'd use to make a cosy bedroom.
All the ingredients for our bug hotel are recycled or natural materials, so it cost nothing to make. Items to include could be:
bamboo canes :: moss :: dry leaves :: logs :: pebbles :: slates :: twigs :: feathers :: pinecones :: bark :: grasses such as pampas :: shredded paper
We used paper tubes and flower pots to make small chambers, which meant every child could make their own and add it to the insect hotel.
And here's the finished bug hotel. Five star, don't you think? We placed it outside in a sheltered spot, ready and waiting for its first guests to check in.


Free Forest School and Garden Classroom resources!
Join my weekly email service and I'll send you FREE printables, lesson plans, and activity ideas that you can use with your children in your forest school and garden classroom.
Seasons School is NurtureStore's year-round program of living and learning with nature. Our activities and resources focus on hands-on, nature-based learning that connects children with the natural environment.
If you're looking for nature study lessons, arts and craft projects, campfire recipes, foraging ideas, outdoor math and literacy activities, outdoor games, and ways to explore forests, gardens, and outdoor spaces - think of NurtureStore as your forest fairy godmother!
Whether you're in a forest school or outdoor classroom, running a school gardening club, bringing nature lessons into your class, home educating with nature, or wanting to connect with the great outdoors at the weekend, you will love the Seasons School ideas.
Pop your email address into the box below and I'll send you your free resources.
---
* By subscribing, you consent to our use of your personal data as per our Privacy Policy, which includes agreeing to receiving interest-based email from us.
---