We've been combining two activities from my book The Garden Classroom this week to create some beautiful autumn art. Taking the idea of leaf art and adding it to my Sticky Picture frames, here's what we made.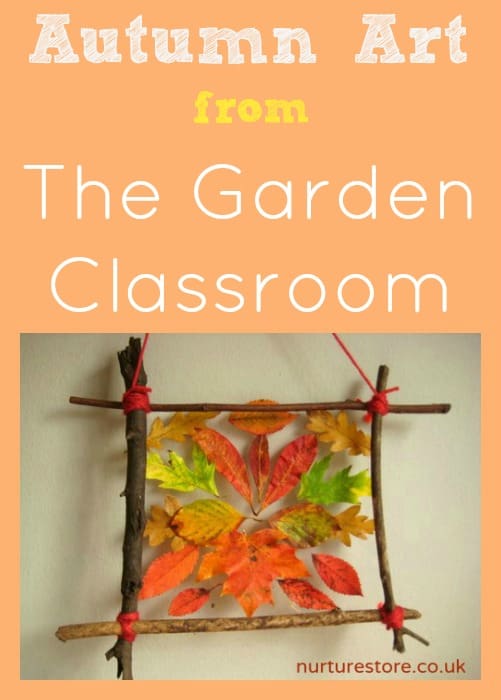 To make the frame: bind the twigs together with thread or yarn. Then use drawing pins/pushpins to help the contact paper stay in place.
Autumn gives us so many natural materials to use in art, and the Sticky Picture frames can display your pictures in the window, letting your designs catch the sunlight.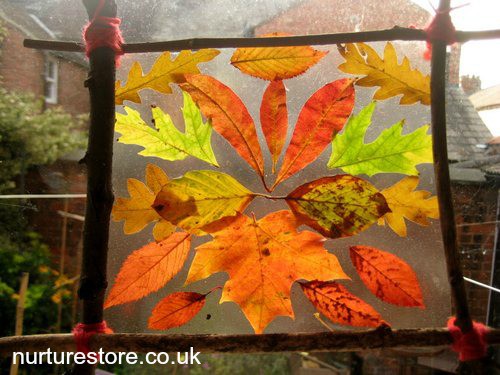 More creative ways to use nature to inspire learning
Fill your year with hands-on, creative learning inspired by nature. Click through to see our Garden Classroom resource and get your free Garden Journal.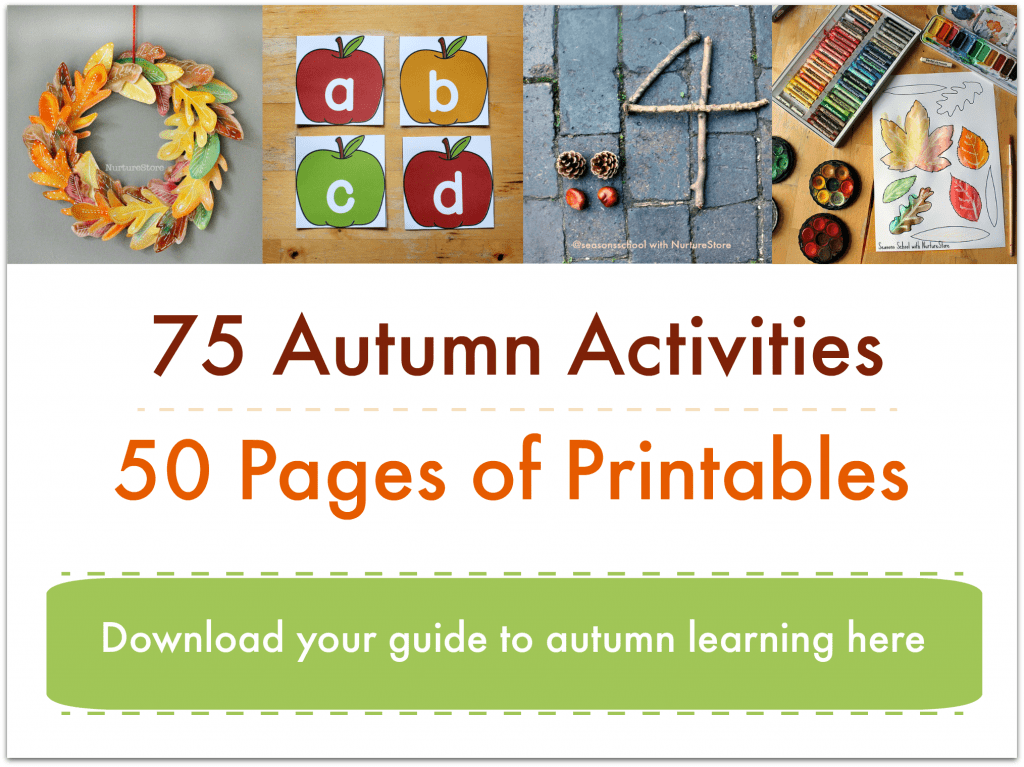 Everything you need for autumn learning, all in one place 
:: over 75 engaging activities and lesson plans that your children will love
:: 50 pages of printables that make teaching so easy
:: weeks worth of learning all planned for you, to take you right through the season
CLICK HERE TO DOWNLOAD YOUR AUTUMN PRINTABLES NOW!