Here's a fantastic collection of number games and math play ideas for toddlers and preschoolers that you can use to make learning to count lots of fun.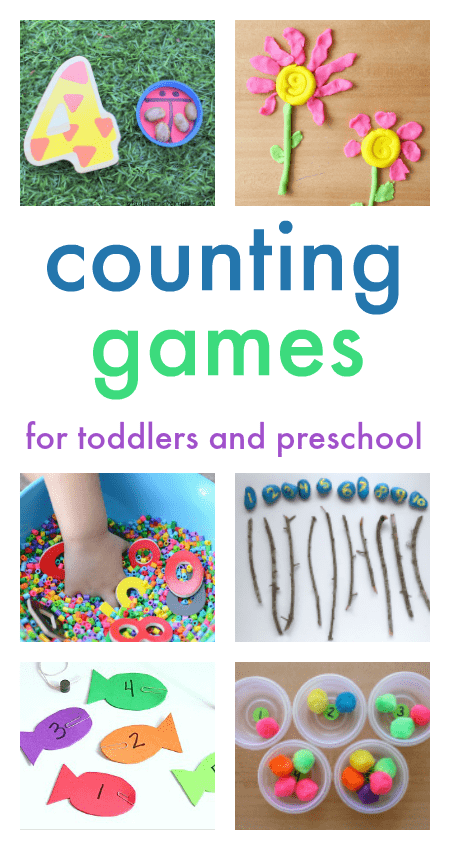 22 counting games for toddlers and preschool
Toddlers and preschoolers love to count. It's one of the first math skills they start to master, and you can help them practise their skills all through every day life activities – like counting cups at snack time – and through fun play.
We don't need flashcards or to do counting drills with our toddlers and preschoolers.
We can keep things fun, play-based, and multi-sensory by including numbers gently and slowly as we set up games and play ideas for them to explore.
Math games for learning to count
:: Combine numbers with play dough
:: Play this listen and spray numbers game
:: Add numbers to your sensory tub
:: Play pom pom counting games
:: Play I spy with number trays
:: Make five little ducks to sing with
:: Try these number action games
:: And count to 100 with this colourful snail.
Get free resources for your children!
Did you know you can receive free weekly activity ideas, seasonal resources, free printables and extra bonuses from Nurturestore? You'll have creative learning ides for your children all year round!
Sign up in the box below and we'll send you your freebies!
---
* By subscribing, you consent to our use of your personal data as per our Privacy Policy, which includes agreeing to receiving interest-based email from us.
---