Here's an idea for a spring blossom tree craft that uses natural materials for some sensory exploring and printing.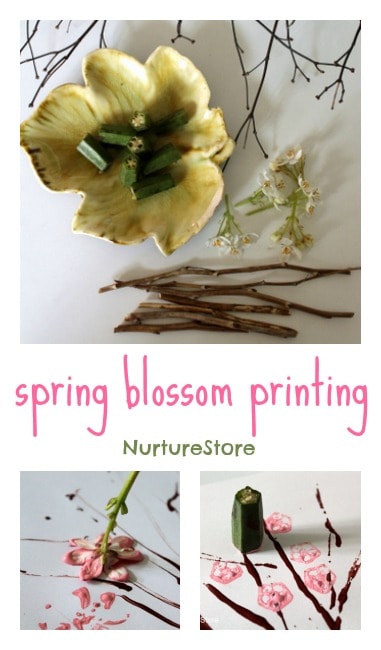 Spring blossom tree craft
The children have been noticing lots of trees near our home that are covered in spring blossom – especially my younger daughter who is in love with all the pink petals, and collects handfuls to bring home in her pockets. So, inspired by their interest, we took a few natural materials and had a go at painting and printing our own spring blossom trees.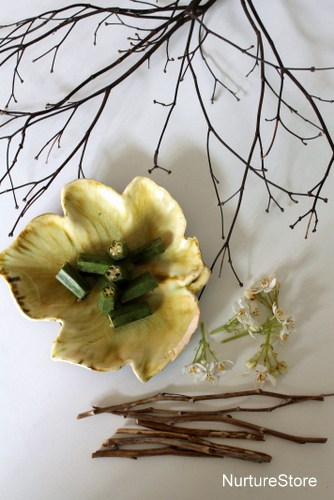 We used some twigs from the garden, a few blossom flowers and some pieces of okra. Did you know okra gives a great flower-like print when cut and dipped in paint? Perfect for this project – but finger prints would be a good alternative too.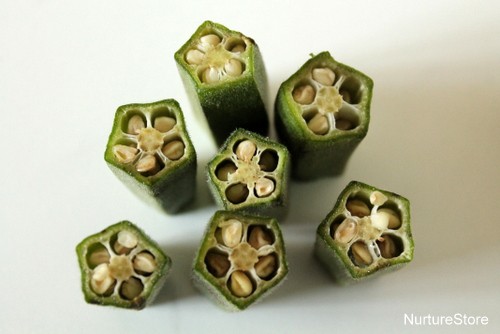 Then we experimented to see if we could make just the right shade of pink to match the trees in our neighbourhood. We discovered white and red make pink, and only a teeny, tiny bit of red is needed to make blossom pink.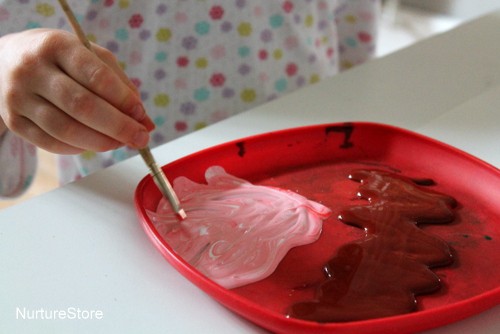 Everyone sat around together, and we were all aiming to paint a spring blossom tree, but there were no real rules about how to do it. Someone dipped the twigs in brown paint and used it to print the trunk and branches of the tree  – just how they had looked through the winter.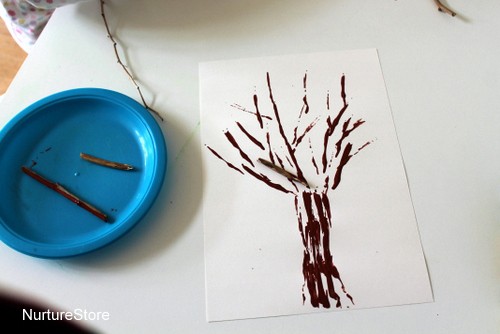 Someone else wanted to use a paint brush.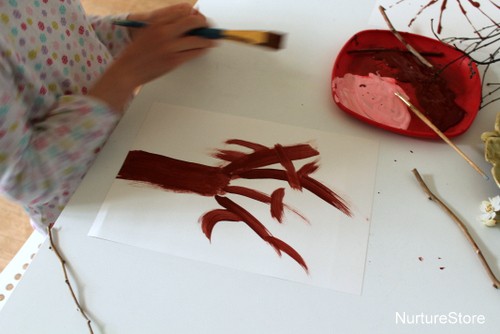 And someone else tried using a twig as a paint brush.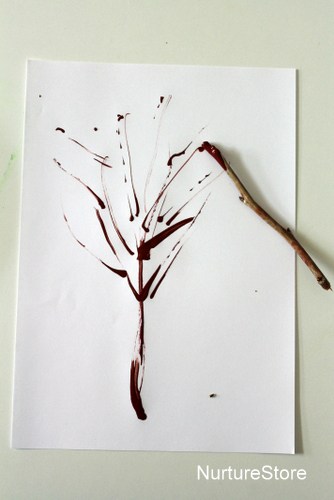 Then we added our flowers, using the okra to print all over the branches, which made really clear flower shapes that the childen loved.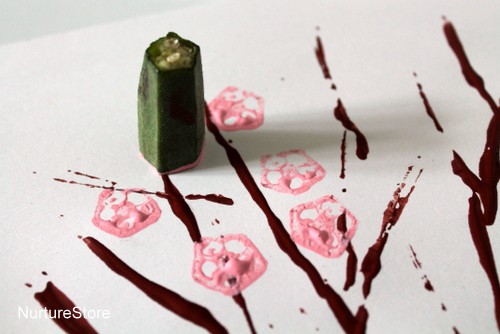 And we also tried printing with some blossom flowers, which gave a 'frilly' look to the trees.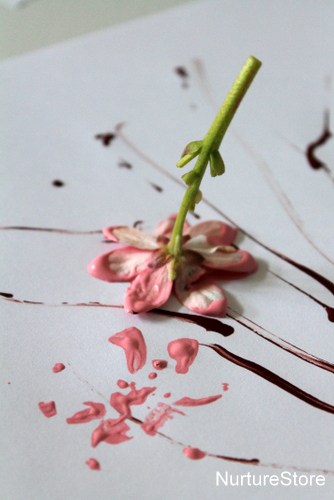 And we created our gallery of spring blossom tree art. All on a theme, but all different.

Super Sensory Invitations to Play

Ready for a whole year of exploring through the senses? Super Sensory Invitations to Play is a delightful resource that encourages your children to explore the five senses through the year, using a wide variety of sensory materials. It includes 52 invitations to play, linked to the festivals and seasons of the year, and including water, ice, dough, rice, paints, sand, sensory tubs, and more.
They are easy, simple, and fun ideas that you can use right now to give a multi-sensory boost to your play and learning. It comes with a printable recipe book featuring all our favourite recipes for play. Come and see more here.