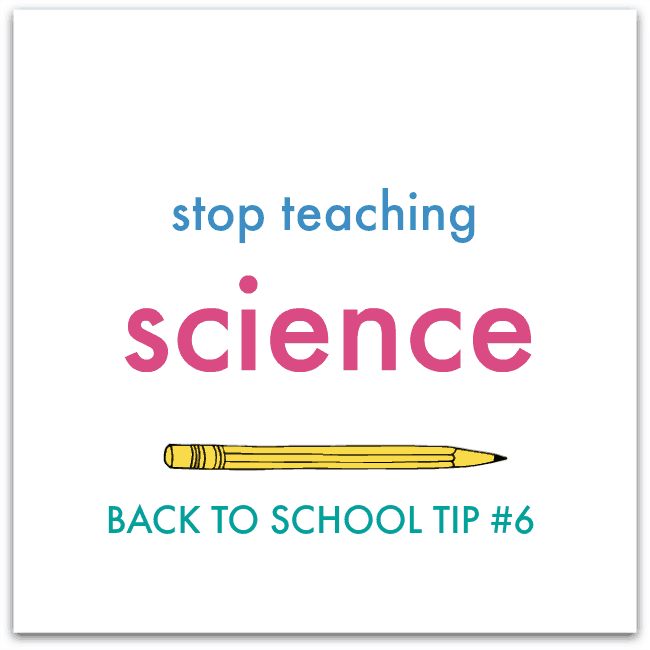 If you're planning any science this year, today's back-to-school tip is for you.
Top Tip #6: stop teaching science
Many of the science lessons I see today, and certainly the way I was taught at school, are very much follow-the-steps science recipes. We give our children equipment and materials, we tell them what to do with them, and then we get them to note down the results we've told them they'll see. But that's not really encouraging our children to learn science.
I understand that if you have an exam to pass you might be 'teaching to the test', and there's a place for memorising key scientific laws and facts. But in the early years and through elementary school we have the opportunity to give our children an introduction to the way real scientists work.
And do you know what real scientists do? They play!
Don't just take it from me – listen to Einstein. He's often quoted as saying "Play is the highest form of research." and I think he's exactly right.
When children are playing they are wondering, curious, testing materials, trying out new things, experimenting, forming conclusions, risk assessing, problem solving. They're open-minded, creative, and innovative. And these are exactly the skills scientists need to develop our understanding of the world and come up with new inventions.
We definitely need to give our children time to explore and learn about science, and in the early and elementary years we have the opportunity to give them core scientific skills and ignite a passion for experimenting.
So when I say don't teach science, what I really mean is set up your science lessons so children can discover things for themselves.
Transform your science lessons
Do you want to make your science learning this year really engaging and effective? I've got two resources for you so you'll have the most interesting science lessons around.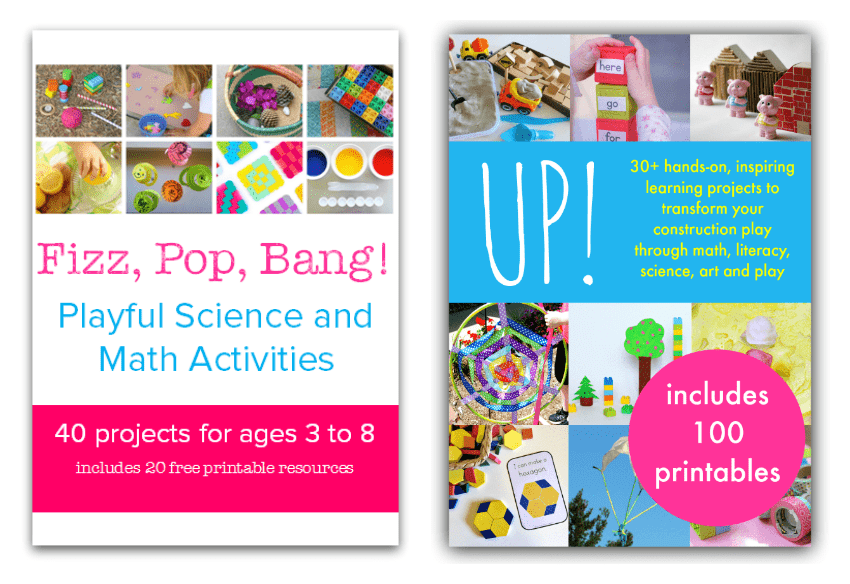 Fizz, Pop, Bang!
The lessons and activities in Fizz, Pop, Bang! incorporate art, play, sensory learning, and discovery, for a whole-brain approach.
I'll show you how to set up interesting invitations to explore so your children can play like scientists while they learn about:
senses, gravity and inclines, density, states of matter, change agents, botany, surface tension, magnets, elasticity, absorption, colour mixing and colour theory, chemistry, engineering, light and more.
Up!
If you have a child who loves to build and play with blocks, Up! is the book you need. I'll show you how to take their interest and go right across the curriculum to support passion-led, project-based, hands-on learning. Up! includes inspiring ideas for block play, mobiles, rockets, airplanes, parachutes, build challenges and more.