I was looking for inspiration yesterday as I had some Love Heart sweets for my girls and was wondering how to use them as a Valentine gift. I had some great suggestions from friends on my Facebook page and on Twitter. I knew my girls would definintely want to eat the sweets, so rather than stick them onto anything I decided to make some Valentine baskets to put them in.  This idea reminded me of a bag I'd made as a child. Here's my interpretation. I hope you like it – and hope my girls do too.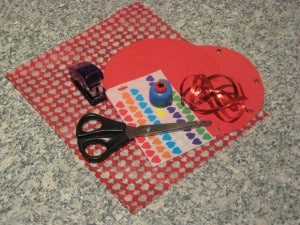 You will need: two circles of red card, some tissue paper, scissors, ribbon, stapler, something to decorate you heart: I used a decorative hole puncher and some heart stickers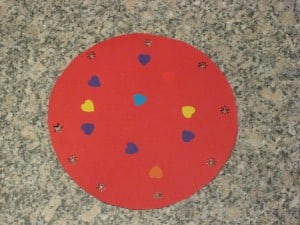 Step One: Decorate the two card circles on one side only. This gives your child an opportunity to be creative and use their own ideas.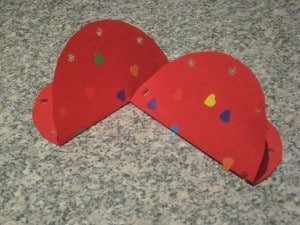 Step Two: Fold each circle in half.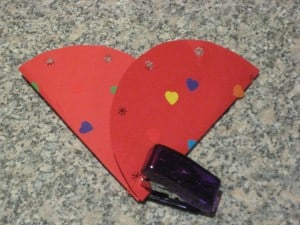 Step Three: Fit the folded circles together to form a heart shape. Staple the two together – one staple at the base and one staple on each side at the top where the circles intersect.
Step Four: Add a ribbon handle (stapled on) and some tissuepaper inside. (A little glue or stickytape helps the tissuepaper stay inside the bag)
Pop some goodies inside and the basket is ready to give to the one you love.
I've also make these lollypop flowers inspired by a lovely  idea over at The Mad House.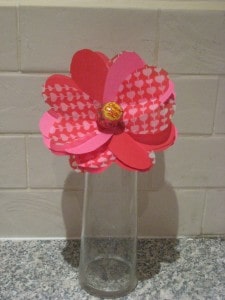 Happy Valentine's Day to you!
happily shared with the Virtual Valentine's Day Party