Storybook Springboard – bringing books to life
The Tiger Who Came to Tea
by Judith Kerr is one of our all time favourite stories. My girls are spellbound by the idea of a tiger popping round and helping himself to all the cakes. It's also a perfect book to use as a springboard for lots of other play and learning activities. Here are a few ideas:
When children first begin to engage in imaginary play it's usually by role-playing things they see in their everyday life – feeding their teddy, giving their doll a bath, chatting to daddy on the phone. This is a valuable way for them to try out a different experience and practise all the language associated with it. As they get a little older and their view of the world expands beyond their own homelife they start to play in more imaginative, fantasy ways. The Tiger Who Came to Tea
is a great book to use to foster this creative play and get them using their imagination. You could try some face painting, so they can be the tiger themselves. Add in some props, such as a tea set and some packets of food,  and they can recreate the story – and then adapt it and make up their own endings too.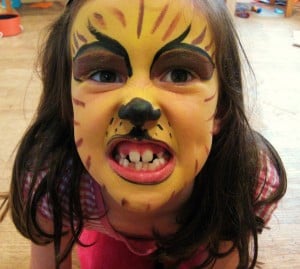 As an alternative you could make a tiger mask.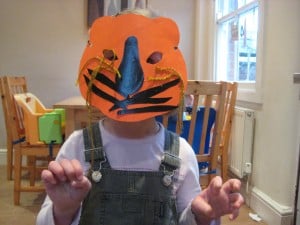 Or how about making a tiger puppet so they can play out the story on a small scale.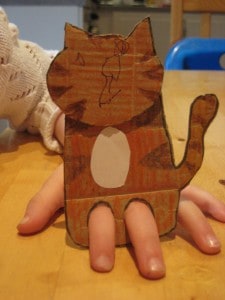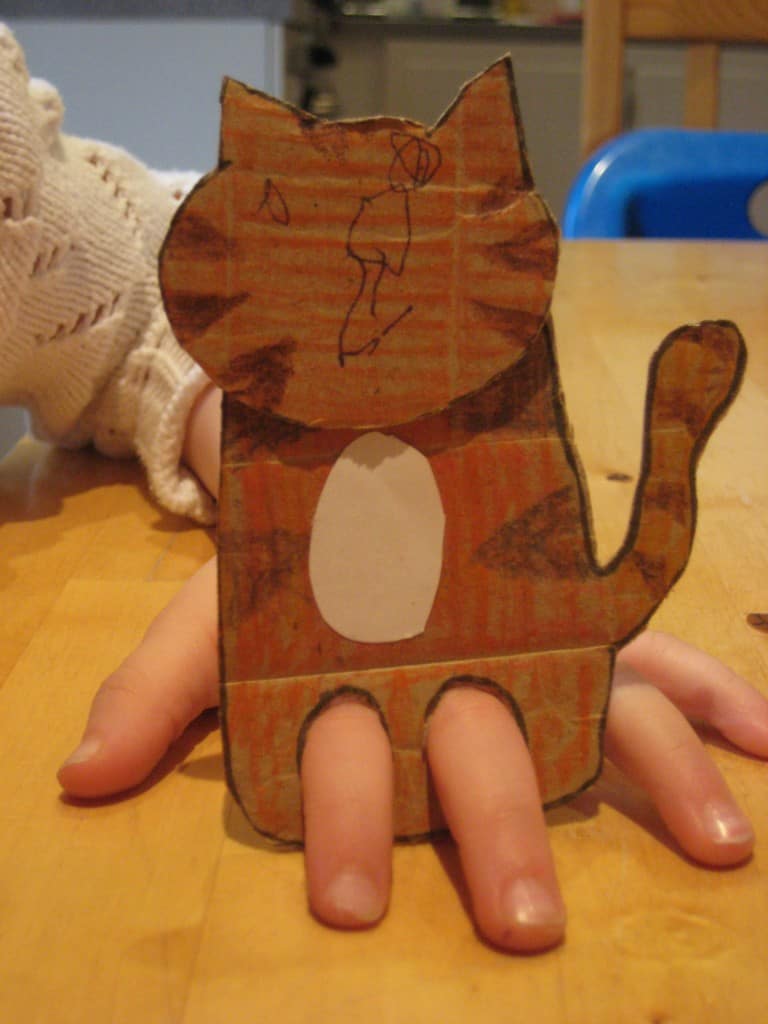 Everyone learns best when a new idea is linked in with other experiences which re-inforce the new. Can you have some fun bringing your child's favourite book to life today?
This post is linking in with The Gallery, hosted by Tara at Sticky Fingers, where the theme this week is A Novel Idea – a photo inspired by your favourite book. Why not pop over and see the other pictures for more inspiration?
Happily shared with…