Looking for fun things to do with your kids this summer? For a fun, flexible and affordable option I recommend a summer camp at home. Try these resources for themed summer activities that are all organised for you, so you have as much fun as the kids. Take your pick from art camp, science camp, Montessori camp and summer fun activities for the whole family.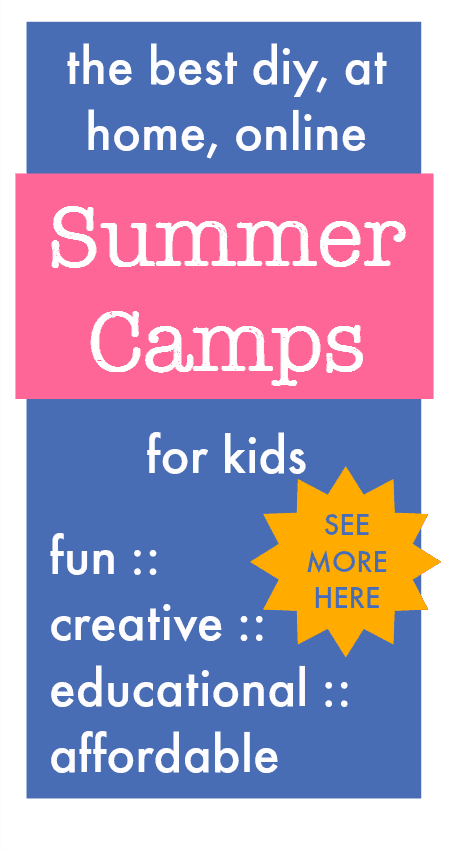 DIY Summer camp at home :: themed summer activities for kids

I've done two at home summer camps with my girls and we love them so I wanted to recommend them to you as a great option for your family this summer.
I've picked four camps here that cover a range of topics, so there should be one that's a great fit for your kids. Take your pick form art camp, science camp, Montessori camp and a family camp full of fun games and activities. You might even do more than one!
From my experience these online camps fit so well into a family summer. I love that an expert in each field has planned the programme for me, so I can just dive in with no prep other than gathering a few materials and enjoy the summer with my kids.
At home summer camps are an excellent choice for families
Here's why I think these camps are a great summer solution:
They are fun!
The camps are designed to engage children in hands-on activities that are packed with play, experiments and creativity. It's not school, but it's still packed with educational benefits. They offer new things to try, a fun holiday atmosphere, and something a bit different.
They are easy for you!
You want to give our kids a glorious summer – but do you really want to spend loads of time thinking up activities, working out what materials you'll need, planning when to do stuff, worrying about running out of ideas way before the summer is over? The camps are a parent's fairy godmother: everything is carefully thought out for you, you get guided through by the camp leaders, and they're available online for any questions and to support you. You just have to turn up with your kids and enjoy yourself!
They are flexible!
The programmes set out several weeks of activities for you, but because they're done at home you can decide which days and which times you want to join in. It doesn't matter if you're working one day, going on vacation for a while, or have other commitments this summer: the online / at home nature of these camps means they will fit to your timetable. We've taken camp activities with us to the beach, on picnics and in the woods.
They are affordable!
Compare these four-week camps to the cost of local camps, or the cost of paying for four weeks of outings for your family, and you'll see they offer excellent value for money. They also come with a variety of ebooks and supporting materials that you get to keep, so you can continue with the ideas long after summer ends.
They're inspiring!
The camps all have excellent themes and interesting projects. They're such a good way to focus on your child's passion or introduce something new. You get to meet new ideas and projects and see your children grow skills, knowledge, and character.
At home summer camps for play, art, science and more
(This post contains affiliate links.)
Here are four great choices for your children this summer.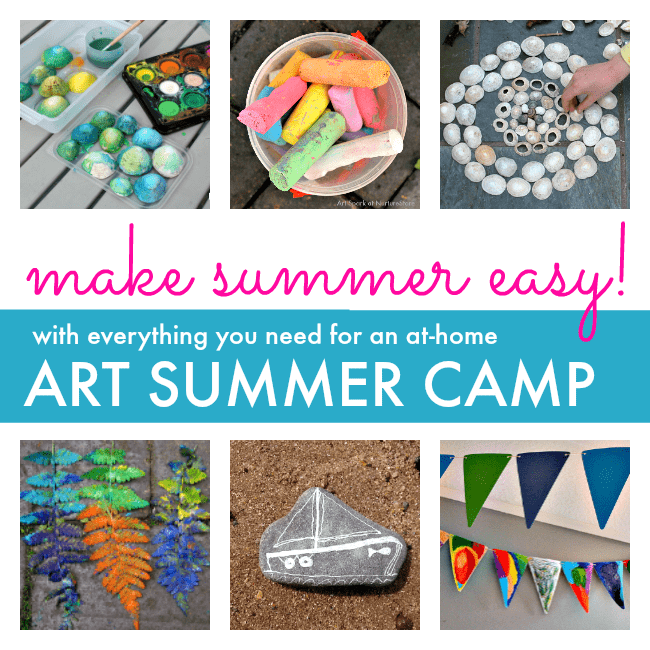 Love art? Join the Art Spark Summer Camp
Want to spend the summer relaxing, painting, drawing, and experimenting with sensory and scientific art materials? Join me for Art Spark and I'll give you a complete program of fun, engaging art adventures – your children will love them!
They're all easy to set up – I'll show you how. Your children will be learning as they play – I've chosen art projects that are beautiful, super sensory, and surprisingly scientific. The camp also includes lots of education about famous art and art techniques. Such a creative way to learn this summer!
The projects work for all ages, so it will suit all your family – and you can invite some friends round to join in. This is the perfect solution for your summer if your have creative kids. Fun, easy, affordable.
Camp Dates: all summer long, start when you're ready
EARLY BIRD OFFER  :: $49.99 until the end of June, then $59.99, for a complete four week programme, with two supporting ebooks included
More information and join in here.
---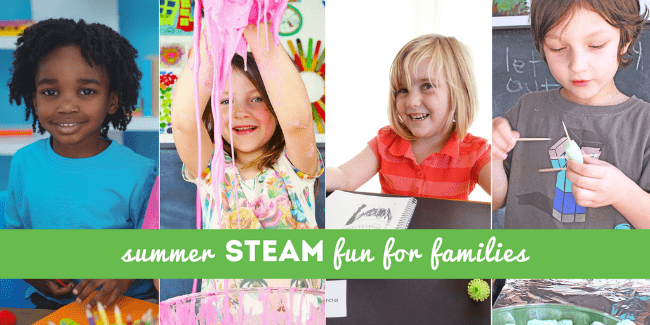 Got makers and explorers? Take part in Camp STEAM
Camp STEAM is packed with fun, hands-on activities for kids who love to make and build. Projects include paper helicopters, ice cream lab, electric crowns, lemon volcanoes and more! Each project comes with an easy to understand What's the STEAM? lesson, perfect for preventing summer brain drain.
Camp Dates: Camp when you need it, starting from June 14th
EARLY BIRD OFFER :: $34.99, then $49.99
More information and join in here.
---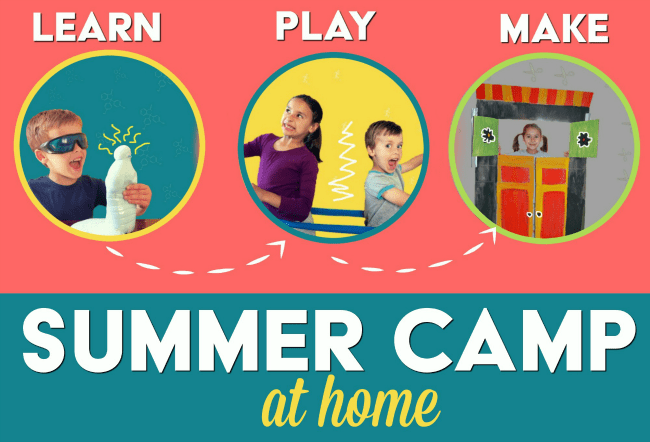 Playful kids? Summer Camp At Home looks fun!
Camp Dates: Open for registration, camp starts 1st July
EARLY BIRD OFFER :: $39 until June 15th, then $59
More information and join in here.
---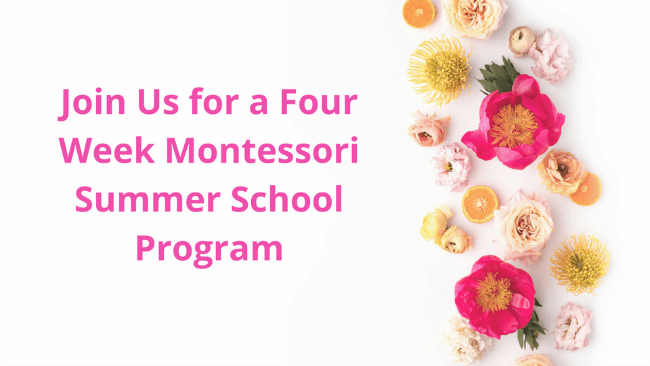 Love Montessori? Join the Montessori Summer Camp
This online Montessori Summer School program from Carrots are Orange provides you with four weeks of carefully planned activities, including gardening with kids and ideas for taking Montessori outside. You'll be supported with 2 ebooks and 4 activities packs, with hidden goodness coming your way!
Camp Dates: Starts 7th July
EARLY BIRD OFFER :: $29 until the end of June, then $39
More information and join in here.