Here's a sunshine play dough recipe idea that's great for sensory play for summer and the solstice.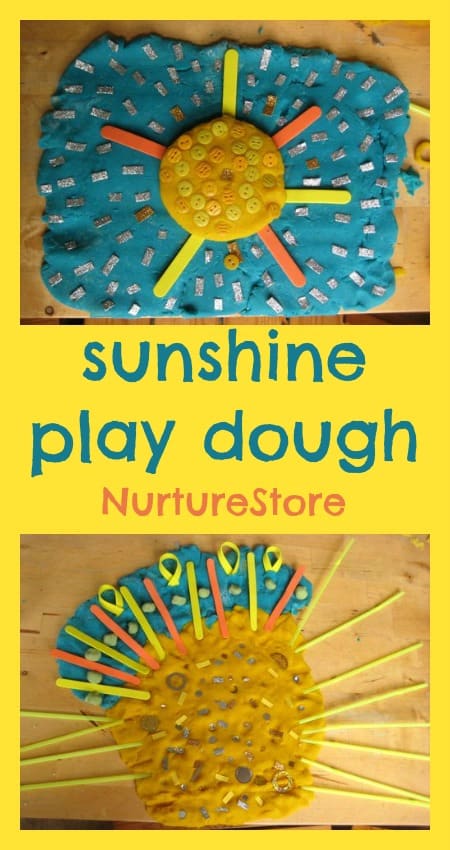 Sunshine play dough recipe
We never need much excuse to bring out the play dough and as we're learning all about the solstice this week we thought we'd make some play dough sunshines. To start, we mixed up a batch of our favourite easy play dough recipe and added in some yellow food colouring to make it nice and sunny.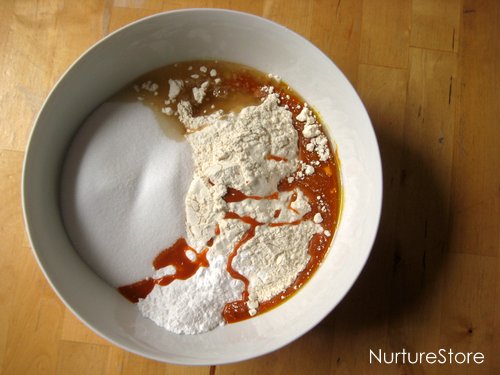 Then we raided the craft shelves to find some yellow, orange and gold materials. We found drinking straws, buttons, foil shapes and sequins, craft sticks and some glittery paper strips.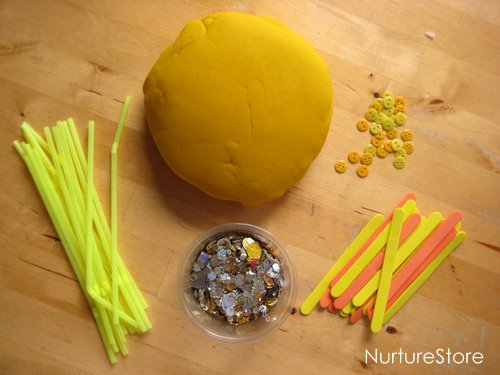 Play dough is a fantastic sensory material for children to explore and it's always great to add in some extra textures when you play.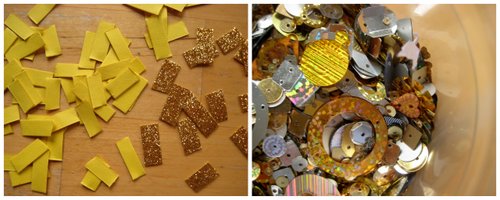 To get some inspiration we did a Google Image search for 'sun art' and the children enjoyed clicking through to see the sun pictures and got some ideas for how they might make a sun with their play dough. They especially liked the mosaic artwork – an idea for a future art technique to explore!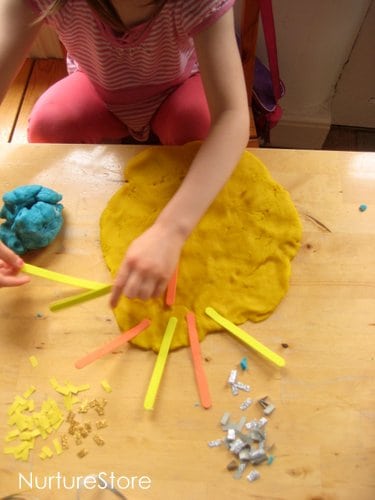 Then the children set to work. One of the best things about play dough is that everyone can use it, from babies to grandparents! It's an open-ended material and so versatile, and today the children all had clear ideas about how they were going to use the materials on offer to make their sun.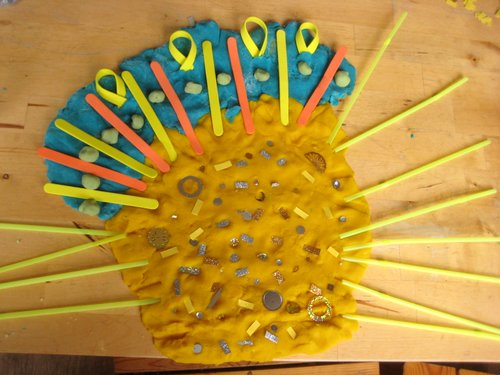 Every sunshine turned out different… and glorious!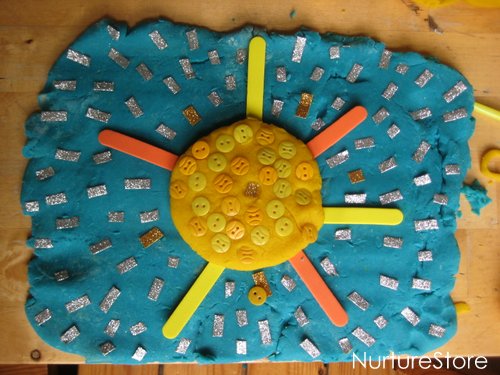 The ultimate guide to sensory play!
If your child loves sensory play, you need a copy of this!  Super Sensory Invitations to Play is a delightful resource that encourages your children to explore the five senses through the year, using a wide variety of sensory materials. It includes 52 invitations to play, linked to the festivals and seasons of the year, and including water, ice, dough, rice, paints, sand, sensory tubs, and more.
They are easy, simple, and fun ideas that you can use right now to give a multi-sensory boost to your play and learning. It comes with a printable recipe book featuring all our favourite recipes for play. Get yours here!