My girls say this strawberry jello play dough recipe smells like sweeties and lollipops! The recipe makes a great textured dough which, added to a tray of loose parts, can turn into an afternoon of fantastic creative play.

Strawberry jello play dough recipe
We used my favourite easy play dough recipe to make this dough, but swapped the water for some un-set strawberry jello (jelly to fellow UK readers), and adding in some extra flour – see the recipe below.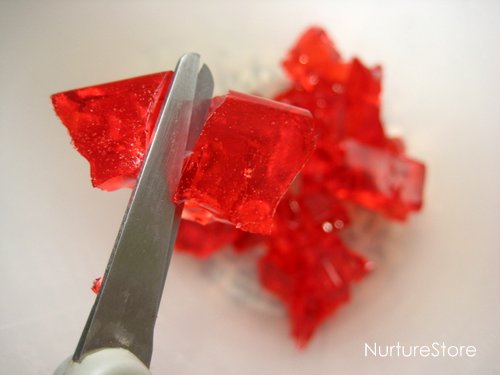 We first made up the jello according to the packet instructions – which was great fun and perfect for practicing scissor skills.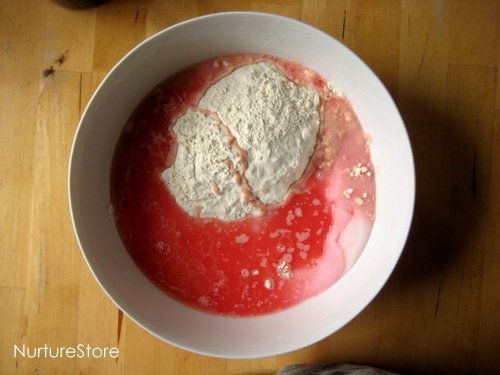 Then we adapted the easy play dough recipe and used:
3 cups plain / all purpose flour (more flour than usual as the jello changes the mixture – have some extra in case you need more)
1 cup salt
1 1/2 cups jello liquid
2 tablespoons oil
2 tablespoons cream of tartar
Mix it all together in a large bowl to form a dough, and you're ready to play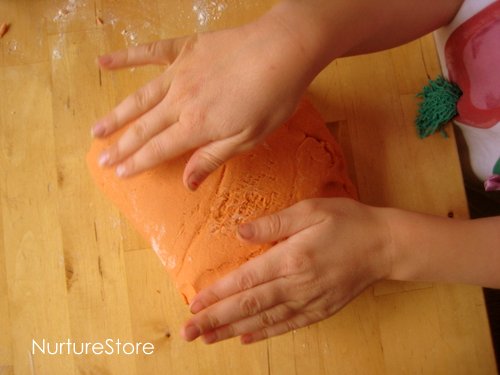 We had three generations of our family joining in this playtime, including Grandma and my one-year-old nephew, who was having his first introduction to the delights of dough!
One of the great things about play dough is that it's such a versatile material that anyone, of any age, can play and create with it.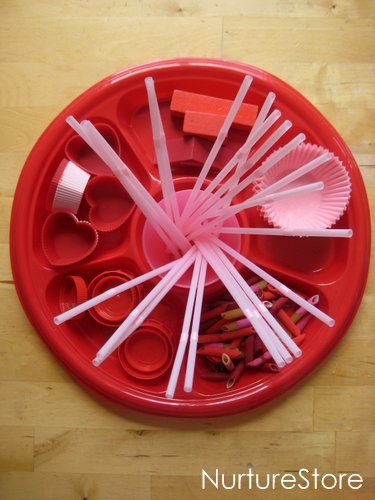 I set out a tray of red and pink loose parts:
:: drinking straws
:: painted pasta pieces
:: cup cake cases
:: bottle tops and lids
:: blocks
:: some fridge magnet alphabet letters.
Anything goes really!
The idea with loose parts is to just provide a selection of different and interesting materials, then everyone can dive in and use them however their imagination suggests.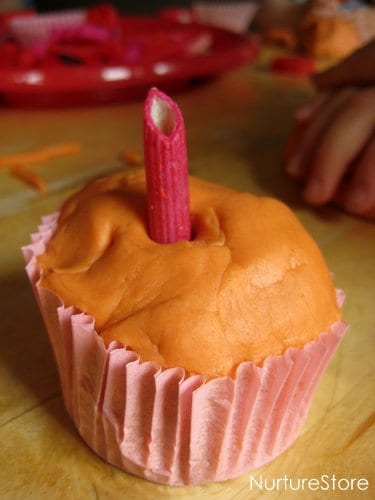 The possibilities are endless! You might make a birthday cake…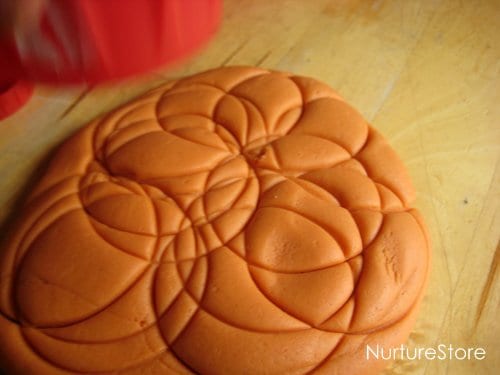 or try some printing…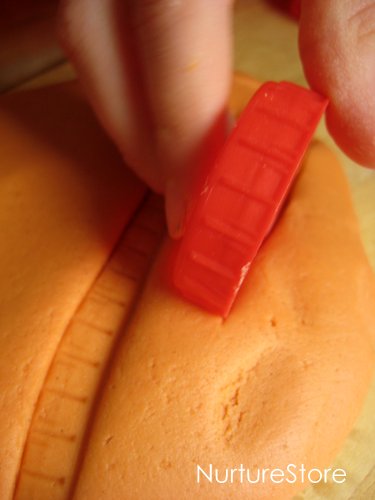 roll out some tracks…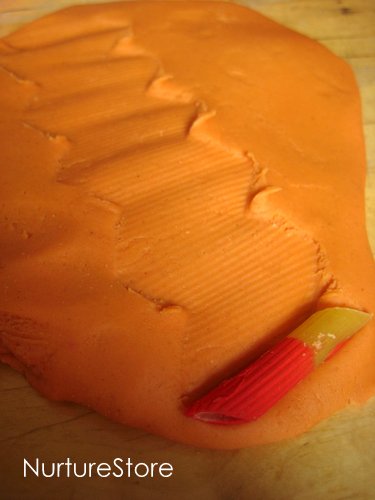 discover that penne makes a fab zigzag shape…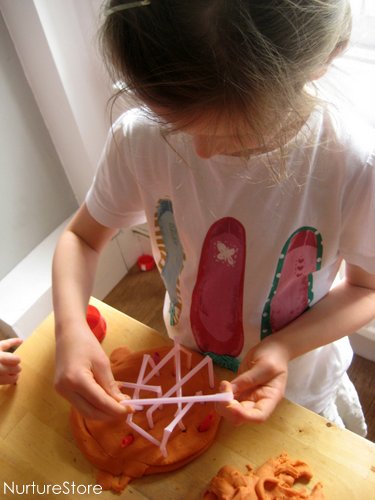 or create a three dimensional sculpture.
Learning with play pough
Whatever the children make with the play dough and loose parts, they will be:
:: expressing their thoughts creatively
:: developing fine motor skills and nimble fingers
:: exploring shapes, dimensions and mathematical ideas
:: benefiting from the sensory pleasure of the dough, which feels and especially smells fantastic
:: joining in a whole group activity but with the opportunity to do their own thing
:: having fun!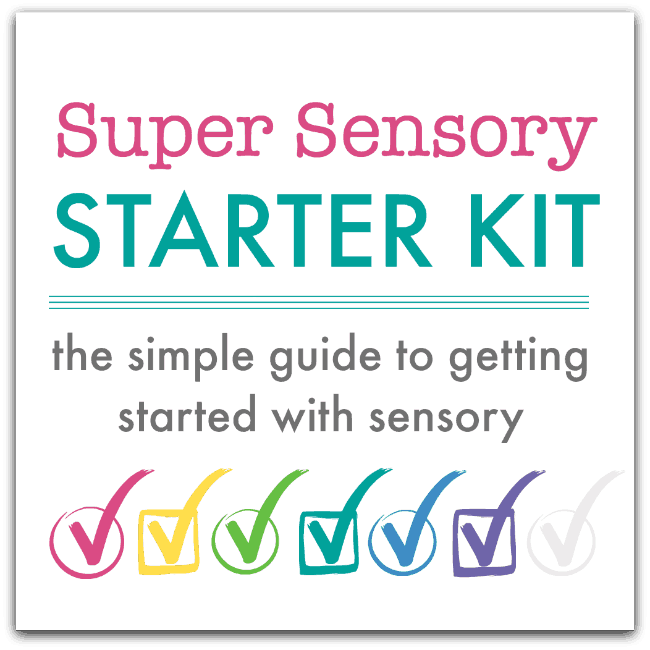 Get my Super Sensory Starter Kit for free
Every child deserves to be have their needs met so they can thrive. That's why I've made you my free Super Sensory Starter Kit.
Do you feel like your child is measured too early against unrealistic standards and you know they need more sensory input, more fun, and more hands-on activities?
Maybe you're a parent who wants to get your child away from a screen and into active play. Or you have a special sensory child who needs their own sensory diet.
Maybe you're a childminder or a nanny who needs to balance activities for a range of ages, with a tiny budget for materials.
Perhaps you're a teacher who truly wants to have a play-based classroom, but you're already stressed by the demands of observations and administration. Or perhaps you're a therapist or specialist who needs ideas that colleagues and parents can use.
My free Super Sensory Starter Kit will give you the tools you need to successfully tune-in to your child and help them be happier, calmer, and more successful at learning and life.
So I can send you the best resources, please tell me which of the following categories best describes you:
---
* Your data is safe with us. Learn how we hold, use and protect it.
---