This spring we're combining practical reading and writing with gorgeous nature journalling, and fun hands-on literacy games. Here's what you'll find in the Seasons School Spring Workshop literacy resources.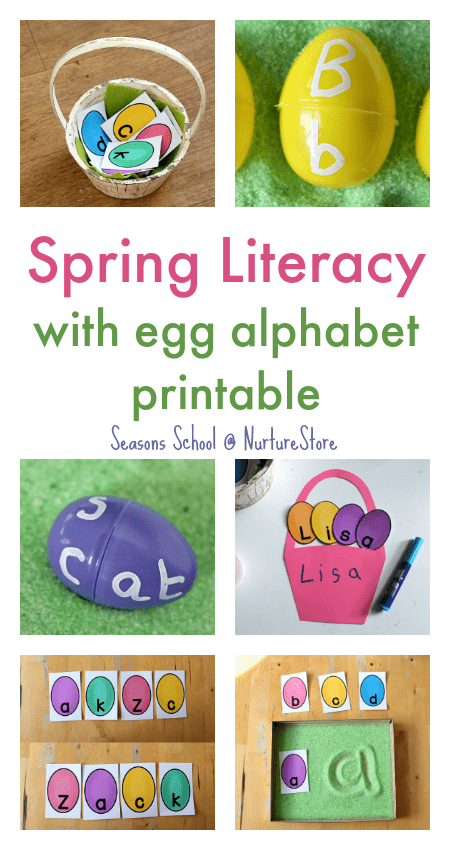 Spring literacy activities that are fun!
We have a particular focus on Literacy on Fridays in our Spring Workshop but as the whole programme criss-crosses the traditional curriculum, as it's centred on project-based learning, literacy is woven all through the four weeks.

Some days we do have more of a focus on reading, writing, and journalling, and there's a fun resource of hands-on literacy games you can use throughout the season too. Here's what you'll receive when you join the workshop:
:: our nature journal is a key aspect of the workshop, and I'll show you how to make a 'circular' nature journal that will grow with you all year long. You'll also find several journal pages in the printables resources: lined pages – for writing, plain pages  – for drawing, and half-and-half pages – which my children love to use for sketching and making notes on their nature finds
:: there's a poetry workshop, which includes a printable poetry prompt to encourage even young children to have a try at writing their own seasonal poems
:: I've included a great book list, featuring my favourite spring books and suggestions from the NurtureStore community
 
:: There are two mini books to accompany our science explorations: one all about the seasons and why we have them, and one that's all about eggs. These are fun little books to print and complete with your children, and they can then add them to their nature table or nature journal. My daughter loves cute little books, and I love how they work as a super recap of all the new things we're learning.
:: There's a specially commissioned Easter Egg Alphabet printable – both upper and lower case – plus ideas on how to use them for reading, writing and spelling
:: You'll also find fun egg games that work on recognising letters, reading, spelling, and writing: playful, hands-on and appealing to the senses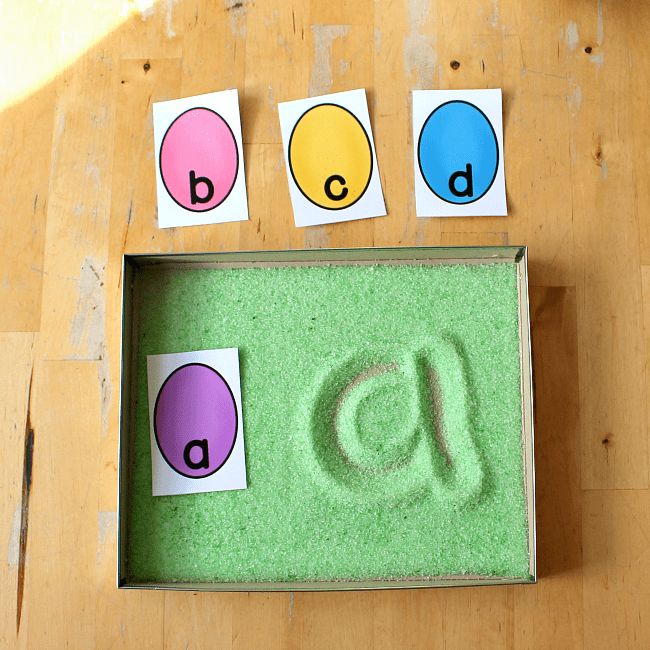 :: I'll show you how to make a Spring Writing Tray for mark making and writing practice
:: There are story writing prompts, including my popular Story Telling Tin which always engages children in their own storytelling
:: You can print a set of bird puppets, perfect to go with playdough, for imaginative and scientific language boosting
:: And we'll start our own Sunflower Books, which will be a rich collection of science, art, and literacy that we'll take with us through into the Summer Workshop
Get all your spring literacy resources here
If you like the sound of these spring literacy resources you can get them, along with a whole month of spring activities, in the Seasons School Spring Workshop. Click here to join in and get instant access to the whole programme.