Use these spring creative writing prompts to encourage your children to journal their thoughts and feelings about the new season.

Spring Writing Prompts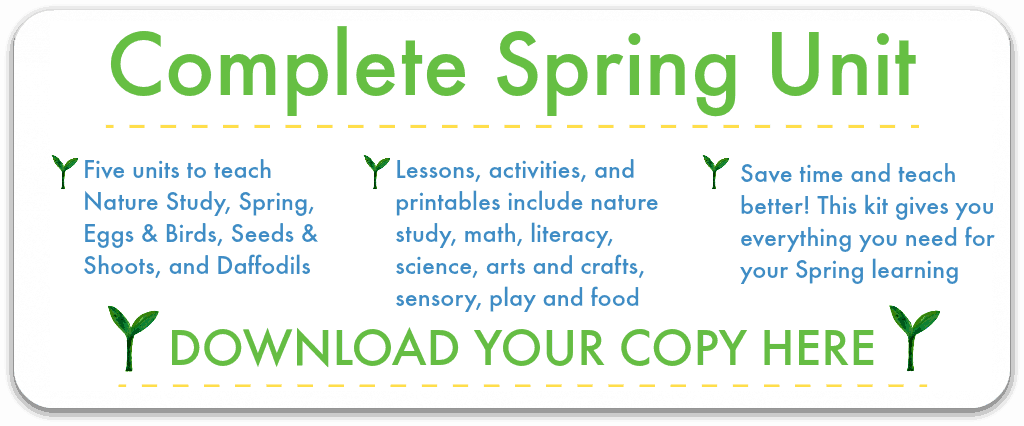 Creative writing prompts for spring
Try these spring-inspired writing prompts and add them to your nature journal.
:: Ten things I love about spring are…
:: What does spring sound like?
:: Imagine shrinking down to the size of a caterpillar. What would you do? What would you see? What would you eat?
:: Imagine you are a baby bird inside your egg. Describe coming out of your shell and seeing the world for the first time.
:: Twenty adjectives to describe an egg are:
:: Write a story about The Magic Egg.
:: Spring is / isn't my favourite season. Here are the reasons why:
:: Imagine talking a walk through a forest on a spring morning. What can you see, hear, feel, smell, taste?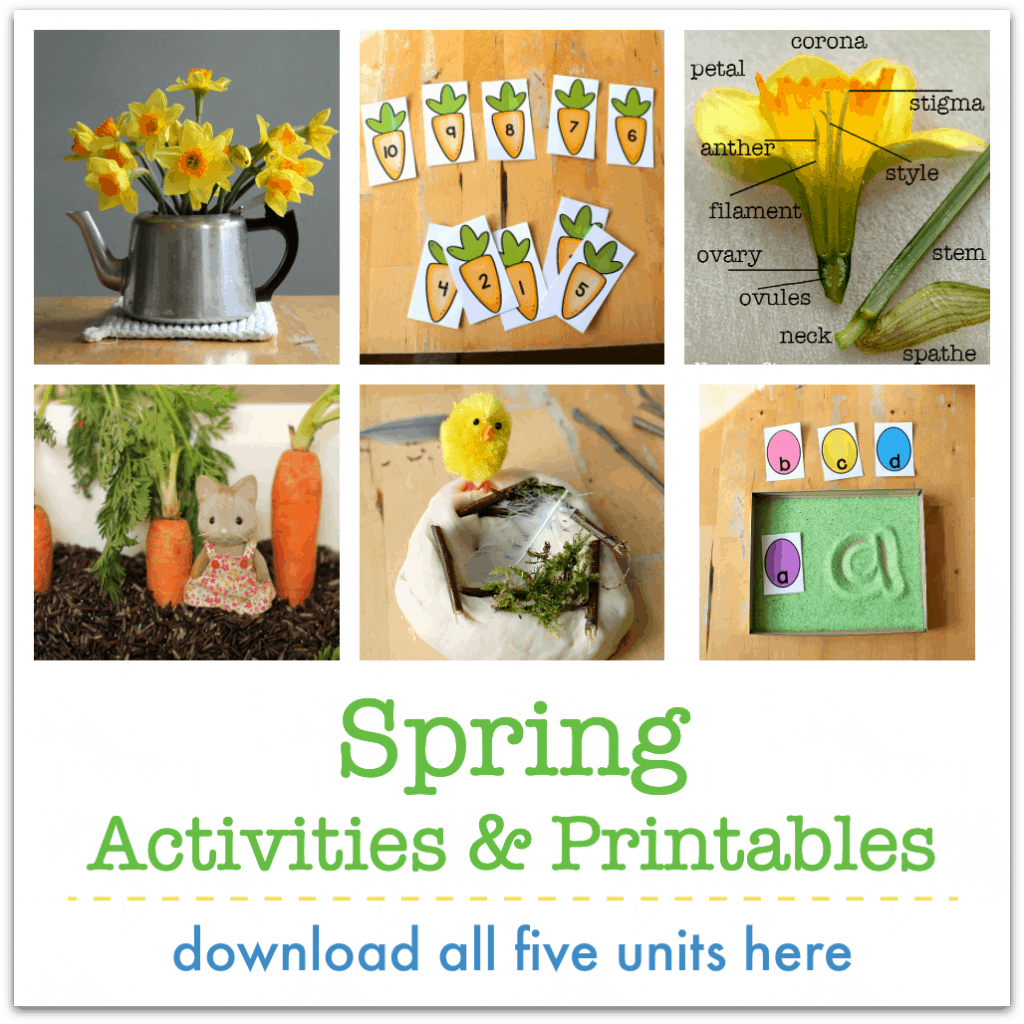 Download all the Spring units and printables
Download our complete Spring lesson plans, activities and printables and your spring teaching will be so easy!
:: five complete units of ebooks and printables for Nature Study, Welcome Spring, Daffodils, Seeds and Shoots, and Eggs and Birds
:: over 50 engaging activities and lesson plans that your children will love
:: over 30 pages of printables that make teaching so easy
:: a balanced programme of math, science, literacy, arts and crafts, nature study, sensory and imaginative play
:: a practical resource that you can start using today, in class or at home
:: weeks worth of learning all planned for you, to take you right through the season
:: created with children aged 4 to 8 in mind
You're going to love this super useful resource!