Use this snowman counting cards printable to practice number recognition and counting with a winter-theme.

Snowmen counting cards printable
Let's match the snowmen's buttons to the numbers on their hat!
Materials needed:
:: snowman counting cards from the Ice and Snow Unit
:: playdough, buttons, pebbles or other small counters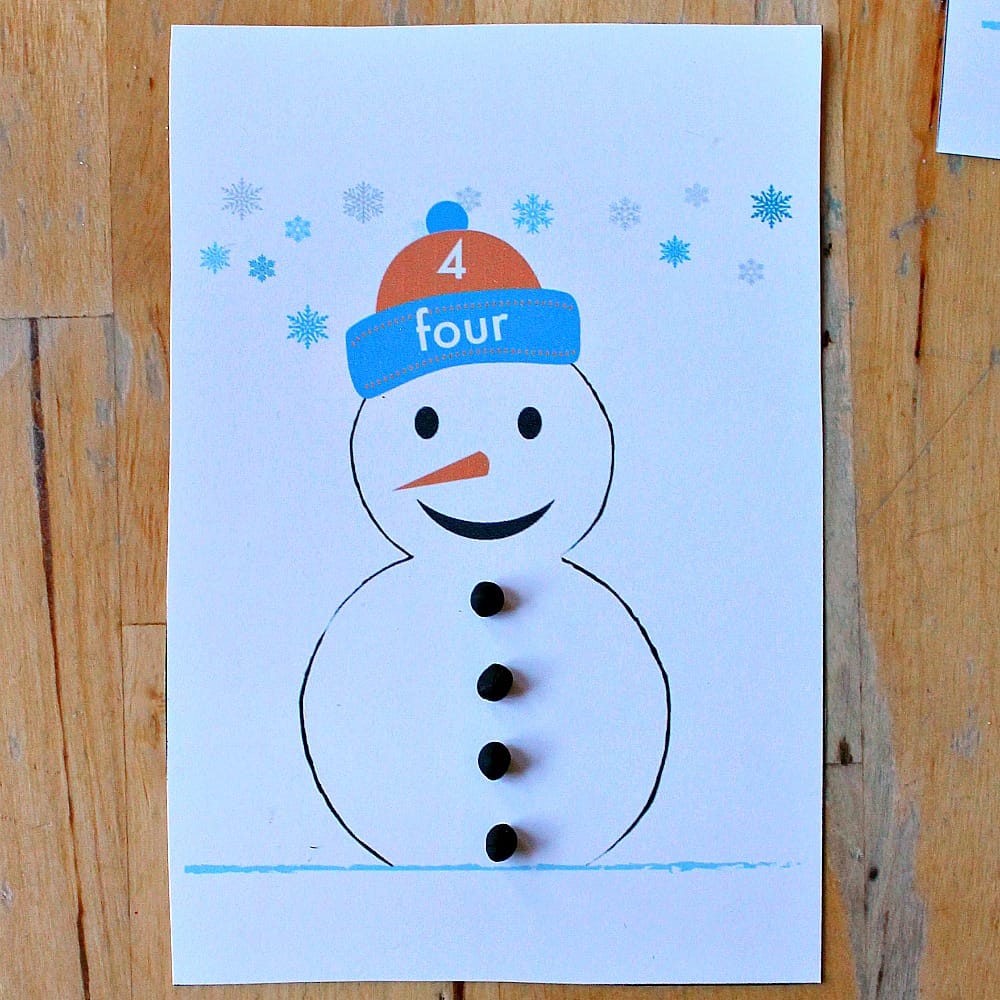 The snowman counting cards are included in our Ice and Snow Unit. You can laminate them if you want to for extra durability.
You'll notice that each snowman has a number, written as a digit and a word, on his hat.
Invite your children to match the right number of buttons to each snowman's hat.
You can use play dough to roll out little buttons, or use real buttons, pebbles or other small counters.
Manipulating the play dough and picking up the buttons is a great workout for fingers, adding in fine motor practice to this game.
How to extend the counting activity
To extend the activity you might like to line up all the snowmen in number order, one to ten, or ten to one.
You can ask your children to find the snowman with one more than five buttons.
Ask which snowman has two buttons less than eight.
Or place two snowmen next to each other and work out how many buttons they have altogether.
How to download these printables
The snowmen letter and number cards are included in our Snow and Ice Unit.