Join this famous art lesson for children to learn about the painter Marc Chagall. We'll look at some of Chagall's famous paintings of Paris and create our own Paris skyline art project.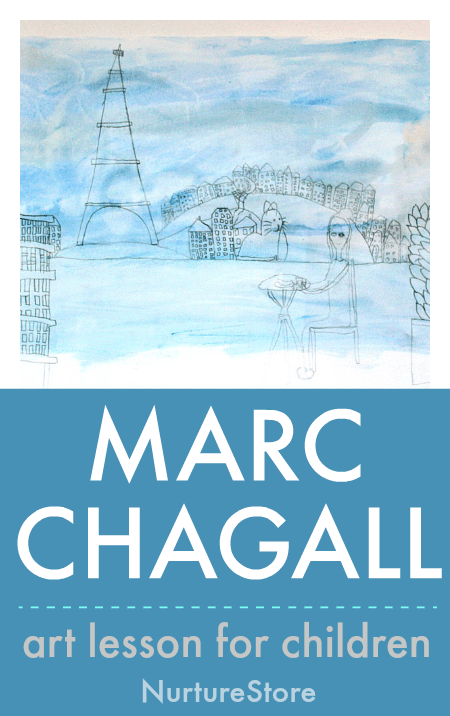 Marc Chagall art lesson for children :: Paris skyline project
In this famous art lesson we will:
:: learn about Marc Chagall
:: look at some of his paintings and talk about what we see in them
:: create our own Paris skyline painting using watercolour paints and pencils / markers
Famous artist in focus :: Marc Chagall
Marc Chagall was born in Vitebsk, Russia in 1887 to a devout Jewish family, and he died in 1985.
Chagall studied art in St. Petersburg before moving to Paris in 1910. During his life he lived in France, Russia, Germany and the United States, and he travelled widely. His paintings often featured scenes and motifs from his early life in Vitebsk, showing his continued strong connection to Eastern European Jewish life.
Chagall was influenced by Cubism, Symbolism, Fauvism and Surrealism, and brought elements of these styles to create his own unique pictures of the world.
He is famous for:
:: his paintings of European Jewish folk culture
:: his use of colour, where he often used a restricted palette of two or three colours, not true to life, to bring energy and impact to his work
:: his Paris skyline paintings
:: the stained glass windows he created for the United Nations building in New York, Metz Cathedral in France, and the Jerusalem Windows in Israel
:: his dream-like fantasy artworks, which include elements such a people and objects floating through the sky
Chagall's Paris skylines
Click through on these links to see examples of Chagall's paintings of Paris. As you look at this paintings, answer these questions:
What can you see?
What words would you use to describe the painting?
What does the painting make you think about?
Paris through the Window (Paris par la fenêtre), 1913
Paris Cityscape, 1968
View of Paris, 1953 – 1956
The Sun of Paris (Le Soleil de Paris), 1977
For additional inspiration for you own artwork, use this link to look at photographs of the Paris skyline:
ART PROJECT :: PARIS SKYLINE
Let's create our own art inspired by Chagall's paintings of Paris.

Materials needed
:: watercolour paper
:: watercolour paint
:: paint brush
:: pencil
:: black marker pen (optional)
We'll begin by creating the background of our scene. How do you want the sky to look? You might be inspired by Chagall's use of blue, or you might like the way he used the primary colours of red, blue, and yellow.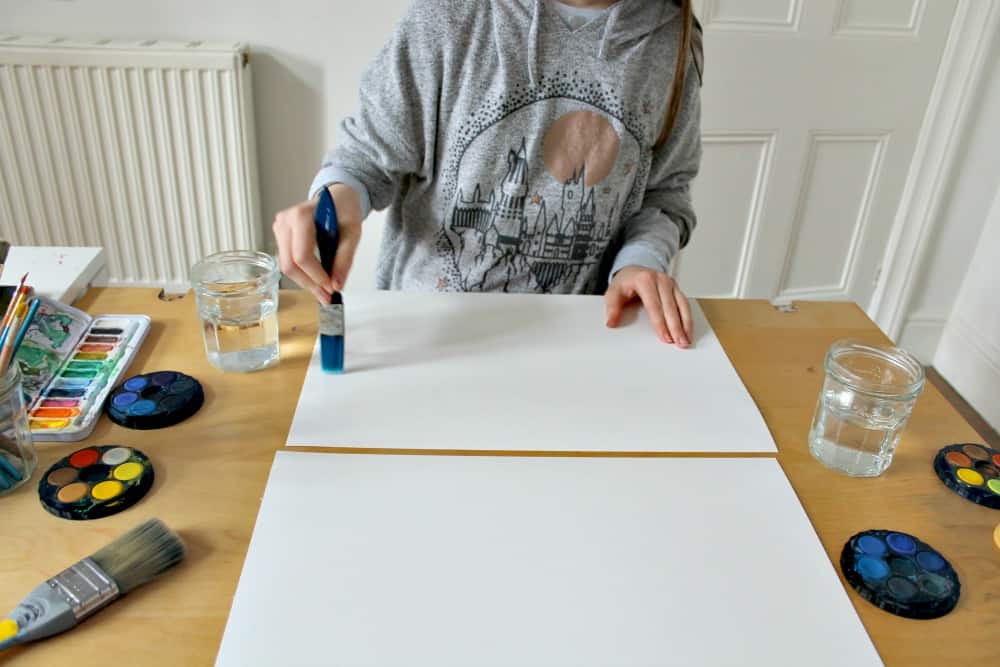 Use your watercolour paints to create the background on your piece of watercolour paper.
You might like to paint on dry paper, or you could try out a wet-on-wet technique.
To use this wet-on-wet technique, begin by covering your paper with water, using long strokes of your paint brush.
Once your paper is wet all over, apply watercolour paint on top. Notice how the watercolour paint flows across the wet paper. It spreads and moves across the page. You might like to add different shades of blue, or other colour, and watch how the water makes the paint mix and create a unique background.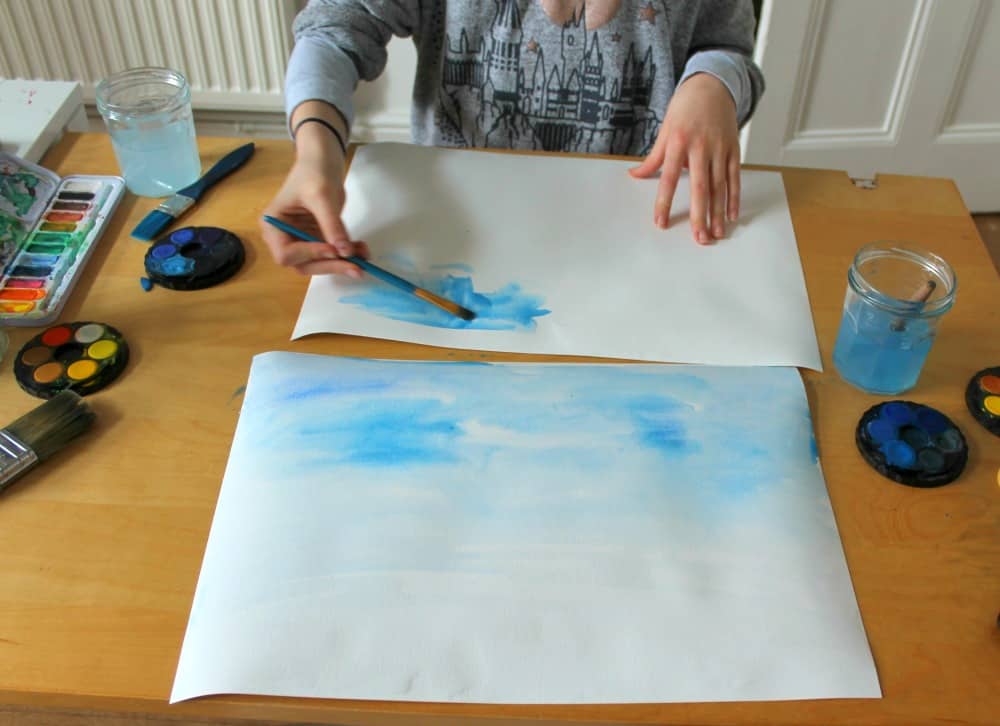 Decide if you want to cover your whole page in sky, or if you want the foreground to be a different colour.
We graduated blue down the page, with bolder, more saturated blue at the top (using more paint and less water) and paler blue at the bottom (more water and less paint). We covered our whole page in paint to make our background look like a dreamy sky.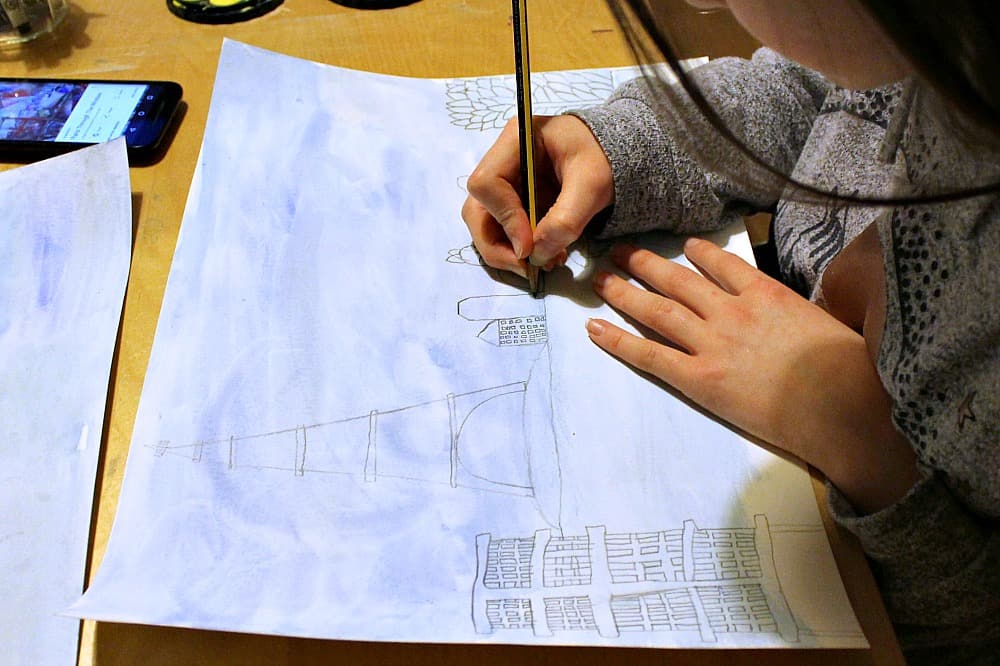 Then, once your paint is dry, use pencil or marker pen to draw on your Paris skyline.
Take a look at the Paris skyline photographs (linked above) to see how Paris looks from up high.
Think about how you will layout your drawing. What will you have in the foreground (at the front) of your drawing? What will you have in the background?
Did you notice that the buildings and streets in the Paris photographs look smaller and smaller as we look into the distance? The things near the front of the photograph look bigger. Can you draw the things in your artwork like this too?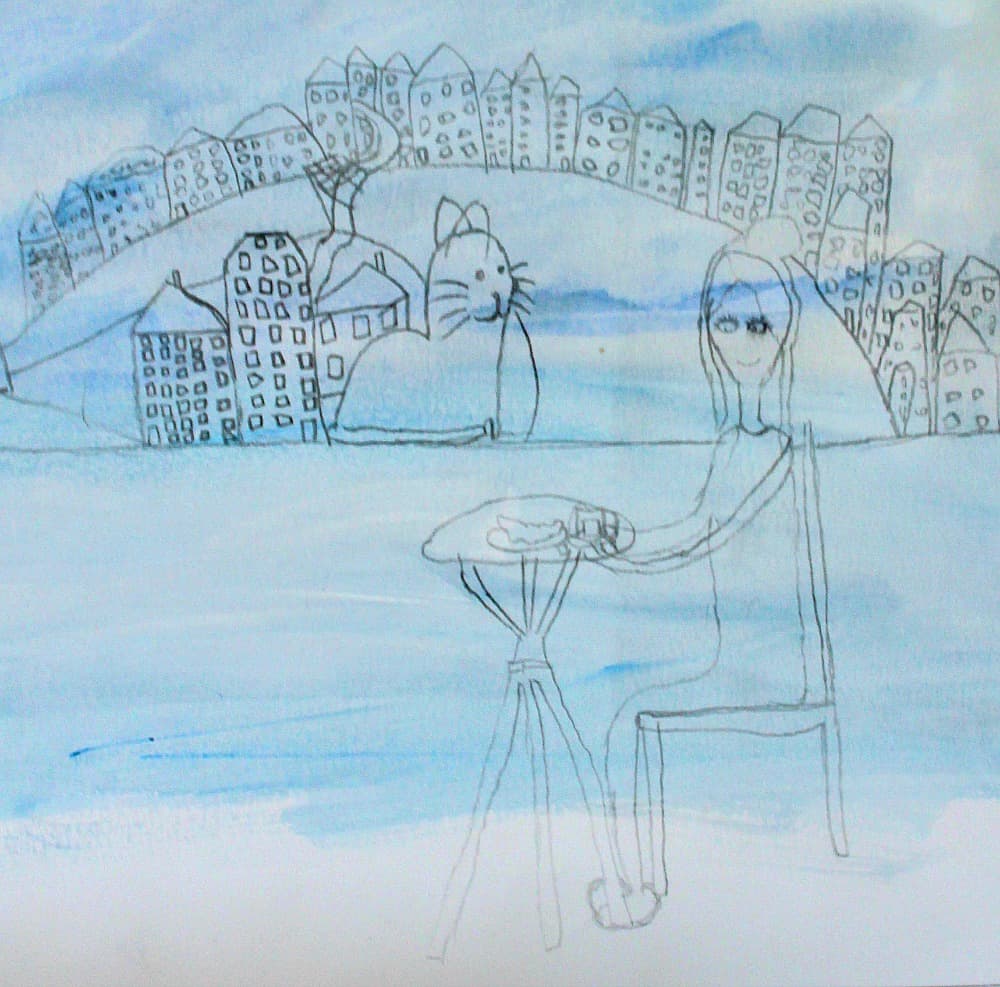 Did you notice that Chagall often has a focal point at the front of his paintings? This is something that stands out and catches our eye: perhaps a person or some colourful flowers.
The Eiffel Tower, Paris's most famous landmark, is in many of his paintings too.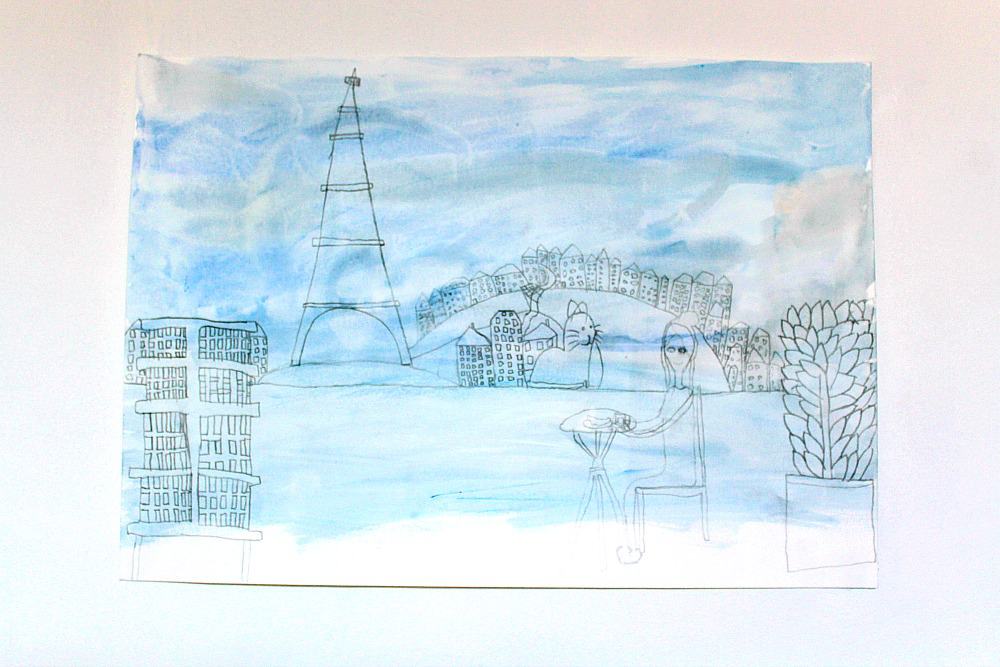 You might like to pick out elements from Chagall's paintings and include them in your drawing.
We included the balcony, Eiffel Tower, cat, person, and the buildings of Paris in our drawing.
You might also like to include some of the dream elements that Chagall painted: people flying and objects in the sky.
Share your art with the NurtureStore community!
We would love to see the art you create! Share a photograph on Instagram with the hashtag #ideasfromnurturestore and join our community gallery.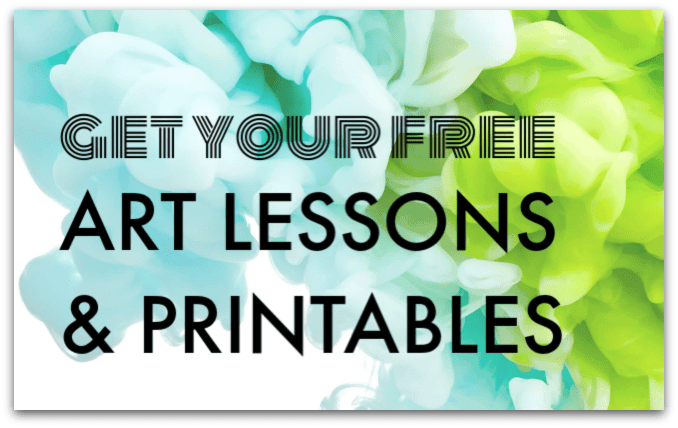 Do More Art!
Let me make it easy for you to do more art with your children.
Pop your email address in the box below and you'll get:
:: free art lessons sent to your inbox
:: lessons on famous artists with linked art projects
:: lessons on new art techniques to broaden your art skills
:: ideas for art adventures to have fun and enjoy the process of creating
:: resources for seasonal and holiday arts and crafts
:: access to my free printables library
Our lessons are perfect for children of all ages, and for school, home, and community groups.
Don't miss out!
Sign up below and let's get started.
---
* By subscribing, you consent to our use of your personal data as per our Privacy Policy, which includes agreeing to receiving interest-based email from us.
---