In this Diwali-themed art lesson, children are invited to use coloured sand or salt to create colourful rangoli designs.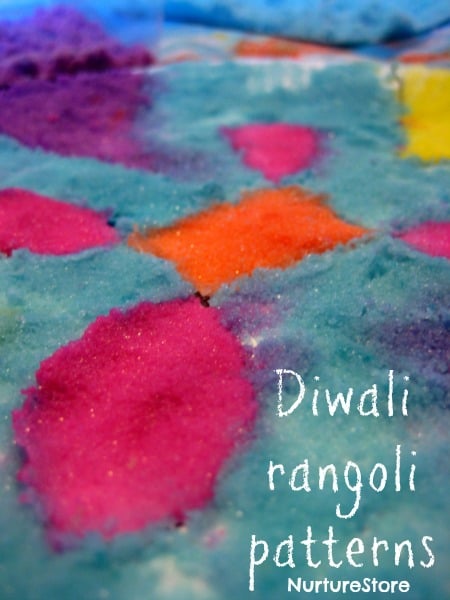 Rangoli craft made with coloured sand or salt
In this art lesson children can take inspiration from the traditional rangoli decorations or the Indian festival of Diwali and use homemade coloured salt or sand in their designs.
This article is one of our Diwali activities and crafts for children resources.
In this activity, children can:
:: learn about the Indian festival of Diwali
:: learn about rangoli: what they are and how they are made
:: make rangoli art, inspired by the traditional Indian designs, using sand or salt
:: make your own art materials using our easy recipes for coloured sand and dyed salt
:: find links to more rangoli crafts and Diwali activities for children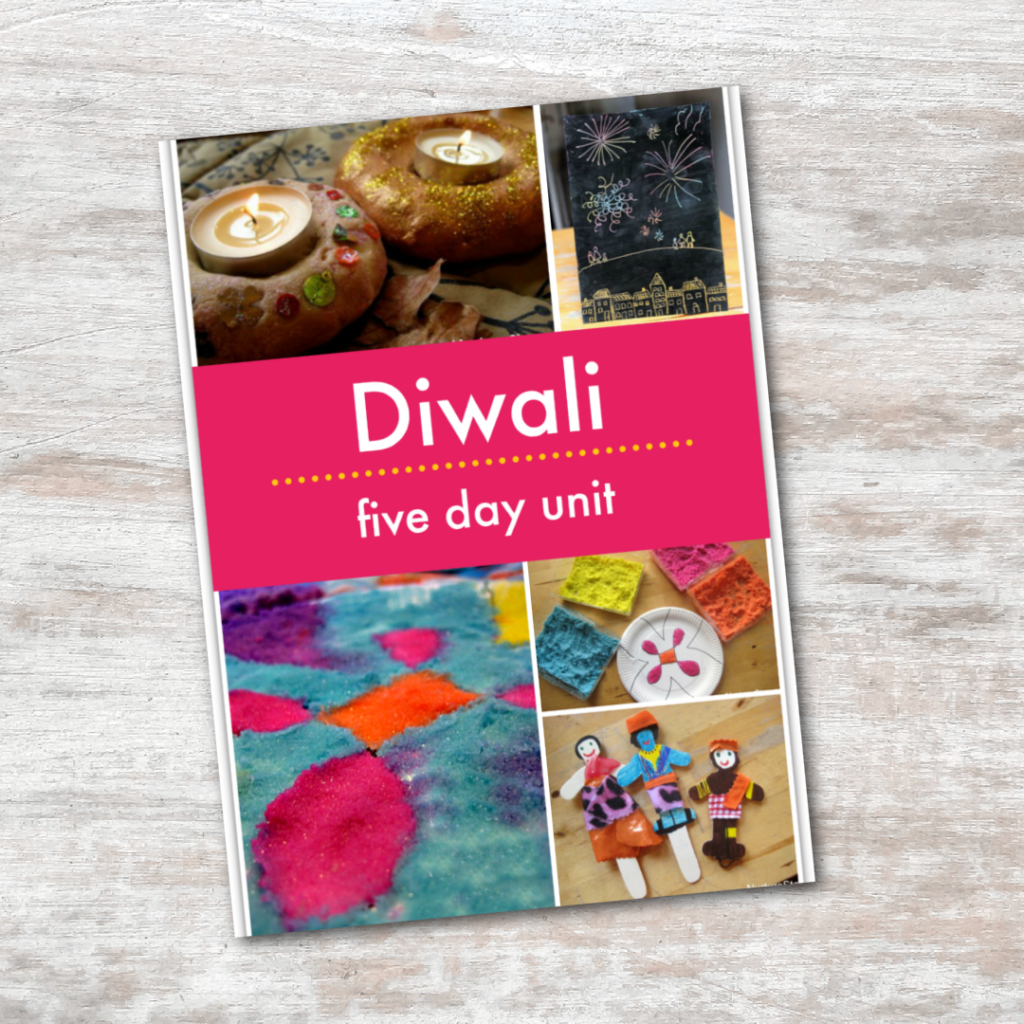 Ready-made Diwali Unit
If you're a member of our Play Academy you can download a ready-made five day Diwali Unit and you'll be ready to lead a week of fun and educational Diwali activities with your children.
This Unit is part of our Festivals specialist curriculum pathway, and is a part of a set of ready-made units you can use to teach your children about the festivals of the world all through the year. Based on the teaching philosophy of hands-on learning, the Play Academy festivals curriculum is engaging, effective and loved by children.
See more details of this Diwali Unit, and all the other specialist curriculum pathways and ready-made units you can choose from, in the Play Academy here.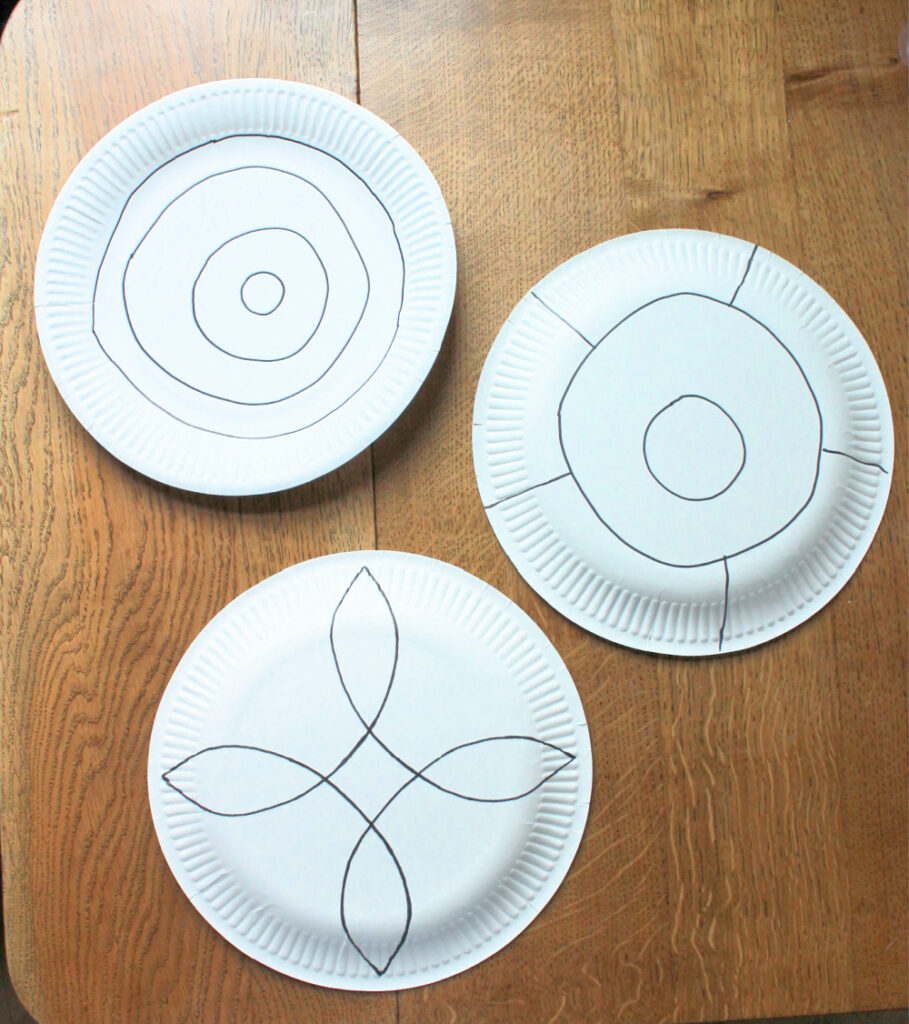 Materials needed
:: paper plates or circles of paper / card
:: pencil or marker pen
:: for coloured sand: play sand, coloured chalks, kitchen grater, plastic bags / containers with lids
:: for coloured salt*: fine-textured table salt, coloured paints, plastic bags, trays / large sheets of paper *NOTE: this needs to dry overnight before being used to make your rangoli, so prepare in advance
:: craft glue and spatula glue spreaders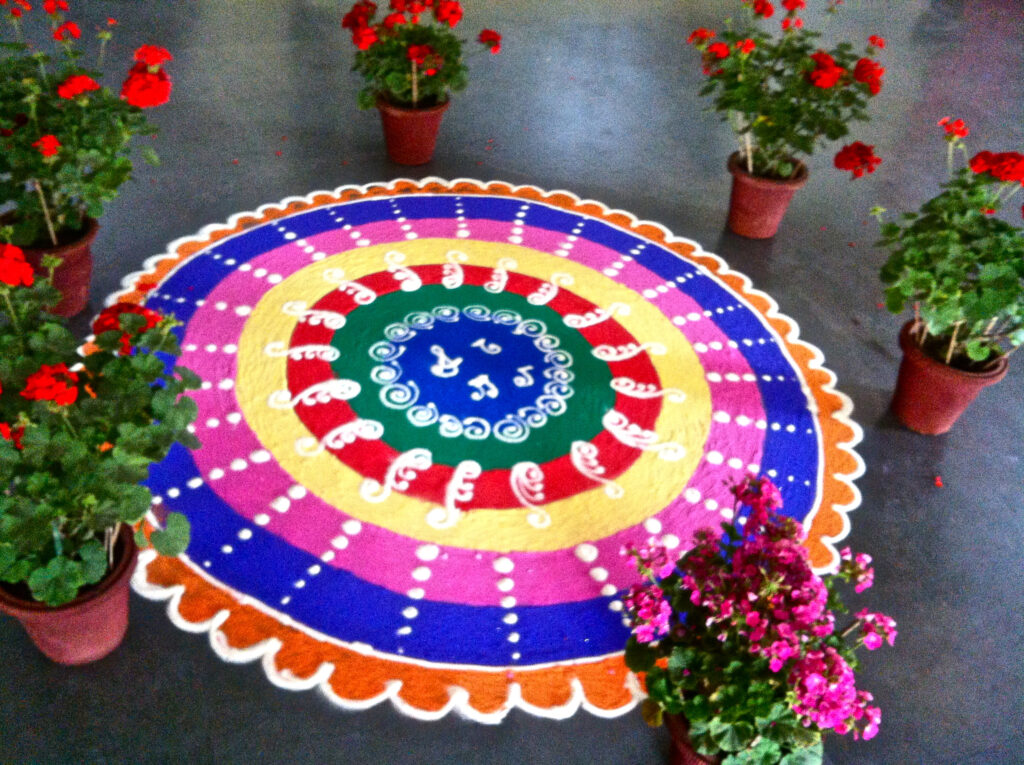 What are rangoli?
Rangoli are brightly coloured decorations created on the floor. They are associated with the Indian festival of Diwali.
During Diwali, the entrances of houses are decorated with rangoli patterns made from coloured sand, to welcome guests.
Begin this craft by using our guide to rangoli lesson to introduce your children to these decorations. Take a look at the designs, see how they are made, and talk about the colours and patterns used.
Then it's time for your children to make their own rangoli using either coloured salt or coloured sand.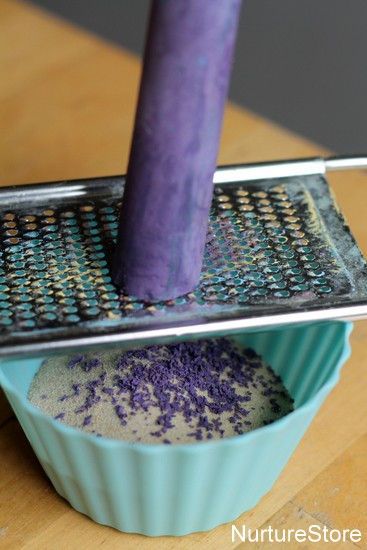 How to make coloured sand
It's very easy to make coloured sand and it can be used straightaway in your art project.
All you need to do is grate chalk into sand, using a kitchen grater. Easy!
Use chalk in the traditional Indian colours of pink, yellow, orange, blue and green.
Make each colour in a different pot, to keep the colours from mixing up. Grate in as much chalk as you need to get the strength of colour you want and swoosh it around to disperse the chalk through the sand. Then you are ready to create your rangoli art.
Does the colour come off on your hands? No, not any more than plain sand covers your hands in play. You'll need to wash your hands afterwards, just as you would with any sand play.
See our full instructions for how to make coloured sand.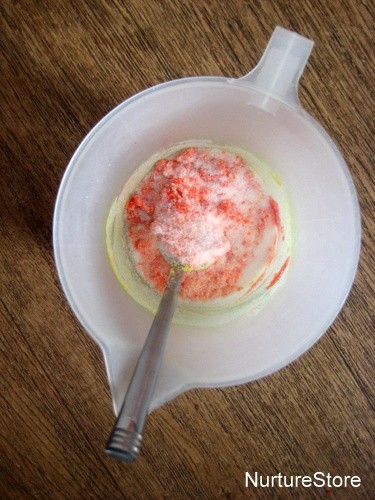 How to make coloured salt
You can make a stronger colour with salt than with sand, but it needs to dry overnight, so you will need to prepare the coloured salt in advance of your rangoli project.
All you need is ordinary table salt and paint.
Place the salt in a few plastic food bags (or containers with lids). You want a separate container for each colour you want to make.
Add a squeeze of craft/poster/tempera paint into each bag/container. Shake each bag/container (lid on!) well to disperse the coloured paint through the salt.
Lay out each colour on a tray or large piece of paper and leave to dry over night.
It's really that easy. You can make vibrant colours, and we found that, once the salt had dried over night, none of the colour came off on our hands as we used it.
See our full instructions for how to make coloured salt.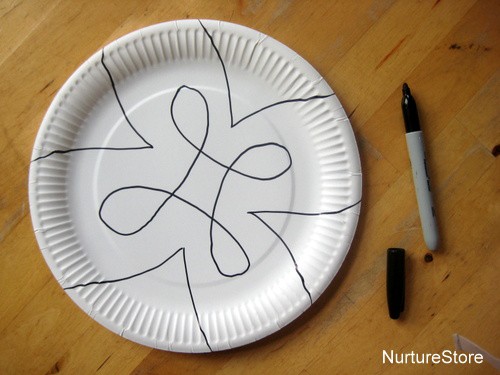 How to make easy rangoli using coloured sand or salt
Start by drawing out a simplified rangoli design on a paper plate or a circle or paper / card.
You can use a pencil if you don't want your guide lines to show in your finished rangoli, or a marker pen if you want to have bold lines for your children to follow.
Take inspiration from the traditional rangoli designs use of shapes, symmetry, and repeating patterns, but make a simple, clear design your children can use.
You can also use our printable rangoli design templates handout.
Depending on the age / stage of your children, you might like to prepare all these drawings in advance, as templates for your children to use, or leave it to your children to draw their own.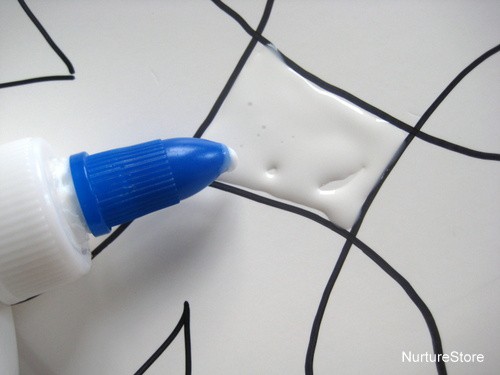 Decorating your rangoli
Flood one area of your design at a time with glue. Sprinkle on a layer of the coloured sand/ salt, over the top of the glue.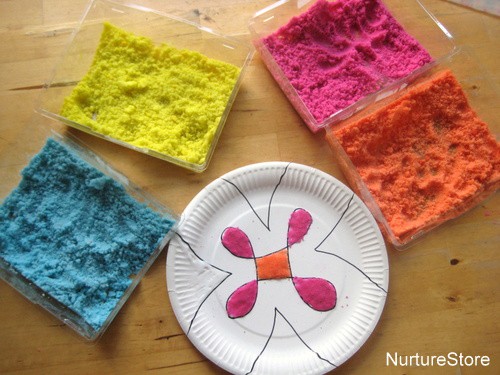 Repeat with another area of your design and another colour of salt / sand.
Keep the paper plate flat until the glue has dried, then tip off any excess salt/glue.
Alternative rangoli projects
You can also make collage rangoli and no-mess rangoli using stickers.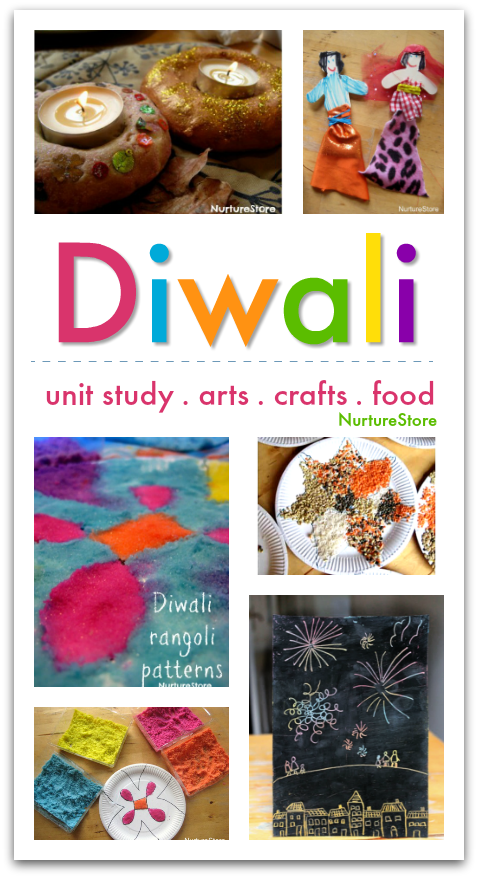 More Diwali crafts and activities
For more great ideas to learn about and celebrate Diwali with your children, including Rama and Sita puppets and diya crafts, see our full index of Diwali crafts and activities for children.