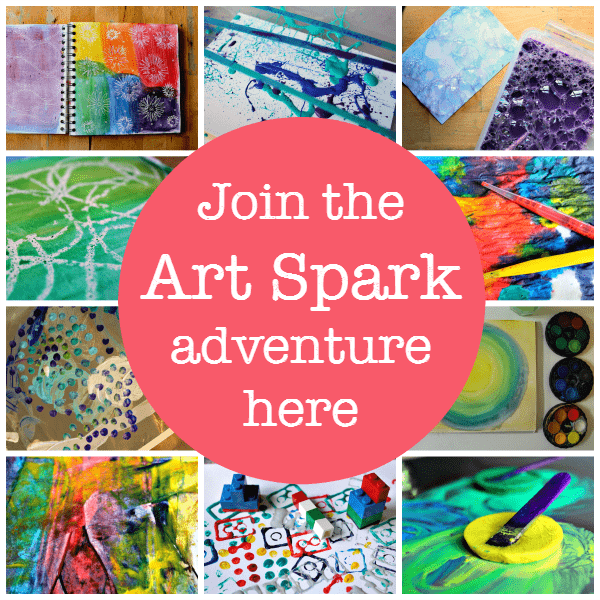 I'll guide you through four weeks of beautiful and fun art projects that you can enjoy with your children. At home or at school, these process art projects will give you an interesting framework of activities that you can weave into your weeks, so your children are engaged, creating and enjoying themselves all through art. See more details of Art Spark here.
---
Ever wondered how to make coloured sand? It's quick and easy and a great recipe for sensory play and kids art activities. Here's my DIY coloured sand recipe along with some ideas for how to use it for play and art.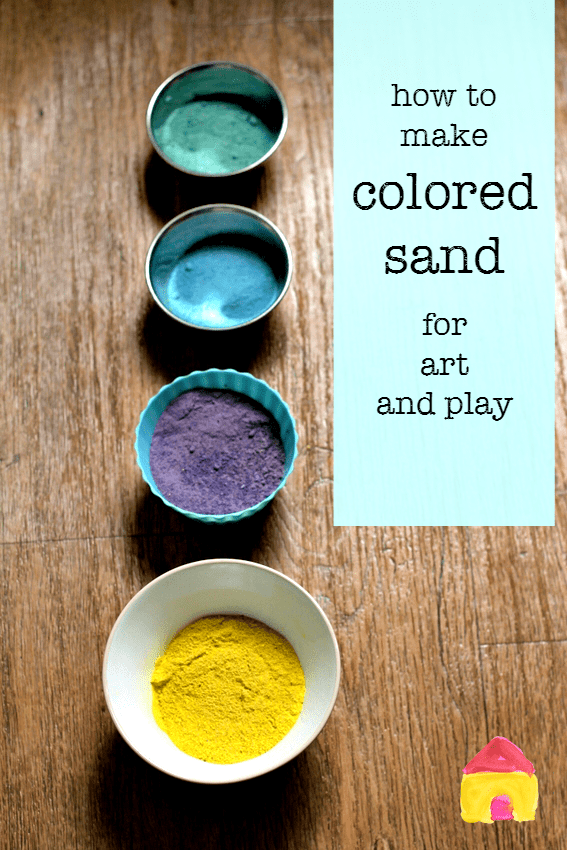 How to make coloured sand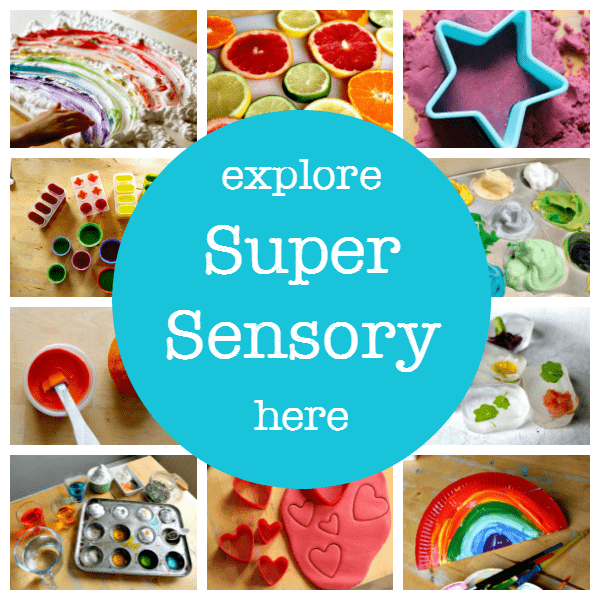 This page contains affiliate links.
You might not believe quite how easy it is to make coloured sand. All you need is some play sand, some chalk and a grater.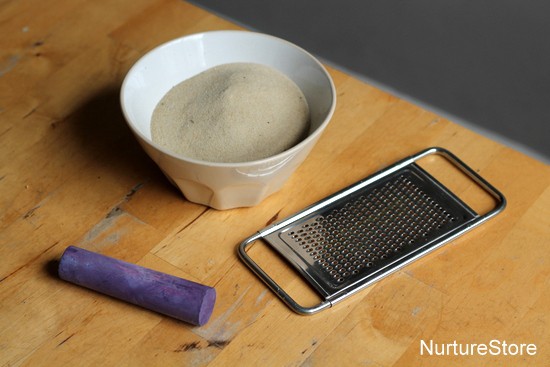 And all you have to do is grate the chalk into the sand, give it a good swoosh around to combine the two ingredients, and you're done.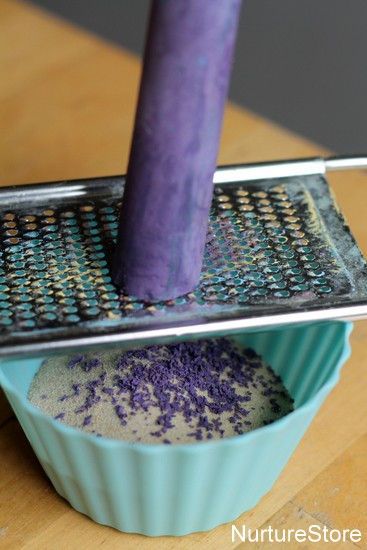 Hey presto… lovely coloured sand, ready for sensory play or art. One thick stick of outdoor chalk gave us a good colour for a small pot of sand – so scale your recipe up or down depending on how much sand you want to colour.
You could try some colour mixing – perhaps see if blue chalk and yellow chalk really does turn green. And you could add glitter, or dried herbs, or some ground spices to boost the sensory experience.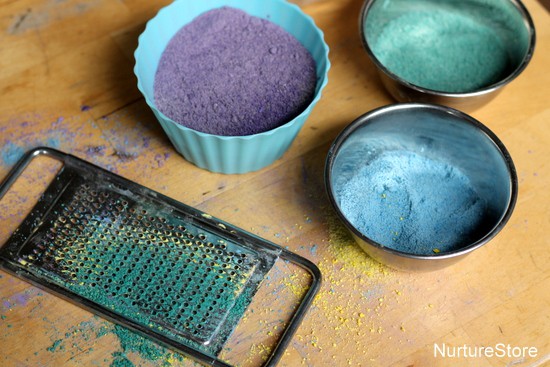 Does the colour come off on your hands? Nope – not any more than plain sand covers your hands in play. You'll need to wash your hands afterwards, just as you would with any sand play. We did find that our bucket of coloured sand which got left out in our Garden Classroom during a thunder storm (oops) also dyed the rain water, but for general play, we love this recipe!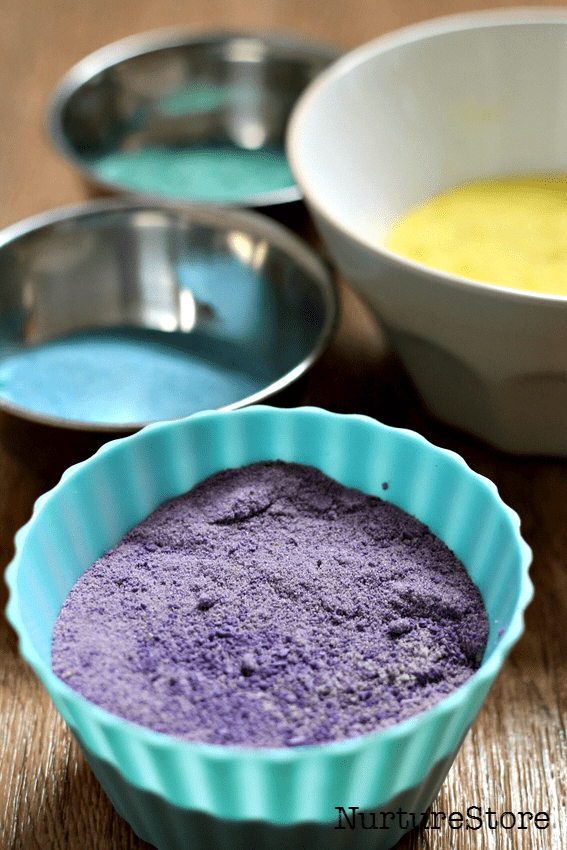 And how can you play with dyed sand? I bet your children will have some ideas. We like to use ours as an alternative to salt in a writing tray.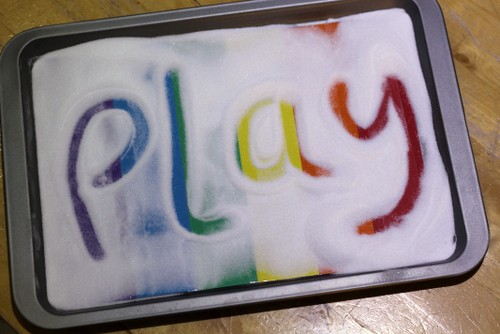 It also makes a wonderful art material. You could try making these rangoli designs.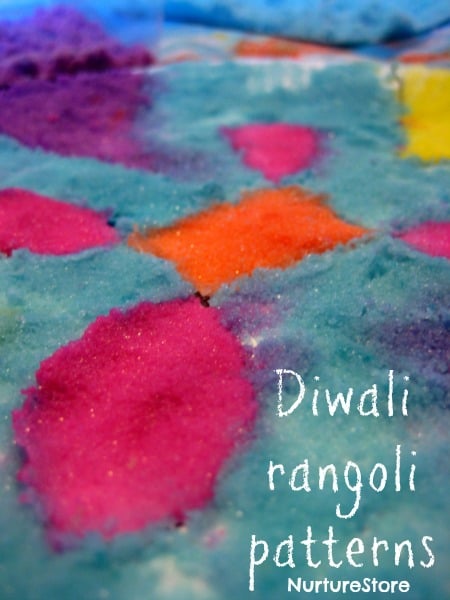 But our current favourite is using it in our outdoor kitchen. You're meant to try and eat a healthy rainbow of foods, right?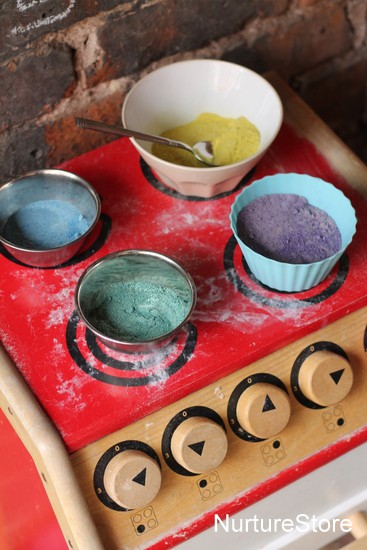 Super Sensory Invitations to Play

Ready for a whole year of exploring through the senses? Super Sensory Invitations to Play is a delightful resource that encourages your children to explore the five senses through the year, using a wide variety of sensory materials. It includes 52 invitations to play, linked to the festivals and seasons of the year, and including water, ice, dough, rice, paints, sand, sensory tubs, and more.
They are easy, simple, and fun ideas that you can use right now to give a multi-sensory boost to your play and learning. It comes with a printable recipe book featuring all our favourite recipes for play. Come and see more here.