Ever wondered how to make coloured sand? It's quick and easy and a great recipe for sensory play and kids art activities.
Here's my DIY coloured sand recipe along with some ideas for how to use it for play and art.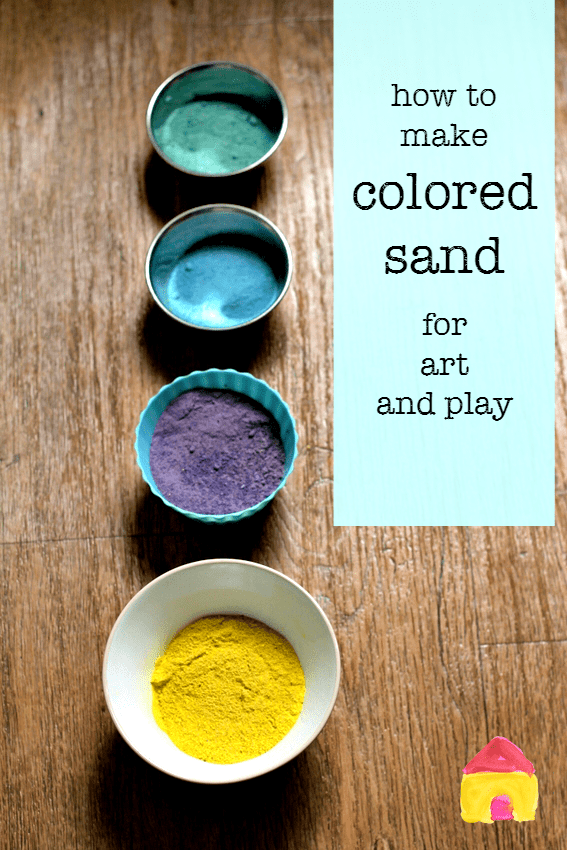 How to make coloured sand
You might not believe quite how easy it is to make coloured sand. All you need is some play sand, some chalk and a grater.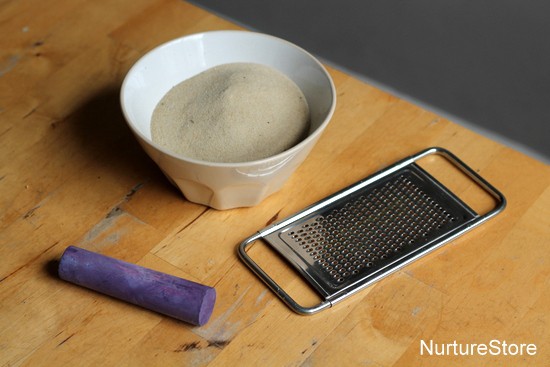 And all you have to do is grate the chalk into the sand, give it a good swoosh around to combine the two ingredients, and you're done.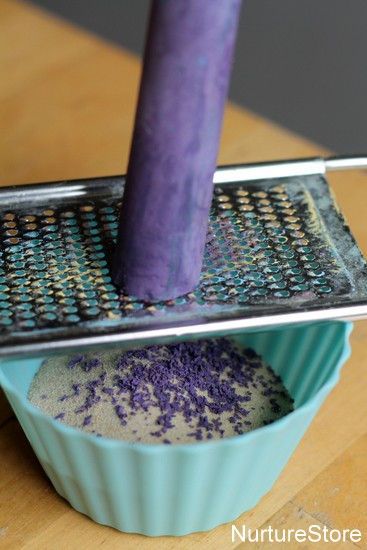 Hey presto… lovely coloured sand, ready for sensory play or art.
One thick stick of outdoor chalk gave us a good colour for a small pot of sand – so scale your recipe up or down depending on how much sand you want to colour.
You could try some colour mixing – perhaps see if blue chalk and yellow chalk really does turn green.
And you could add glitter, or dried herbs, or some ground spices to boost the sensory experience.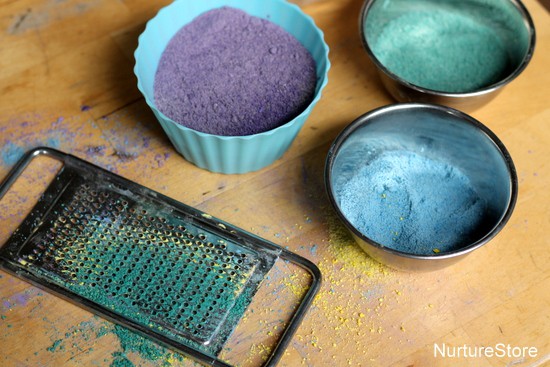 Does the colour come off on your hands? Nope – not any more than plain sand covers your hands in play. You'll need to wash your hands afterwards, just as you would with any sand play.
We did find that our bucket of coloured sand which got left out in our Garden Classroom during a thunder storm (oops) also dyed the rain water, but for general play, we love this recipe!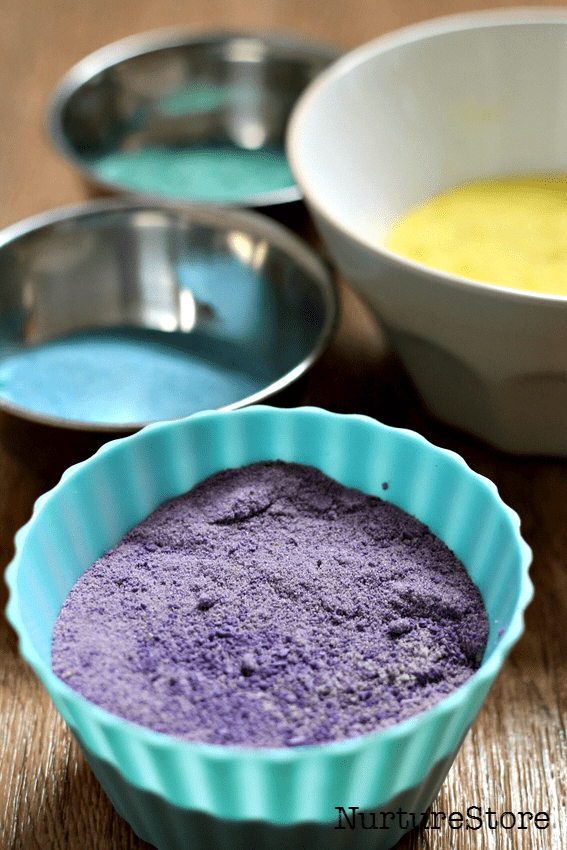 And how can you play with dyed sand? I bet your children will have some ideas.
We like to use ours as an alternative to salt in a writing tray.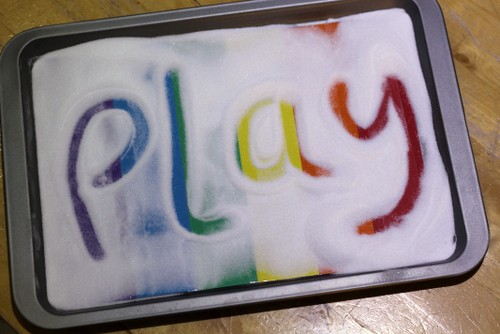 It also makes a wonderful art material. You could try making these rangoli designs.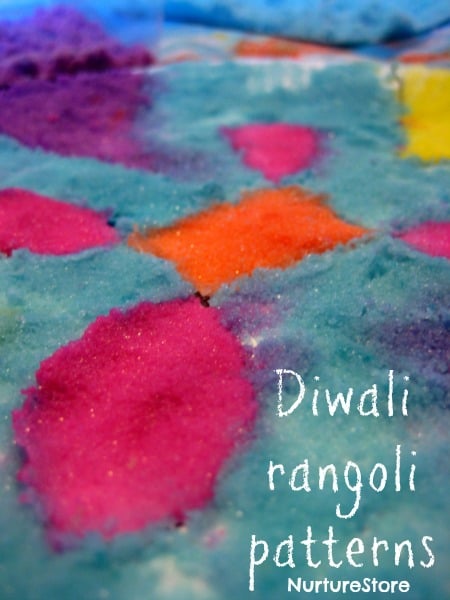 But our current favourite is using it in our outdoor kitchen. You're meant to try and eat a healthy rainbow of foods, right?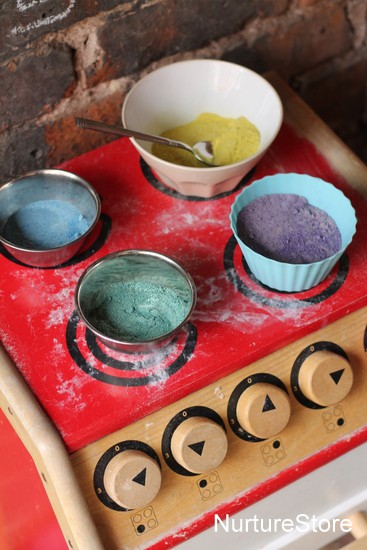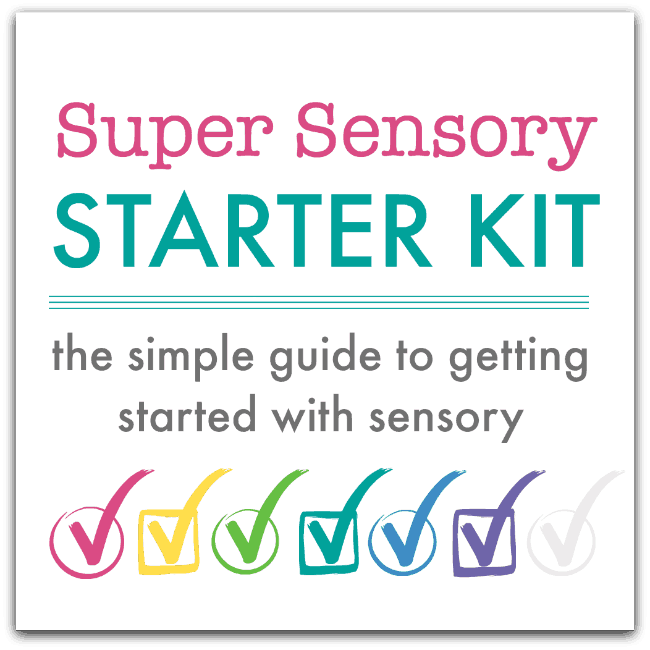 Get my Super Sensory Starter Kit for free
Every child deserves to be have their needs met so they can thrive. That's why I've made you my free Super Sensory Starter Kit.
Do you feel like your child is measured too early against unrealistic standards and you know they need more sensory input, more fun, and more hands-on activities?
Maybe you're a parent who wants to get your child away from a screen and into active play. Or you have a special sensory child who needs their own sensory diet.
Maybe you're a childminder or a nanny who needs to balance activities for a range of ages, with a tiny budget for materials.
Perhaps you're a teacher who truly wants to have a play-based classroom, but you're already stressed by the demands of observations and administration. Or perhaps you're a therapist or specialist who needs ideas that colleagues and parents can use.
My free Super Sensory Starter Kit will give you the tools you need to successfully tune-in to your child and help them be happier, calmer, and more successful at learning and life.
So I can send you the best resources, please tell me which of the following categories best describes you:
---
* By subscribing, you consent to our use of your personal data as per our Privacy Policy, which includes agreeing to receiving interest-based email from us.
---