Quick to set up, lots of fun to play: try these pumpkin games for some seasonal maths and literacy practise.



this post contains affiliate links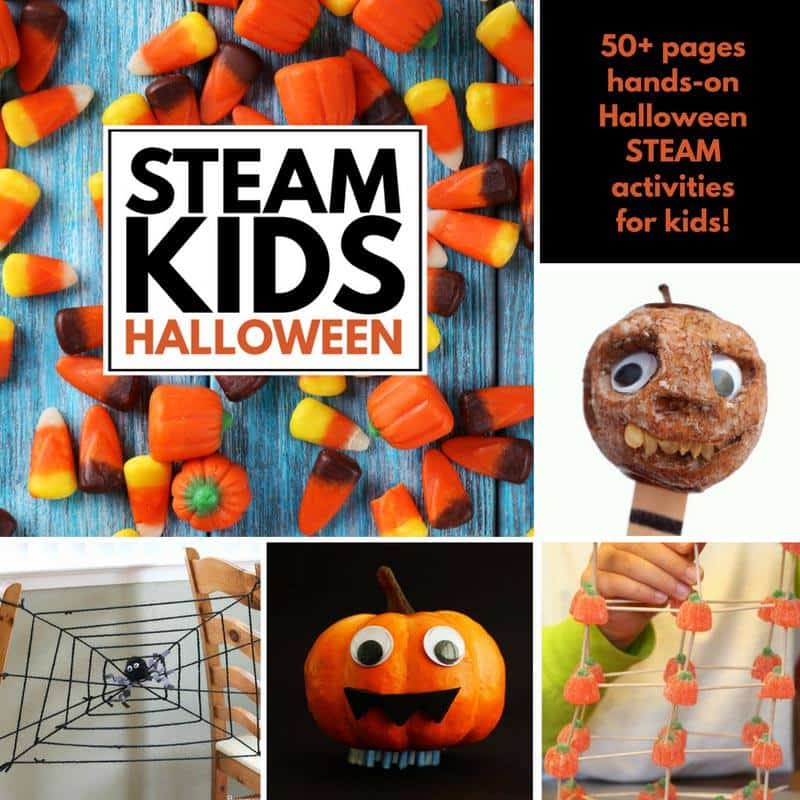 50+ lesson plans and activities for Halloween
Get your resources here and your children will love their Halloween learning!
click here: STEAM Kids Halloween lesson plans

Pumpkin games
I've confessed before about how much I love pumpkins, so I'm rather pleased with this idea! These pumpkin games are really quick and easy to set up, and they're such a fun way to practice maths facts and sight word recognition.
While it's important for children to go over basic sums and reading, it can get rather repetitive, so it's always good to introduce ways to keep the learning fun. These pumpkin games are good to use with one child, even more fun as a circle game with a group, and add some action and giggles to learning.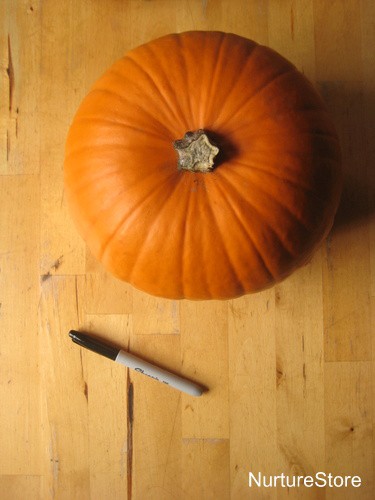 To set up these pumpkins games the only thing you will need is a pumpkin and a permanent marker. We're using two fairy large pumpkins, so we can include both maths and reading/spelling practice.
Use your marker to write on the pumpkin:
:: write the sight words, vocabulary or spellings you are working on
:: write the maths facts questions you're practicing: addition, subtraction, times tables  -what ever is right for your children
:: you could also write some conversation starter questions on the pumpkin to get some discussion going, or even include some Halloween-themed challenges.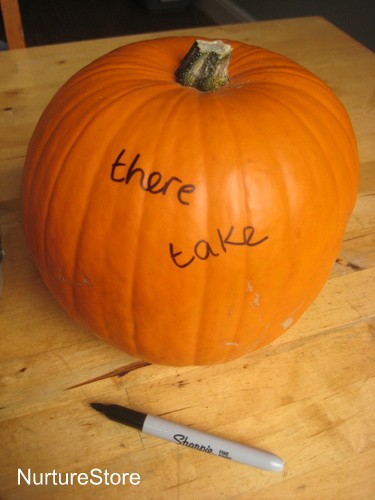 Then you're ready to play:
:: sit on the floor and roll the pumpkin to each other
:: when you catch it, whichever word or question your thumb lands on is yours. Can you read the word? Solve the maths puzzle? Answer the question?
:: then roll it on to someone else, so they can take a turn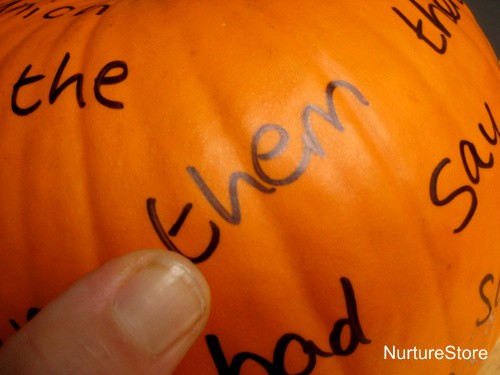 You can adapt the game to suit the children playing.
:: work in pairs or as a whole group.
:: have one pumpkin in play for younger children, one for older children
:: have one for words and one for maths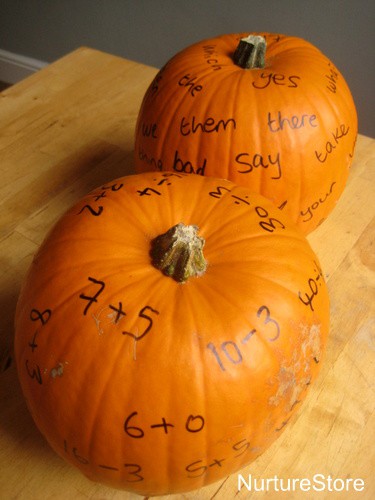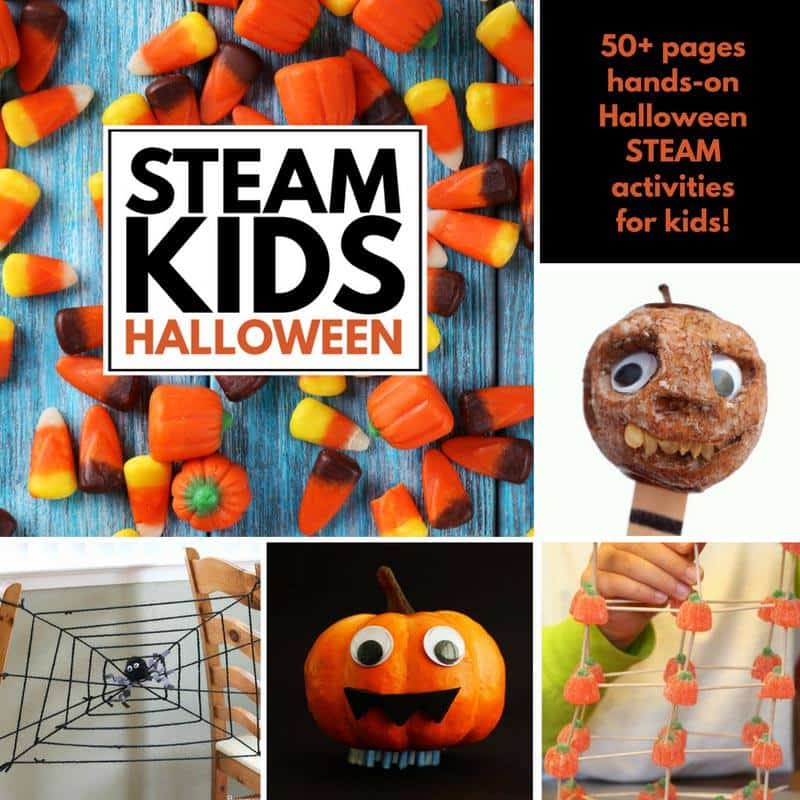 Halloween STEAM Kids lesson plans and activities
These resources will:
:: add lots of learning to your Halloween celebrations
:: get children thinking and creating with 50+ pages of spooky fun
:: work across the curriculum, combining Science, Technology, Engineering, Art and Math for hands-on, whole-brain learning
:: use simple materials, with a quick set-up time and step-by-step guides, so you're prepped and ready without any hassle
:: engage children aged 4 to 10 in fun lessons that they'll remember!
:: give you a fun and educational Halloween at home or in class