Use this printable Mother's Day card alongside this tissue paper printmaking lesson to create a unique piece of Mother's Day art.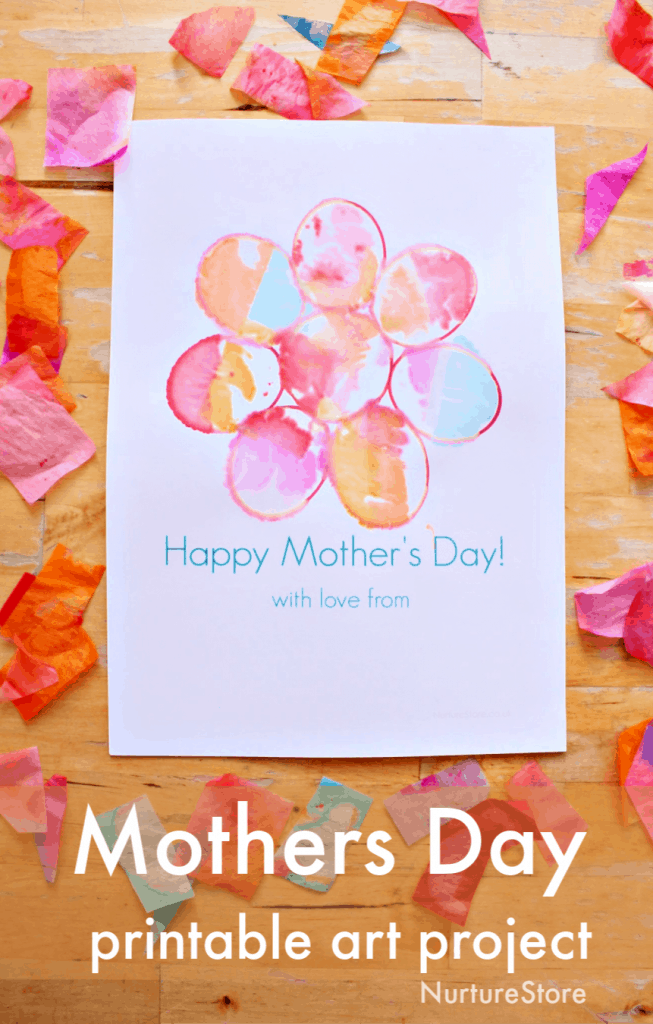 Pretty Mothers Day flower craft with free printable
This is a lovely art project for Mother's Day. We're using an interesting process art technique that uses tissue paper colour transfer as an easy printmaking technique.
You can see our full tissue paper printmaking lesson here.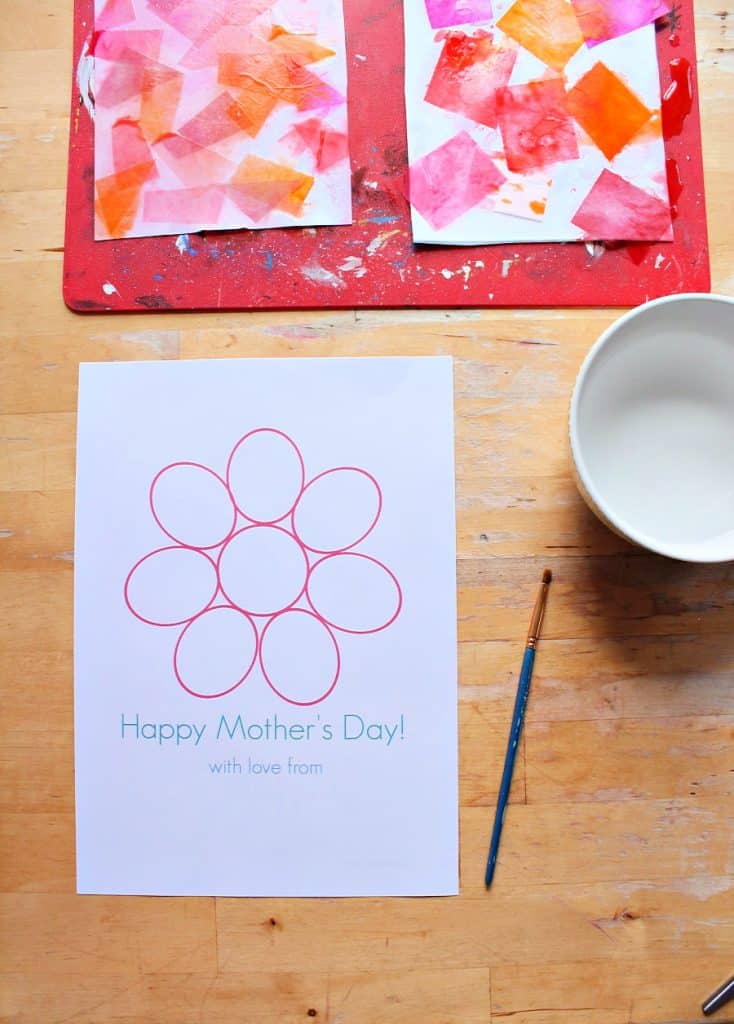 Of course, you don't have to use the tissue paper technique. The Mother's Day card can also be decorated with colouring pencils, paints or any decoration your children like to use.
The Mother's Day card can be printed from the Art Printables section of NurtureStore's Free Printables Library. See below for detail on how to join the Library.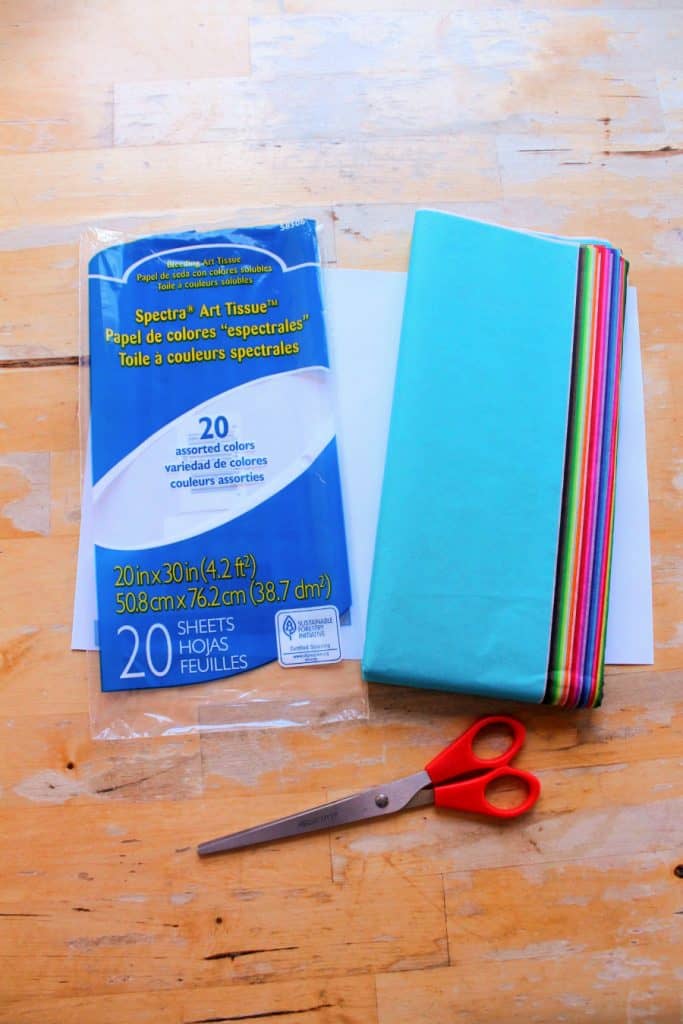 Materials needed
---
This page contains affiliate links from which we earn commission.
As an Amazon Associate I earn from qualifying purchases.
---
:: Mother's Day printable – see below for details on how to print
:: bleeding tissue paper* cut into small pieces
:: water
:: paint brush
* It's essential that you use the right tissue paper for this project. Much of the tissue paper sold for gift wrapping is colour-fast. That's great for gift-giving and packaging, where you don't want any colour transfer, but not what we need here. For this art project be sure to buy bleeding tissue paper.
Print the Mother's Day printable onto card and set it out with the tissue paper pieces, water, and a paintbrush.
To print with the tissue paper, first use a paint brush to apply water only to the petals of the flower on the printable – not to the surrounding areas.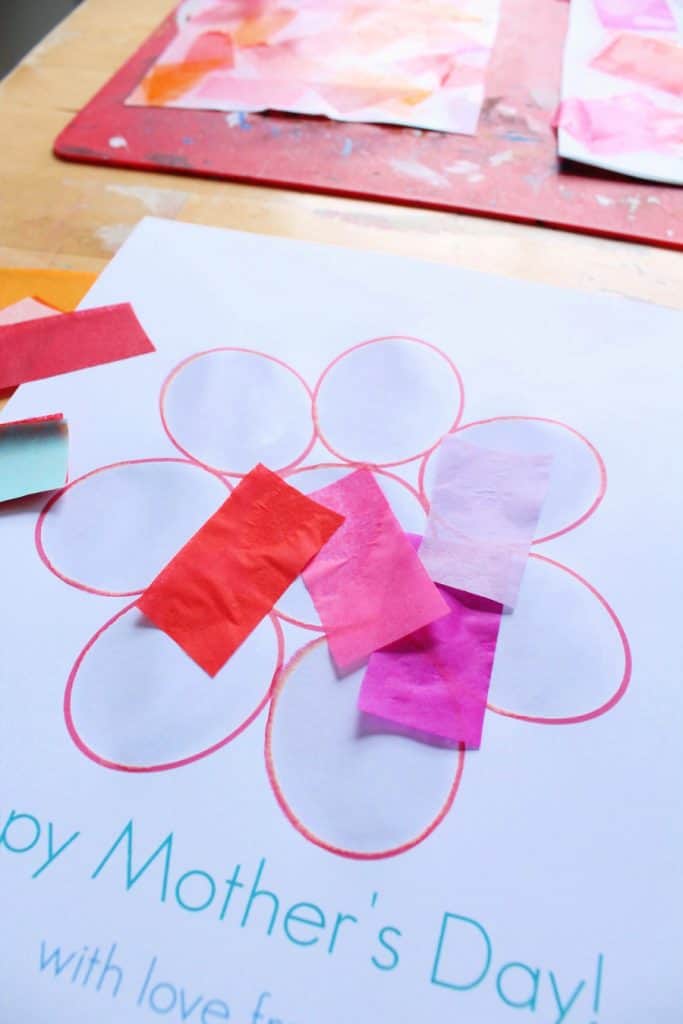 Lay pieces of tissue paper over the flower. Choose your mother's favourite colours.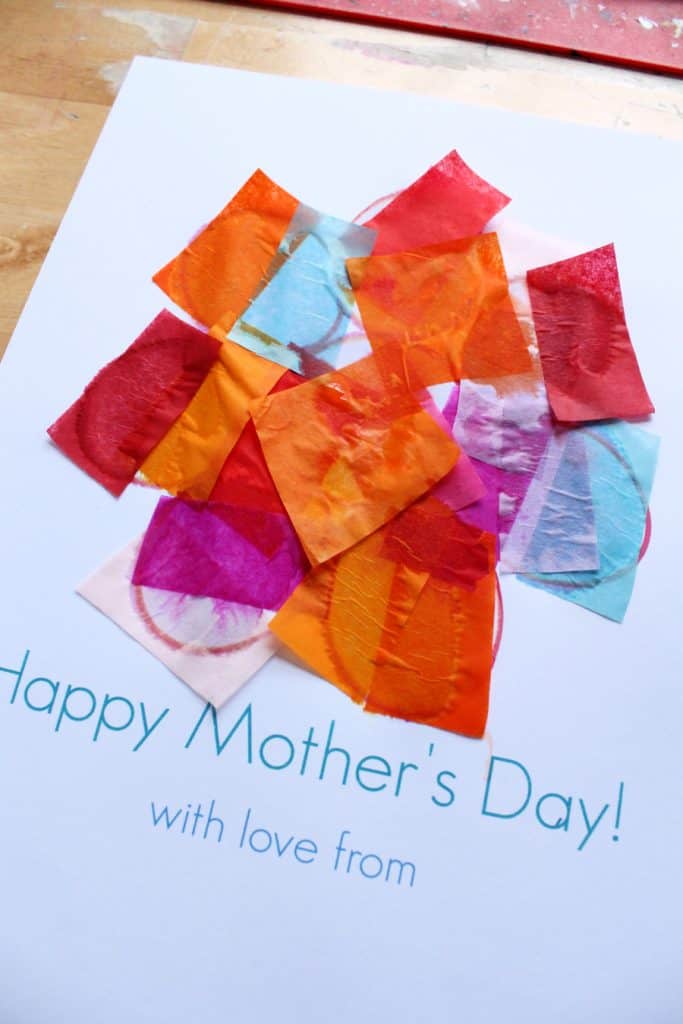 You might like to add a little more water on to the top of the tissue paper but take care to only apply it where the petals are.
Then leave the card on a flat surface to dry.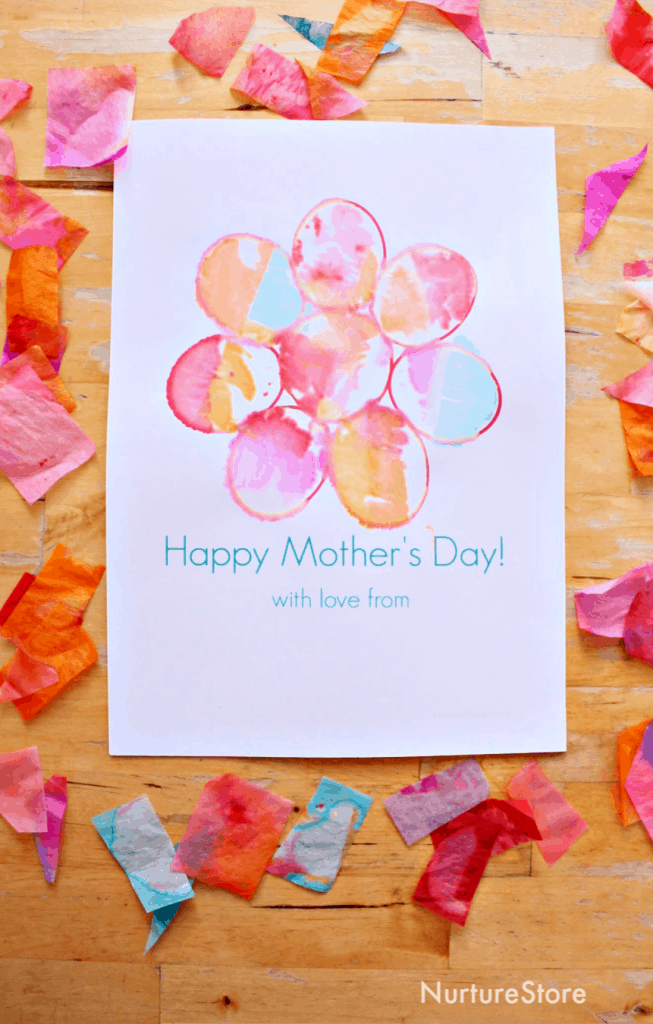 Once dry, carefully peel off the tissue paper pieces to reveal the colour transfer prints below.
Don't forget to sign your name and lots of kisses on the bottom of the card.

How to get our free printables
To download my free printables, you'll need to visit the NurtureStore Printables Library, which is available to all subscribers to my email list, and of course to Play Academy members.
Pop your email address in the form below and you'll get access to all my free printables, lesson plans, activity ideas, weekly newsletter, and a whole lot more!
After subscribing, be sure to check for the confirmation email. After you confirm your email subscription, we'll send you a welcome email which includes instructions for downloading our free printables.
If you're already subscribed to our email newsletter: check your email for the latest edition of the newsletter where you'll find a link to access our free printables library - the link is usually at the bottom of the email.
For help accessing our printables, click here.
---
By subscribing, you consent to our use of your personal data as per our Privacy Policy, which includes agreeing to receiving interest-based email from us.
---