Transform an ordinary jigsaw into a special puzzle just for your baby with this idea for a hide and seek personalised jigsaw puzzle featuring some of your baby's favourite people.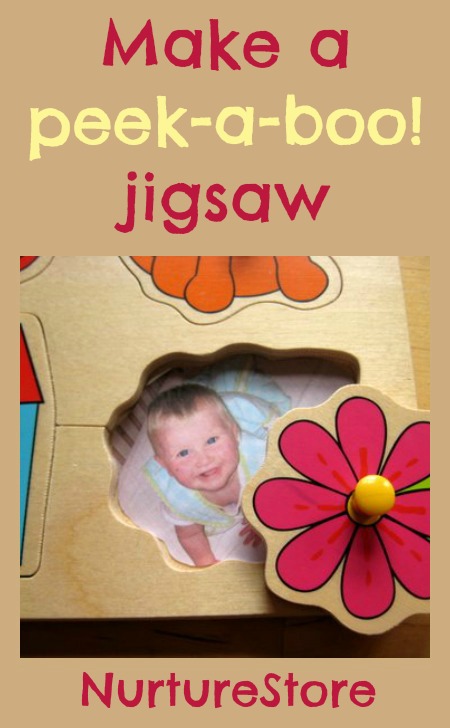 How to make a peek-a-boo jigsaw
Wooden jigsaw puzzles are great for babies:
:: They help your baby develop their pincer grip as they pull out the pieces using the peg handles
:: They develop fine motor skills and hand-eye co-ordination as your baby turns the pieces around and passes them from one hand to the other
:: They're good for learning about size and shape and orientation
:: They give you and your baby lots to chat about as you look at the pictures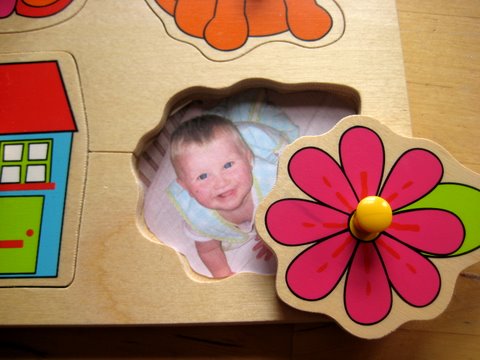 How to make a personalised jigsaw for your baby
To make a jigsaw even more fun try this idea for a personalised jigsaw for your baby:
1. Choose a jigsaw puzzle with large pieces and peg handles.
2. Print out some photographs of your baby's favourite people.
3. Match up each piece of the puzzle with one of your photographs and use the puzzle piece as a template to cut your photographs to the right size.
4. Glue each photograph into one of the holes in the puzzle and you're ready to play hide and seek.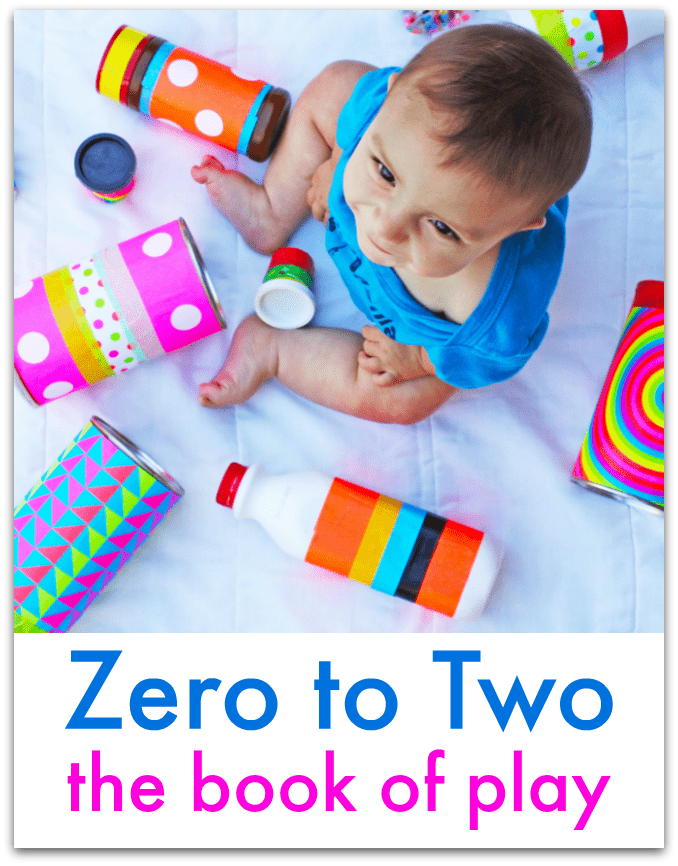 Wonderful ideas for babies and toddlers
The stage from birth to two is such a wonderful time. It's full of so many amazing changes as your baby meets the world; discovers smiles, movement, and chatter; and reveals themself and their true character.
Zero to Two: the book of play will show you how to establish a strong, supportive connection with your baby, and nurture a gentle and confident start in life for them.
So whether you're expecting, a new parent or you work with babies and toddlers, get your guide here.