This paper plate spring wreath is great for toddlers and preschool. It's easy to make and ever so pretty!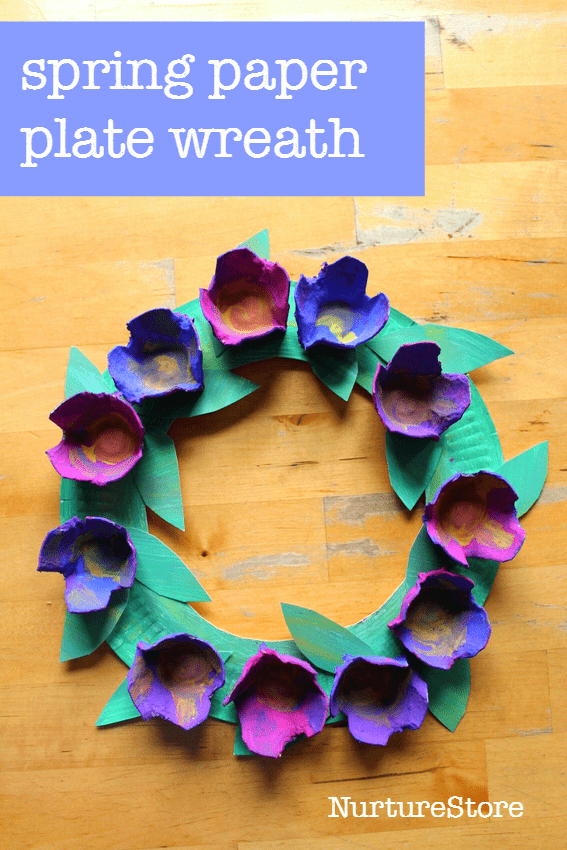 Paper plate spring wreath for preschool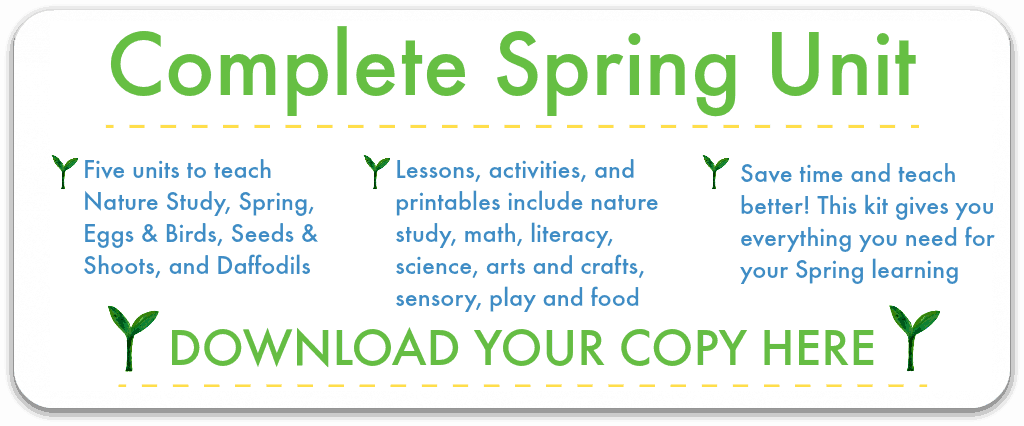 I love using recycled and everyday materials for art and crafts, and this pretty spring wreath is made from an egg carton and a paper plate. It's very simple to make, and invites children to explore paint and mix colours.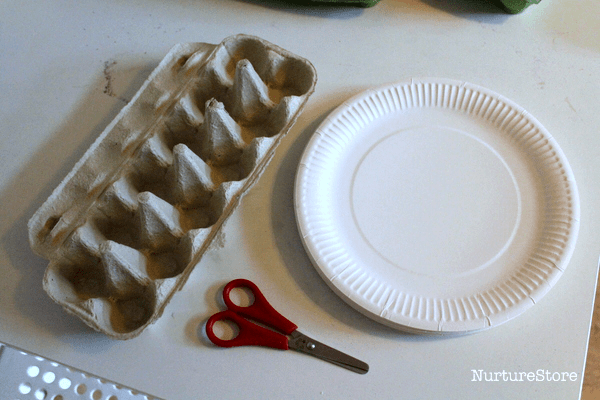 We started off by cutting out some flower shapes from the egg carton. The carton itself suggests a good flower shape, and you don't need to worry about being too neat and precise, so use some child-friendly, round-edge scissors and invite your children to have a go.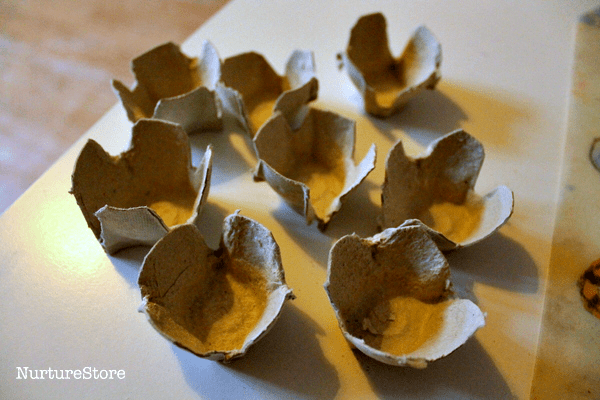 Then we picked some paints out. Giving each child their own paint palette allows them to choose their own shades, and can reduce spills and squabbles when everyone is painting at the same time.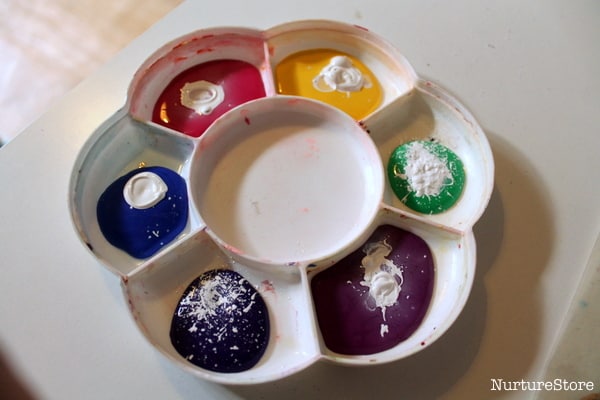 We used our basic water-based craft paints, and added a little drop of white to each, to make pastel shades to fit our spring theme. My daughter loves squirting in the paint!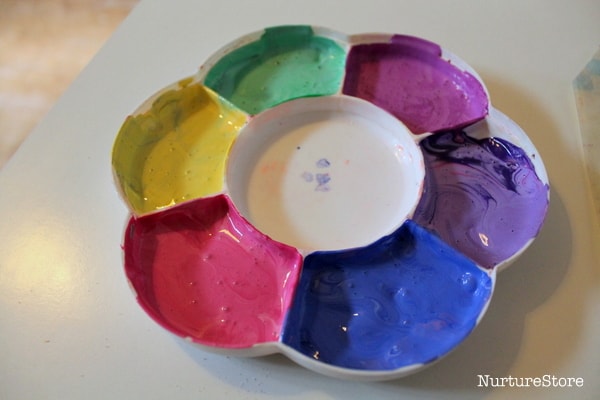 Then it's time to paint. If you don't paint the underside of the flowers, it's less messy and they can sit on the table as you paint the inside and outside. But… you can also hold them in your fingers and enjoy getting messy if you prefer.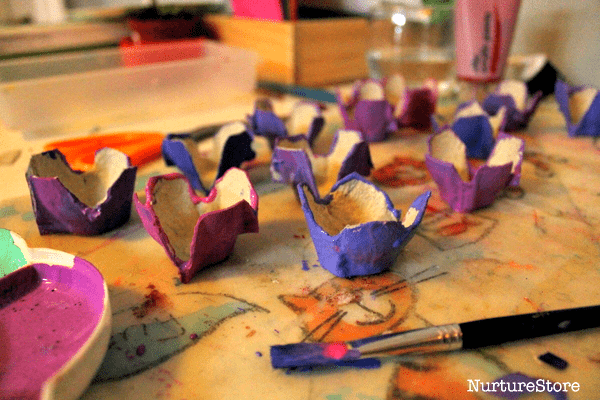 Colour mixing is encouraged! Whether you're using fingers or paint brushes, you can enjoy blending the paints together, layering on the colours, and discovering all the pretty effects you can create with just a few basic shades.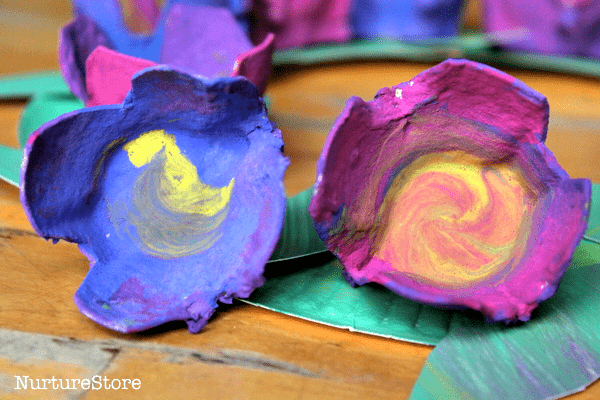 To make the wreath for your flowers to go on, we painted around the edge of a paper plate. Again, you can explore mixing your colours and blend a few shades of green together. We also painted some extra card so we could cut out some leaves.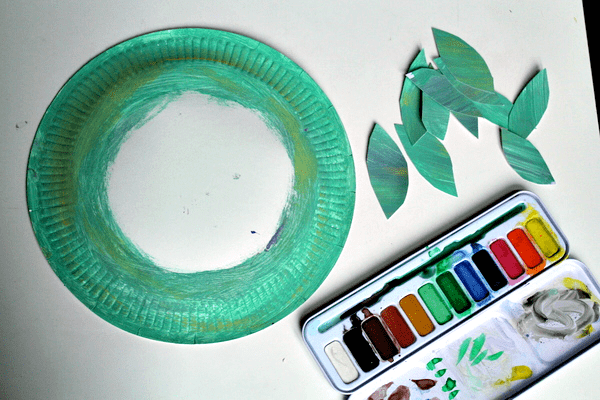 Once everything is dry, you can arrange your flowers and leaves around your paper plate to make your wreath. You can fasten them in place with tape or glue, or even place a split pin in the centre of each flower.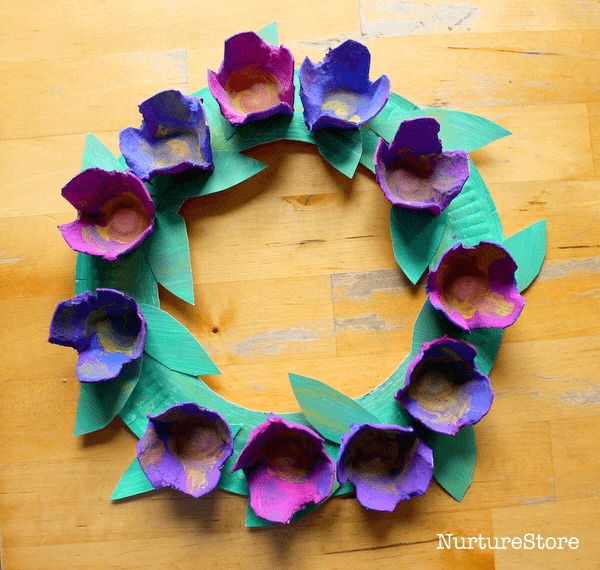 You could work together to make one wreath with a flower from each person; or each child can make their own wreath, picking their own colours and arranging their flowers as they like.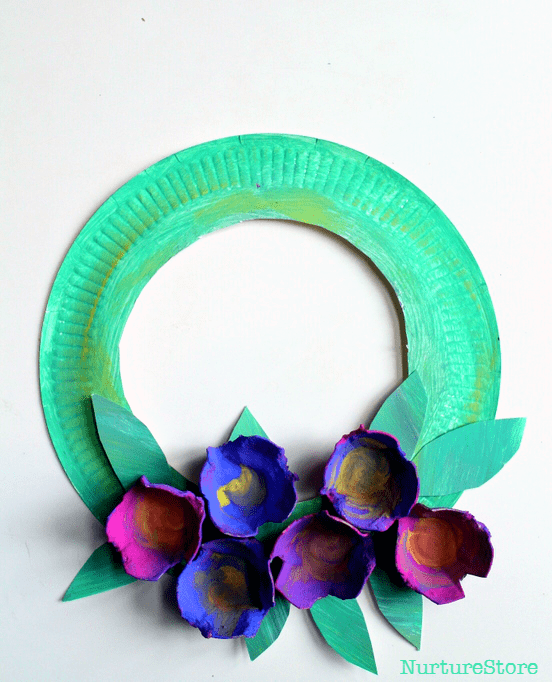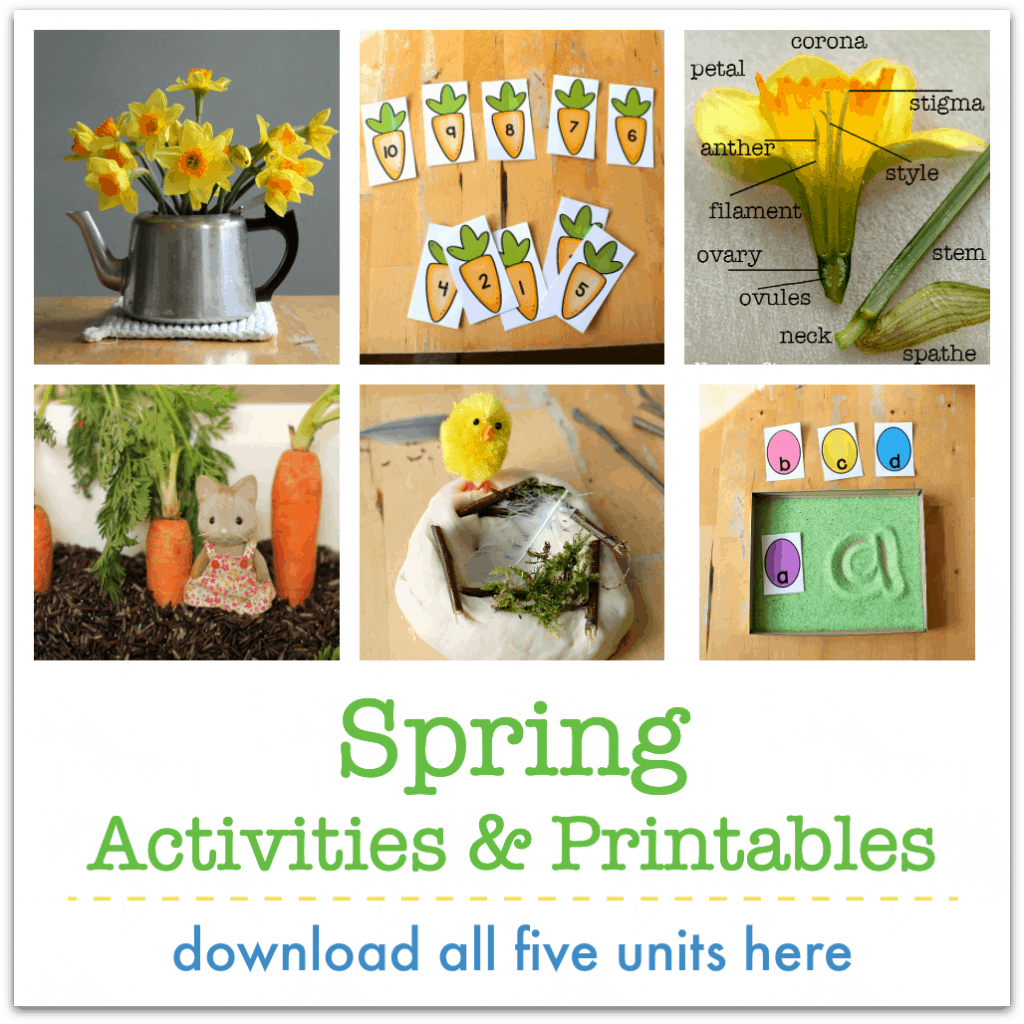 Download all the Spring units and printables
Download our complete Spring lesson plans, activities and printables and your spring teaching will be so easy!
:: five complete units of ebooks and printables for Nature Study, Welcome Spring, Daffodils, Seeds and Shoots, and Eggs and Birds
:: over 50 engaging activities and lesson plans that your children will love
:: over 30 pages of printables that make teaching so easy
:: a balanced programme of math, science, literacy, arts and crafts, nature study, sensory and imaginative play
:: a practical resource that you can start using today, in class or at home
:: weeks worth of learning all planned for you, to take you right through the season
:: created with children aged 4 to 8 in mind
You're going to love this super useful resource!