These ready-made outdoor lesson plans for school save you time and make teaching forest school lessons easy and engaging.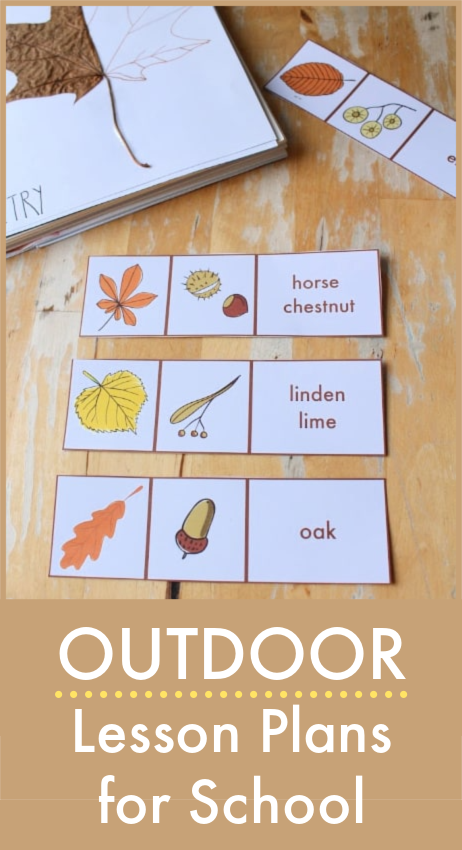 Idea for outdoor lessons
You can easily add a range of outdoor lesson to your provision with these lesson plans. Whether you want to enhance your existing curriculum with the addition of outdoor learning or you are looking to start a forest school, these ideas, from the best-selling book The Forest Classroom will make it easy for you to take your teaching outside.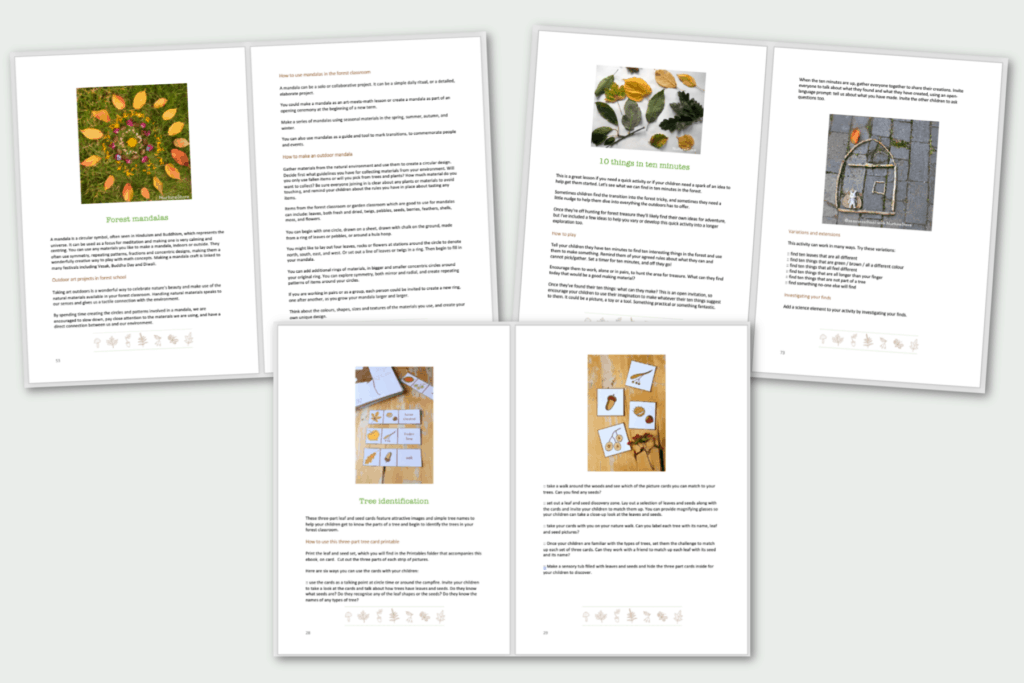 Ready-made forest school lesson plans
Make your forest school teaching easier using our ready-made outdoor lesson plans.
The Forest Classroom: a beginner's guide to forest school will give you the confidence, ideas and practical plans to lead forest school lessons with your children.
Our best-selling guide gives you over 40 lessons plans and 16 practical printable sets that you can use in your forest school setting, school yard/playground, local park or your own backyard to run a forest-school style curriculum.
The lessons are suitable for children aged 4 to 10 and cover a broad range of subjects including nature study, math, literacy, science, arts and crafts, and wellbeing.
See more and get your copy of The Forest Classroom here, for easy, ready-made outdoor lessons you and your children will love.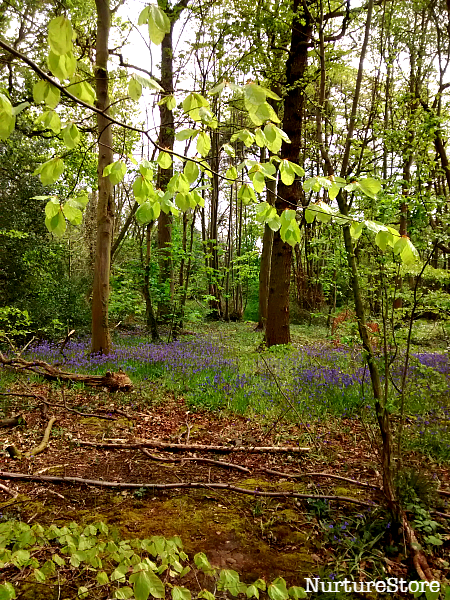 Instant activity :: themed nature walks
The easiest way to get started with outdoor learning is to take your class out on a nature walk. Whether you have a forest area in your grounds, you walk your neighbourhood or you head to your local forest or park, there is always something to learn, whatever the time of year.
A nature walk can take place with very little planning (always do your own risk assessment procedures) on any day and at any time of year.
Don't under-estimate the deep learning, engagement and conversations that can arise from a simple nature walk. Your children can be challenged to look out for something in particular, chat along the way, and perhaps bring back a nature treasure to talk about at circle time, around a campfire if you have one.
The Forest Classroom gives you a range of themed nature walk ideas, that you can use to focus on different senses, times of day/year, and specific plants and animals. You'll also find a printable treasure hunt sheet that is an instant lesson in nature spotting and plant/animal identification that you can use whenever you need a grab-and-go idea.
At the end of your walk, gather together to talk about your journey
:: Each child can present their nature find and say why they picked it
:: You can ask them to recall the route you took, sequencing the things you saw
:: Or ask a round of questions such as: what did we see that was green? tiny? noisy? bigger than a person? soft? rough? moving? hidden? surprising? These are all great questions to get your children thinking, talking, developing their vocabulary, and sharing their opinions.
Take back any questions or areas of interest to research in books and online when you get back to your indoor classroom.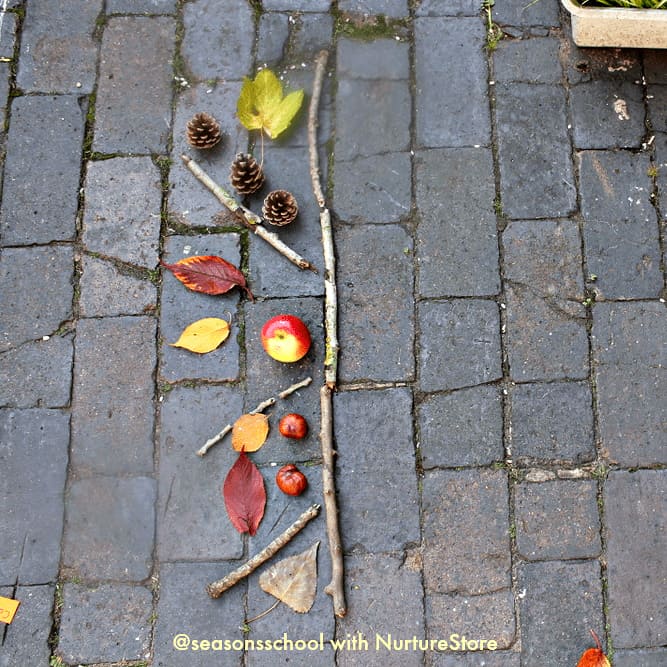 Math activities :: nature symmetry lesson
You can take your core lessons outdoors to enable your children to develop math and literacy skills in a new environment and in more hands-on ways.
Symmetry is one such skill which lends itself very well to being explored in nature. You can set down a stick and have children arrange a pattern of nature finds on one side. Challenge another group to complete the symmetrical picture by completing the other side in an matching pattern.
Leaf symmetry can also be explored: cut a leaf in half and stick one part on to a piece of paper. Can your children draw in the other side to complete they symmetry?
The Forest Classroom gives you a wide range of forest school math activities you can use – including ideas for continuous provision, 'invitations to play' and structured, teacher-led math lessons – covering key skills such as counting, addition and subtraction, size, graphing, estimating, and place value.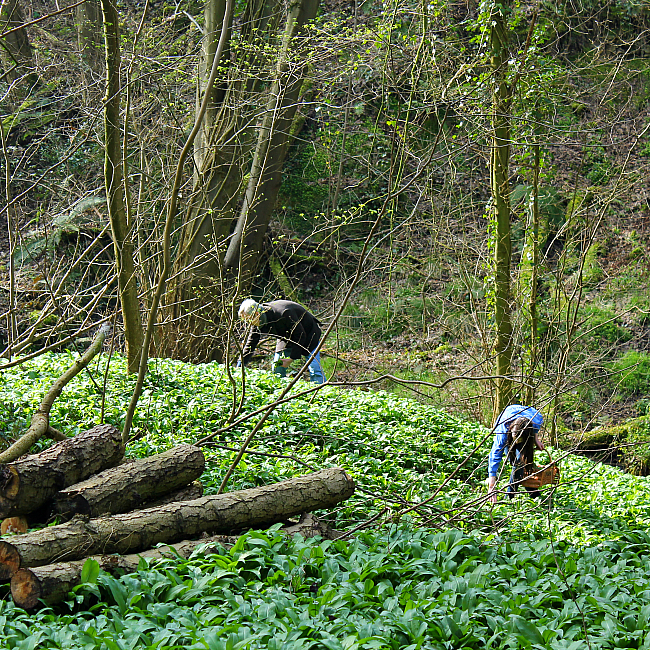 Forest school food activities :: foraging and camp fire recipes
Foraging and campfire cooking are fun activities for forest school. Forest areas can offer something to pick and eat all year round, from wild garlic in the spring to hawthorn berries in the winter, especially ripe after the first frosts. Cooking over a campfire can be as simple as tea and toast or as gourmet as soups, stews and puddings.
The Forest Classroom gives you a different foraging lesson for each season, with printable foraging guides and journal pages for children to complete.
You'll also find a range of different campfire food suggestions and recipes to enjoy, however simple or adventurous you want to be.
Sharing food and community around a campfire is one of the really special aspects of learning outdoors.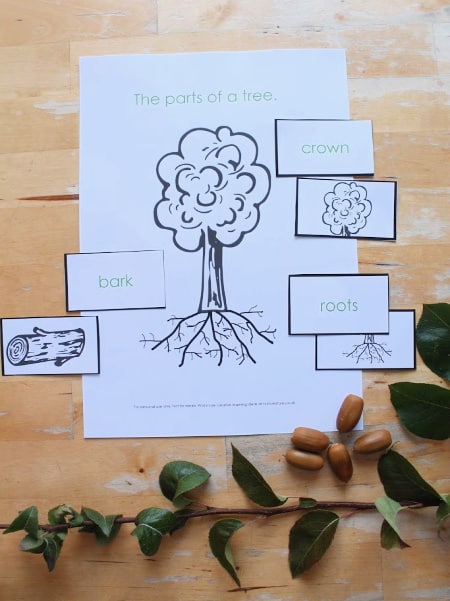 Structured forest school lessons :: parts of a tree printables
The Forest Classroom also gives you a range of ready-made lesson plans that you can use for more structured learning. In addition to guides on how to structure, open and close your outdoor learning time, you'll receive ready-made lesson plans, along with bonus printables, to make it easy for you to teach:
:: the parts of a tree
:: tree, leaf and seed idenification
:: all about clouds
:: forest food chains and food webs
:: nature colour wheels
:: storytelling activities
:: and a range of outdoor nature arts and crafts
The Forest Classroom :: download your ready-made forest school lesson plans
Have you got your copy of The Forest Classroom yet? It is the perfect beginner's guide to running a successful forest school. Download your forest school guide here.
A forest classroom is a place of adventure, discovery, and imagination. It can also be a wonderful place to learn about math and science, explore art and crafts, and develop language and social skills.
The Forest Classroom is a practical guide which will show you how to engage your children in fun and educational forest-school activities.
These ready-made forest school lesson plans are suitable for forest school leaders, teachers, childcarers and parents with children aged 4 to 10, to learn in a forest, school nature area, local park or your own backyard.
Get your copy of The Forest Classroom here and you'll be ready to head straight outdoors and enjoy teaching, using our ready-made lesson plans.