Inspired by sightings of the Aurora Borealis in the UK last week, here's an idea for a technique you can use to make Northern Lights art for kids.


<<< click here to JOIN THE free FIVE DAY ART ADVENTURE >>>


Northern lights art for kids
Wax crayons combined with water colours makes a great art technique to create a stary night picture and it's what we adapted to create our Aurora Boralis pictures.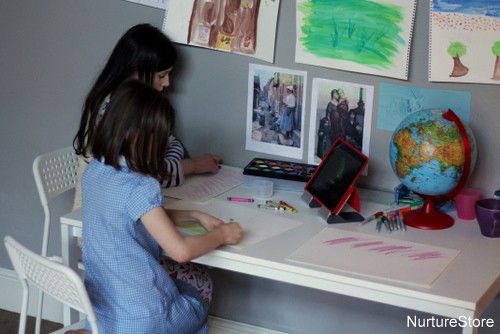 What are the Northern Lights?
Firstly, we did some research to find out what the Northern Lights actually are. The children described them as a party in the sky –  where particles from the sun get the Earth's gases all giddy and make them start to glow!
For some more scientific details we used this BBC Science explanation of the Northern Lights
The children watched this Northern Lights video on repeat as they drew and it was a great inspiration for their art. They thought the music matched the dancing lights really well – and did some dancing of their own!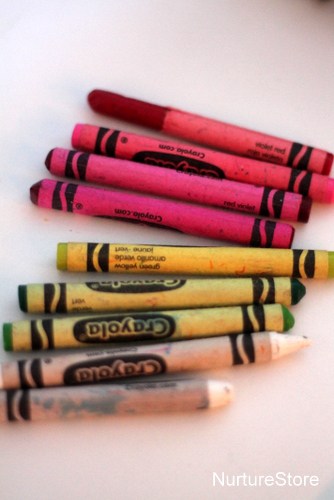 We used this Wiki guide to aurora to learn about the different colours of lights in different parts of the sky – and selected our wax crayons to match: red for glowing oxygen high in the sky, green for lower down.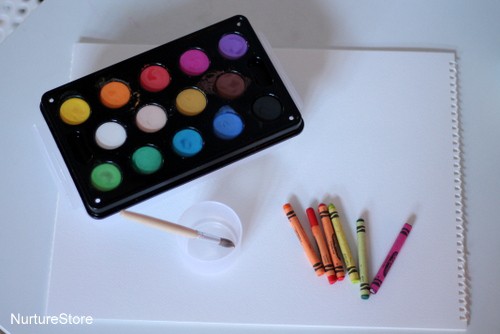 To create our northern lights art we used watercolour paper. We began by drawing our lights across the page in coloured wax crayons. We used dots of white wax crayon to add in little stars.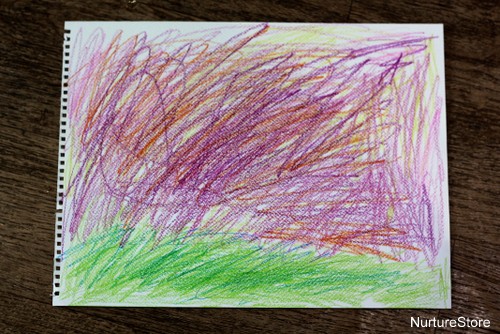 Then, using a black watercolour paint, we washed right over the page.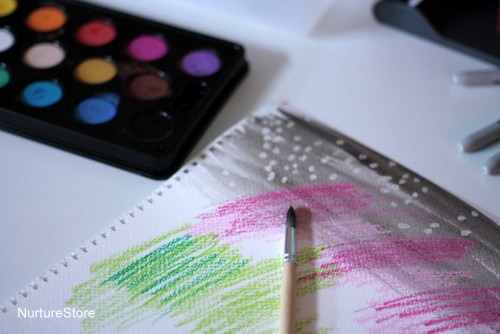 The wax crayon markings resist the water colour, giving the effect of the dark night sky with the aurora borealis dancing across it.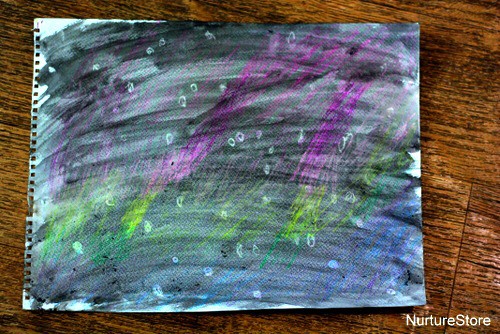 To create a foreground and show the scale of the lights, you can cut out a landscape from black or snowy white card.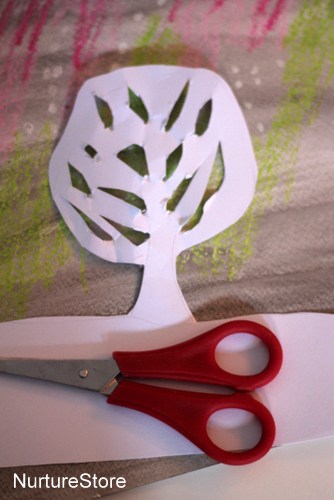 We kept our design simple, but you might add a forest or houses. You can glue it along the bottom of your watercolour paper to finish your northern lights art.


Five Day Art Adventure – free art classes for your child!
Join my free Five Day Art Adventure and you will receive:
:: five art project guides you can use at home or in class, with children of all ages. Our focus is on fun art explorations that use simple materials – everyone can join in!
The Art Adventure is free to join, delivered via email, and you can join in at any time.
To join the Art Adventure, pop your email address in the box below and I'll send you your free Five Day Art Adventure resources. It's as easy as that!
---
* Your data is safe with us. Learn how we hold, use and protect it.
---