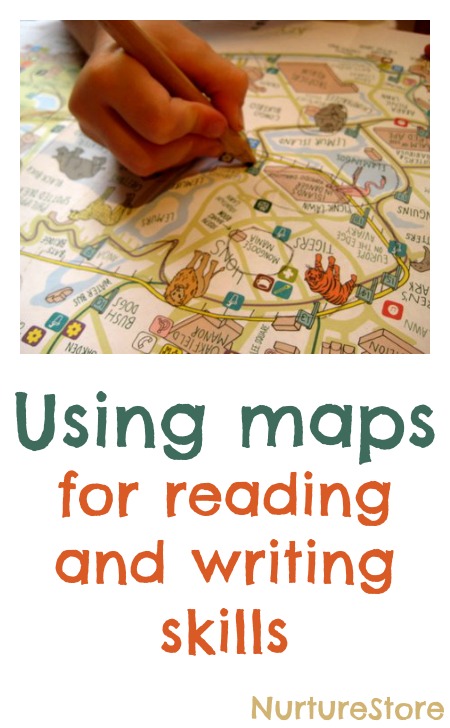 Using maps for storytelling and reading activities
Here are five ways you can use maps for storytelling, language skills and reading activities.
1. Giving a map to the children and following your route as you go is a great lesson in geography. Look out for landmarks, talk about left and right and the points of the compass. What words can they spot on the map to match up with what they see on their journey?
2. When you return home, use the maps to talk over your journey – sequencing the things you saw, seeing if you can remember them all. Talk about what you liked the best, what was most interesting, what was hard to find, what was the oldest thing you saw, what was the tallest: lots of chatting, boosting communication and vocabulary.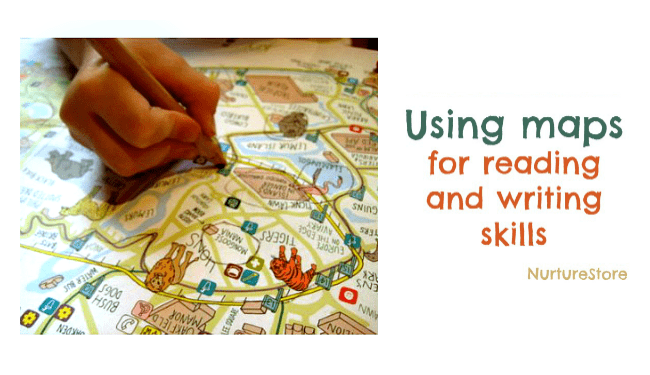 3. Use your finger or a pencil to trace your route along the map – co-ordinating your hand and eye as you move along, and practising early writing skills.
4. Use the map to play i-spy, taking it in turns to give clues and find the answer.
5. Draw a map of your own: re-creating your journey or making one up using your imagination. You could turn this into a photography project and make your own street map.

Make Your Make : 30 projects that promote a love of writing, self-confidence and compassion
Help your child to make their mark with these wonderful projects that help develop a love of writing, creative storytelling, self-confidence and compassion – along with six sets of bonus printables.