Following on from our owl mask, add in these easy, no sew, owl wings and you have a beautiful, child-made owl costume.  Here are two ways to make the wings.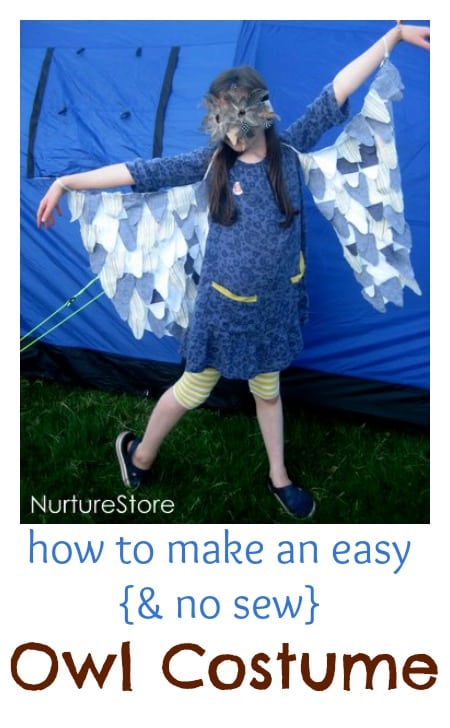 How to make an easy no sew owl costume
I try to make sure all the ideas I share with you here are things anyone could try with their children. We love simple, do-able activities, especially using recycled materials and a dash of kids' creativity. So, when it comes to making an owl costume, we like to keep things simple too. Here are two ideas – both which can be no-sew – that children can use to make their own costume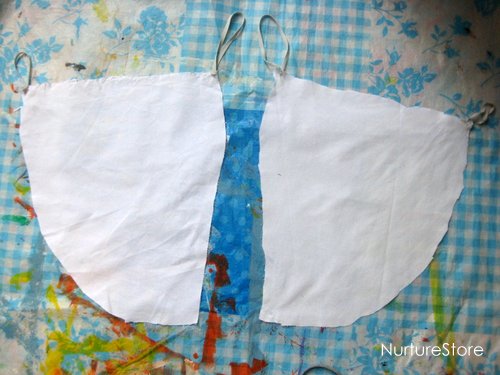 To make our wings,  my girls cut out two wing shapes each from an old white bedsheet. They used some elastic to make two loops on each wing – one at the wrist and one at the shoulder. This makes the costumes really easy to put on and take off. We stitched the elastic on, but you could just as well fasten them in place with a safety pin.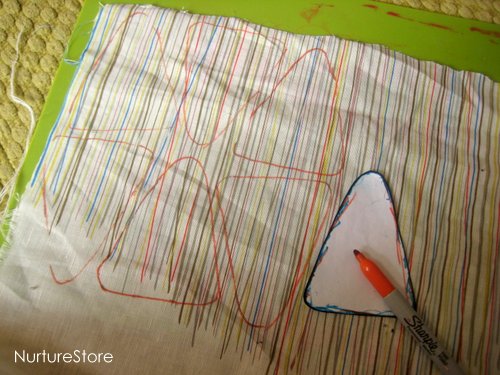 Big sister decided to add lots of fabric feathers to her wings. She made a feather template and drew round it lots and lots of times on a scrap piece of curtain fabric and an old table cloth.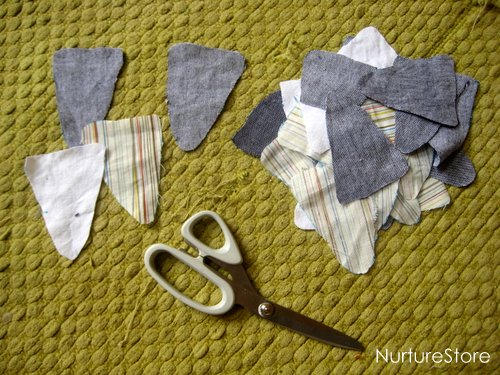 She cut them out, with a little help from mum…
And pinned them onto her wings in a mix-and-match colour scheme. Then she sewed right along each line with a white cotton thread, using a simple running stitch. For a no sew version, you could stick each feather down with fabric glue.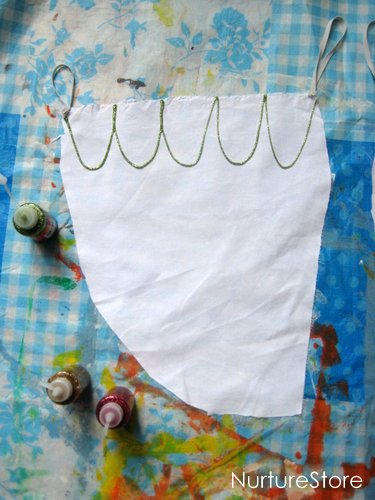 Little sister spied some glitter glue on on the craft shelf! She used it to draw loops of feathers across her wings.
She chose a repeating pattern of colours, and loved how the glitter glue gave a raised pattern across the fabric.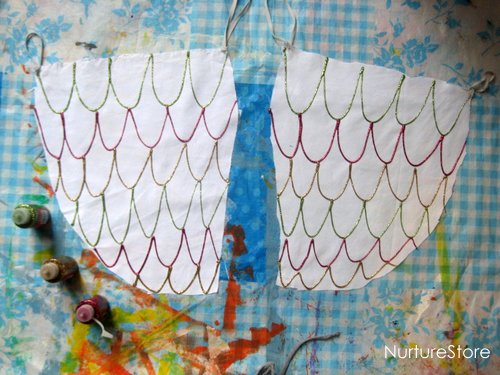 We left the wings flat over night to dry, and then they were ready to take flight!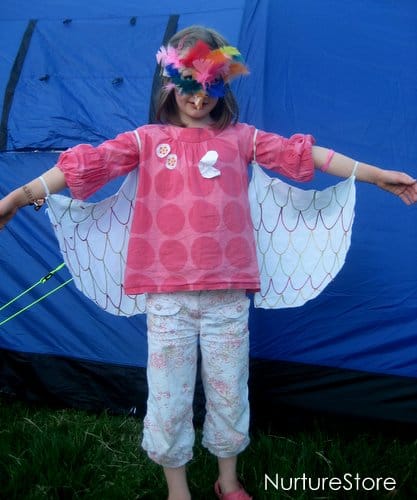 Two versions of easy to make, no-sew wings, just right for each child. Add in our homemade owl masks are we were ready to join the parade!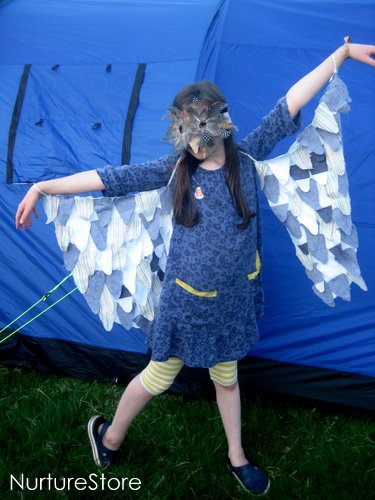 Want more happy handmade crafts?
Our Happy Handmade resource is bursting with colourful and imaginative crafts and DIY toys that are designed to add even more colour and creativity to your home. With easy-to-follow tutorials and free patterns and printables, you can read, make, and start playing today! See more of Happy Handmade here.