It's turning into owl week here at NurtureStore! So far we've had owl masks and a no-sew owl costume, today we have owl bunting.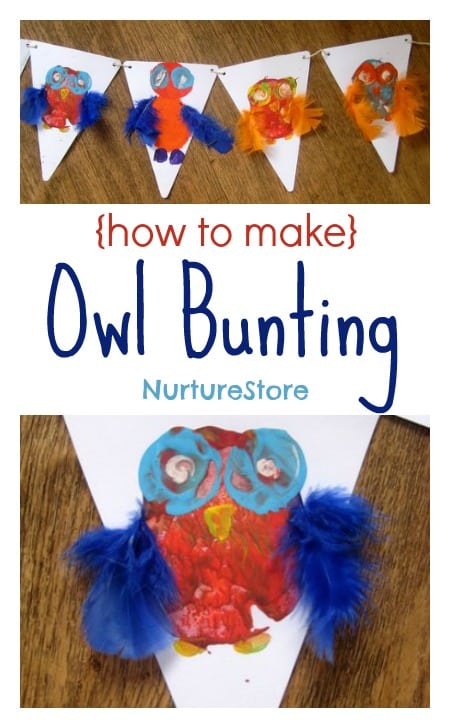 How to make owl bunting
We can't get enough of bunting in our house! Bedrooms, kitchen, playroom, garden… all have their own variety. Today we're making owl bunting.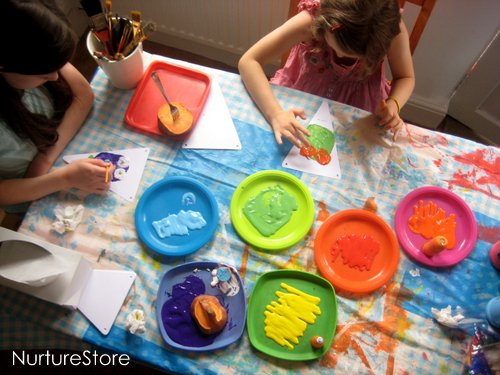 We thought we'd try some stamping, and it turns out sweet potatoes make great owl shapes. You can either stick a fork in a slice, or use a knife to cut out a handle – both make it much easier for children to hold the potatoes to print with. Then I set out some plates of paint and the children started creating.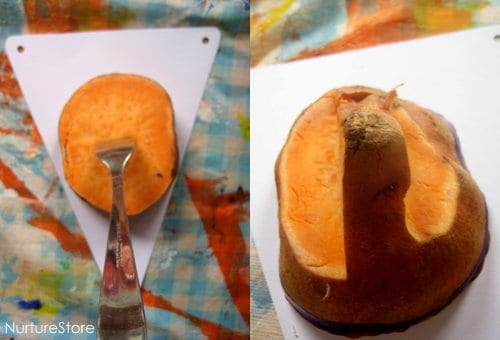 We used a set of plain bunting I found in a kit at HobbyCraft, but of course you could cut out a set of triangles from any paper or card.  We use the sweet potatoes for the owls' body and carrots for big eyes.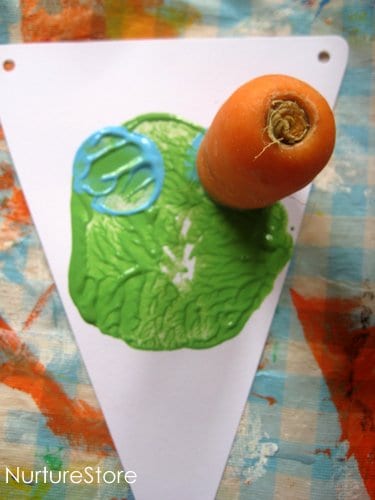 And we used fingers and paint brushes to add beaks, feet and the centre of the eyes.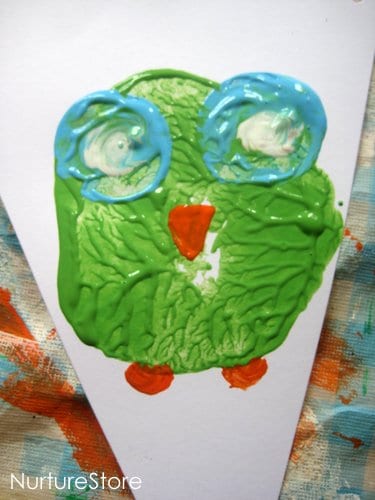 I love the mixture of colours the children used – the more of a contrast the better – and the thick squelch of the paint adds great texture. You can try and keep the differently coloured paints separate as the children print (good luck!) but I think the mixtures look even better.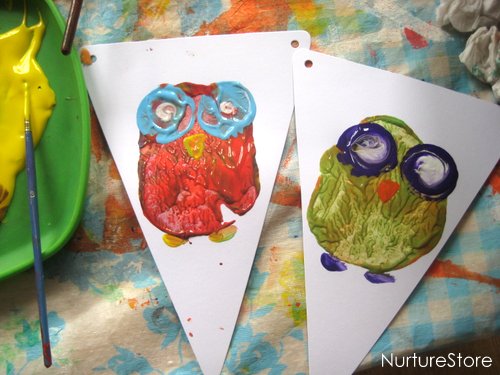 Add a pair of feathers – with glue, staples or double-sided sticky tape – and you've made a gorgeous owl. Twit twoo!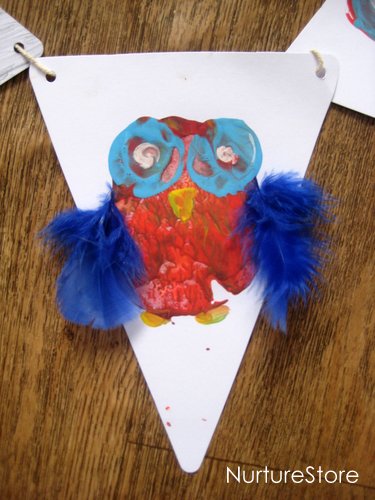 And the great things about bunting is, you can make more and more and more lovely owls and stretch your bunting right round your room! And each owl can be completely different, just like the artist that made it.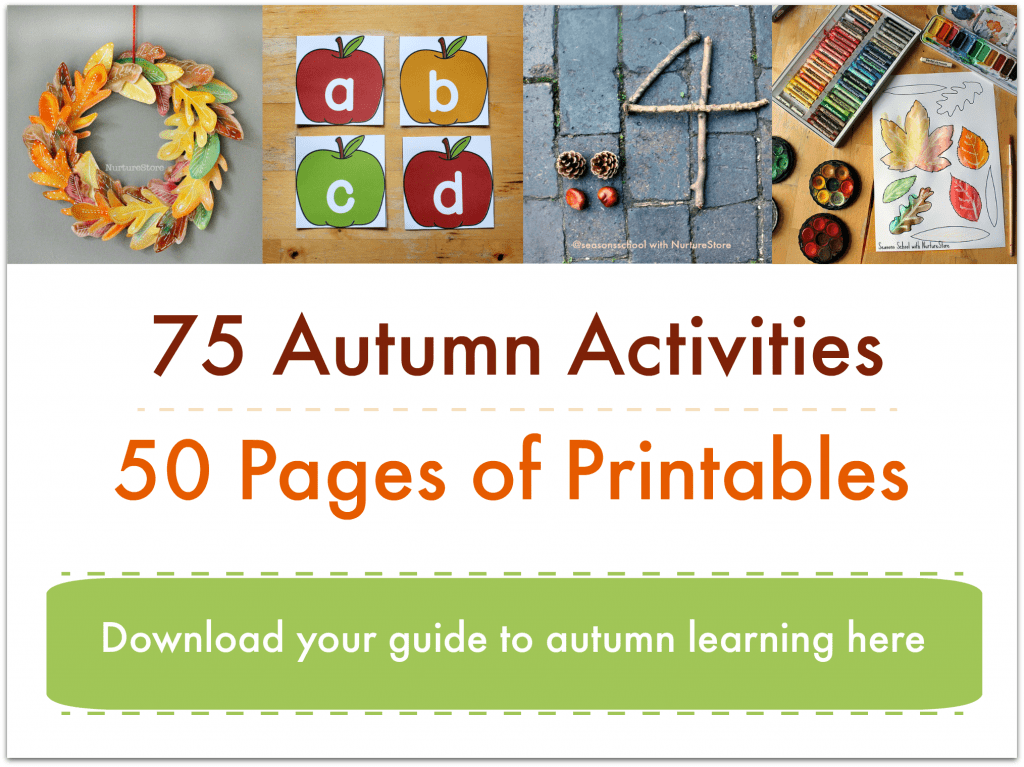 Everything you need for autumn learning, all in one place 
:: over 75 engaging activities and lesson plans that your children will love
:: 50 pages of printables that make teaching so easy
:: weeks worth of learning all planned for you, to take you right through the season
CLICK HERE TO DOWNLOAD YOUR AUTUMN PRINTABLES NOW!