The girls hatched a plan as our holiday in Anglesey approached. They wanted to make a sailing boat they could sail in the rock pools on the beach. B's been reading Why The Whales Came by Michael Morpurgo and really wanted to make a sailing boat herself – a wooden one, which would really float. So we did!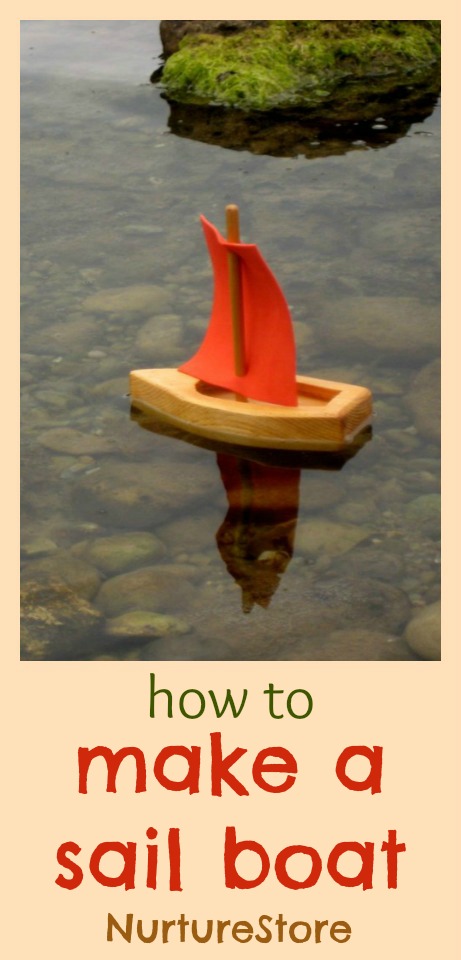 How to make a sailing boat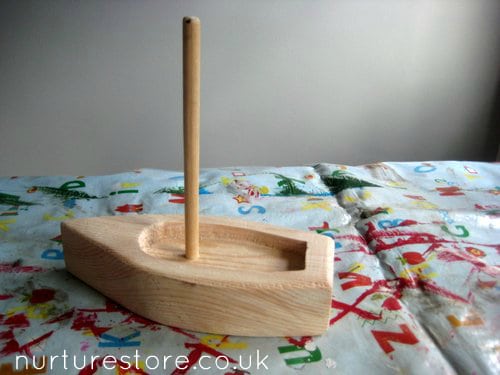 The girls are blessed with a grandfather who happens to be a master joiner and he made them each a simple wooden boat, which he delivered, along with sandpaper, varnish and a paint brush, for the girls to finish off themselves. (You can find some alternative ideas for child-made boats at the end of this post, if you don't happen to have a joiner in your family!)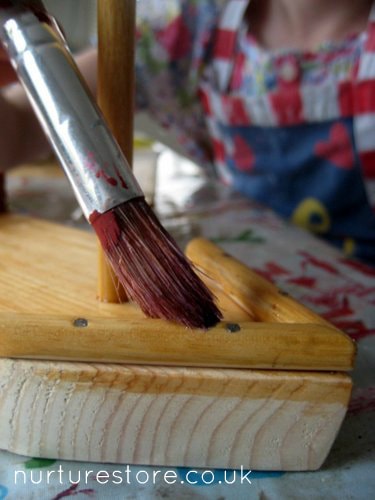 They really enjoyed 'using real tools' to sand and varnish their boats. They'd planned to make fabric sails but we ran out of time before our holiday so B came up with the idea of using sheets of foam as a quick fix. She cut the foam sheets to size, made two holes with a hole punch and threaded the sail onto the mast. Perfect!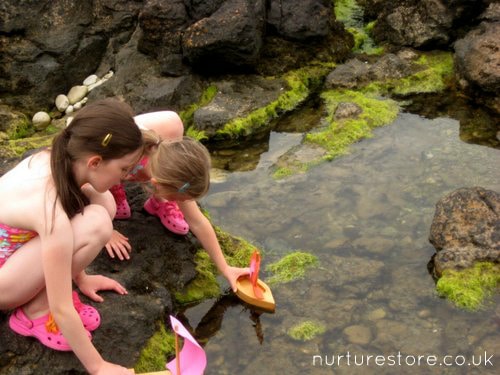 The rock pools on the beach on Anglesey were just right for the sailing boats. Surrounded by large, flat rocks they were easy for the girls to explore, with pools big enough for a voyage, but small enough so any marooned boats could be easily rescued. And the breeze blowing in from the sea was just enough to catch the foam sails and send the boats across the water.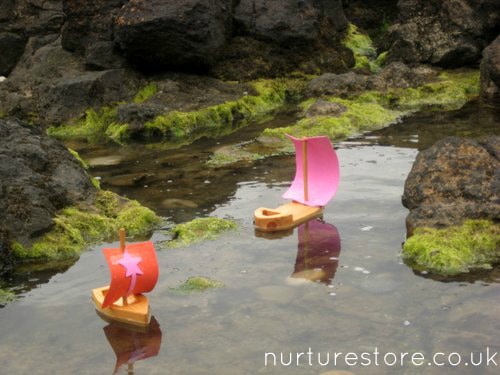 Such a wonderful way to enjoy some time playing outdoors!
More ways to make a sailing boat
If you'd like to try and make a sailing boat with your children and would like an alternative to the wooden ones, come and take a look at our junk model boats, which are also great for sailing on water, or for pretend play where your children can sit inside their boats, take a look at our our cardboard box version.