Combining junk modeling and a simple STEM engineering project for children, here's how to build a toy boat.

The sun is shining, the paddling pool is ready and we have a group of children, with a mix of ages, all with their own idea of how to make a toy boat.
The materials we had on offer included tinfoil pie dishes, plastic bowls, drinking straws and the contents of our making box.
The basic principle we used to make our masts was to use sticky tape to fasten a bendy drinking straw to the inside base of each vessel – then each child came up with their own design of how they wanted to make a toy boat.
Some used a hole punch and wrapping paper to create a sail.
One added a dingy to follow behind their boat.
One used tinfoil to create a life boat.
One added rigging and a crow's nest.
One made a galleon with three masts (and a little blutac to balance the ship).
All the toy boats were different and all proved sea worthy.
Some were great at racing.
And together our toy boats made a fine flotilla for play on a sunny day.
This was a great activity for a hot day as the building took place inside in the shade and then we went outside to go sailing once the mid-day heat had passed. Everyone joined in a group activity and all the boat's turned out to be so different – bring each child's ideas to life.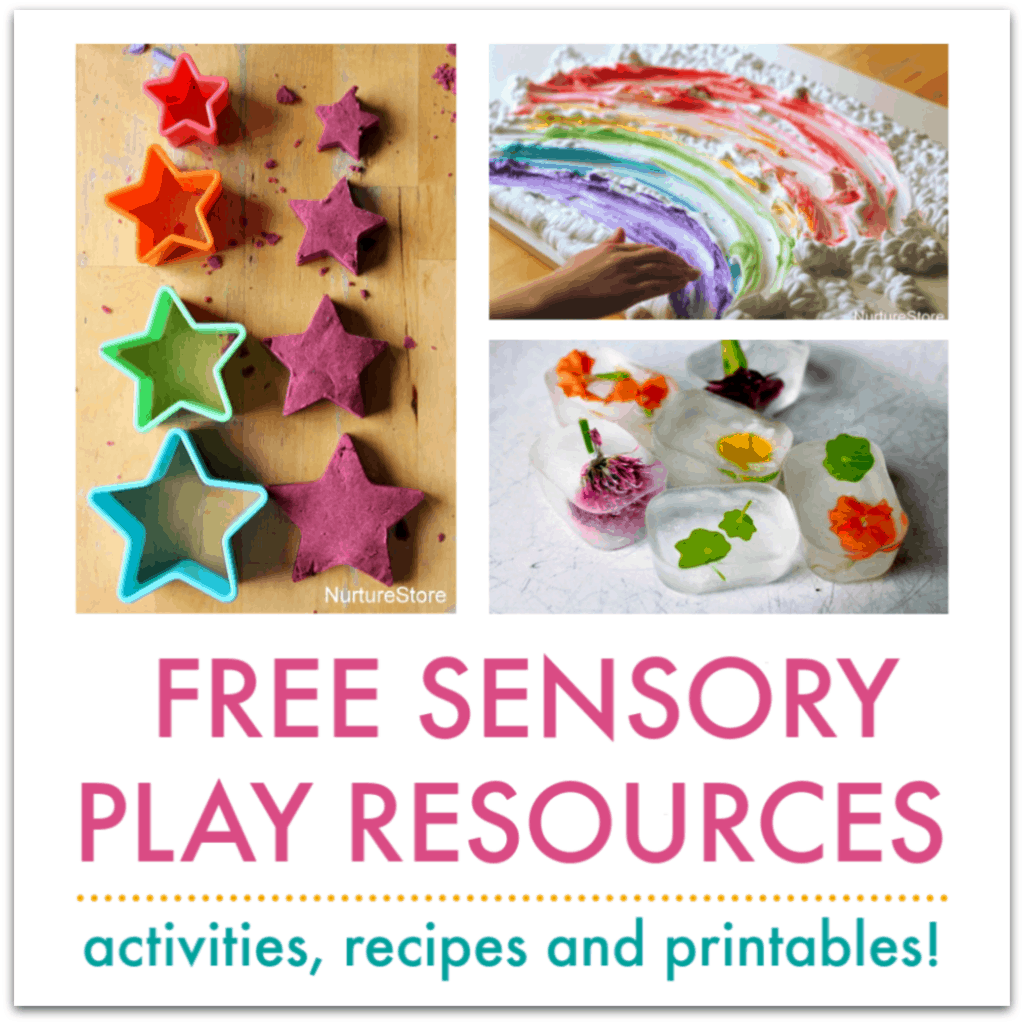 GET FREE SENSORY PLAY RESOURCES
Sign up for my weekly Super Sensory email and your teaching fairy godmother - that's me! - will send you free sensory play activities.
You'll get:
sensory play activity ideas to match all the festivals and themes of the year
fun recipes so you can make your own sensory play materials
free printables to add math, literacy and lots of creativity to your sensory play activities
To get all the free sensory resources, sign up in the box below.
---
By subscribing, you consent to our use of your personal data as per our Privacy Policy, which includes agreeing to receiving interest-based email from us.
---