My daughter is interested in learning how to read so I'm always looking for ways to add words in to our play. She enjoys reading books, but she's still at the stage where that can feel like hard work sometimes. Adding words into our play gives her lots of opportunities to practice reading but it feels much more like fun than a lesson. Here's a very simple but effective way to add in some reading to a story telling and art play time :: we're using speech bubbles!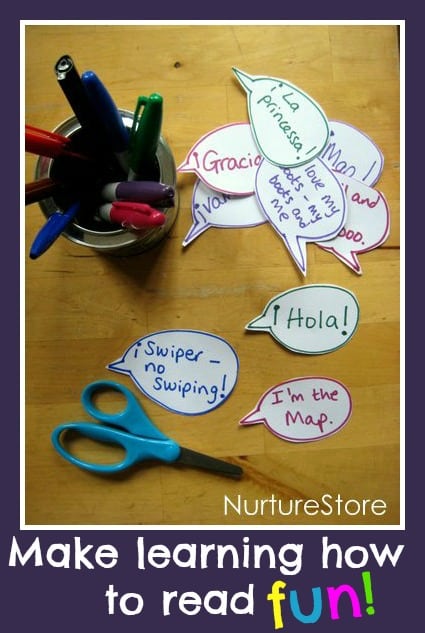 Learning how to read with speech bubbles
A new magazine is a big treat! Even better if it features your favourite cartoon characters. L loves to cut out lots of pictures when she's finished her magazine and use them to act out her own stories.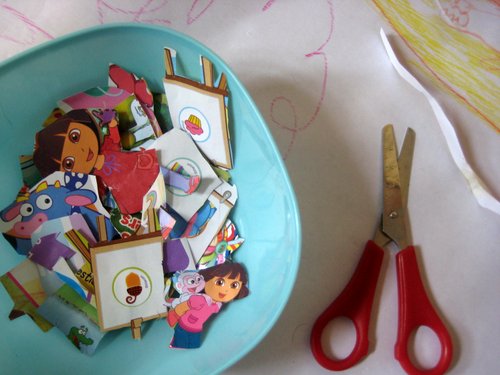 I set out a big  roll of paper for her to use as her story board. So nice to have all that space to draw and draw!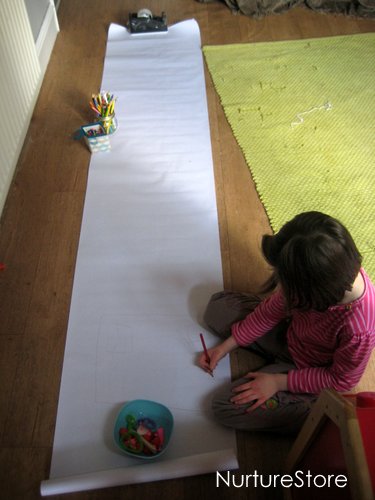 Add in a pot of crayons and she can draw the scenes from her stories and make up some characters of her own.
While she was doing her drawing – chatting and telling the story out loud all the time – I prepared some speech bubbles. A piece of card, a marker pen and scissors is all you need. If you listen in to your child's story you can make some speech bubbles that match the language they are using. If they're using familiar characters or a traditional story you can include phrases they will recognise and know well. You could also include common phrases used in conversations or things that will move the story along :: hello, goodbye, what shall we do next?, let's go this way, look out!, help me!…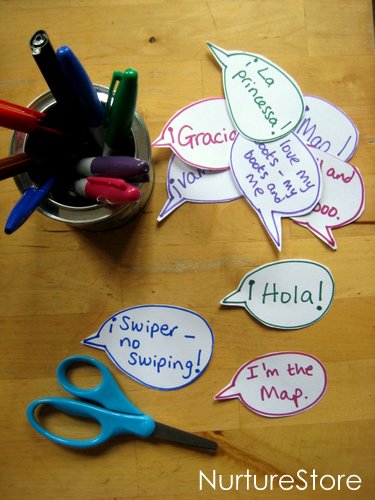 I set down a little pot of speech bubbles – which got big smiles from my story teller when she spotted some fun phrases! – and let her add them in to her pictures. Little and often can work really well when you're learning how to read, and these speech bubbles compliment the play, give a little burst of reading, without stopping the flow of the play.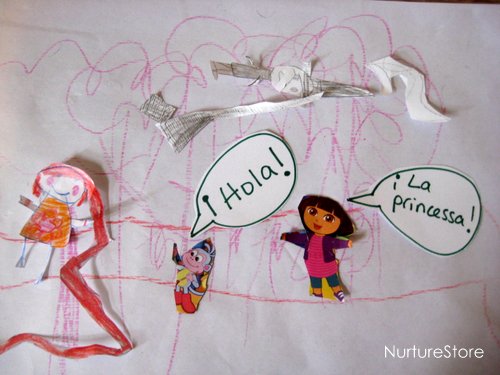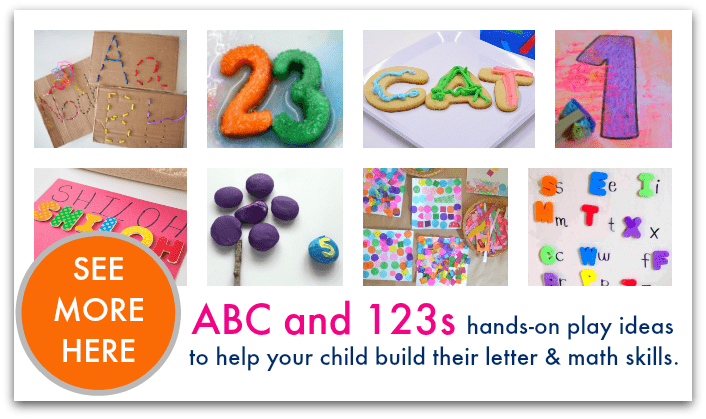 ABCs and 123s : fun learning activities for letters and math
All our favourite literacy  activities, all in one place :: download our ABCs and 123s guide here.