For a great process art activity with children, let's explore how to use chalks.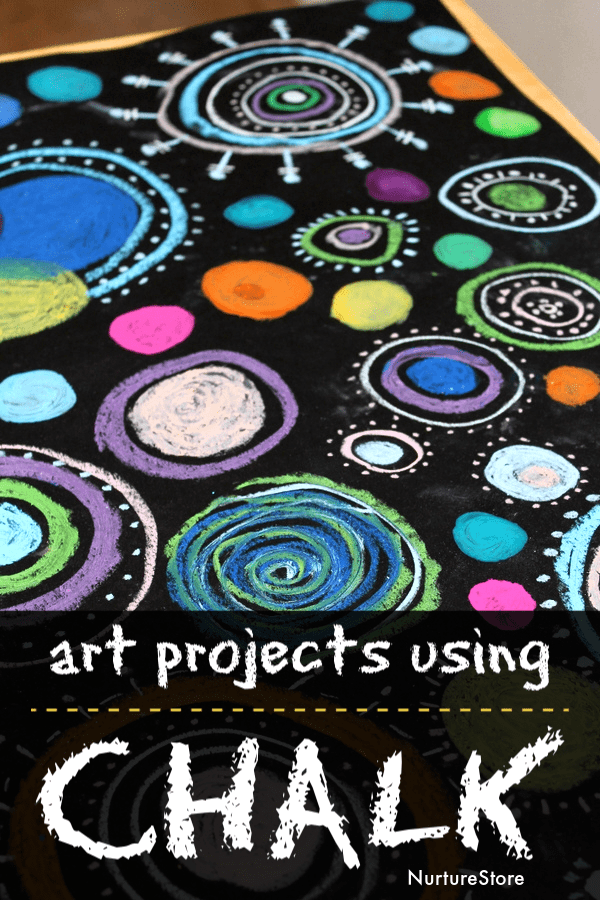 How to use chalk art projects for kids
Chalk has a very different feel to it compared with pens and pencils. It glides across the paper or card with a different sensation, and the marks created are more ephemeral.
Let's explore the patterns and shapes we can create with chalk.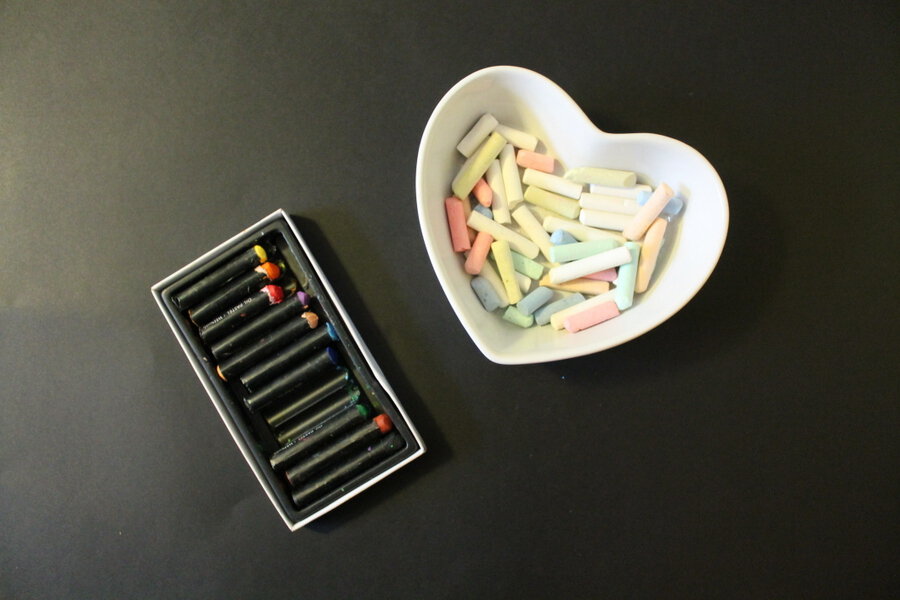 Materials needed
:: black paper or card
:: chalks – white and / or coloured
:: water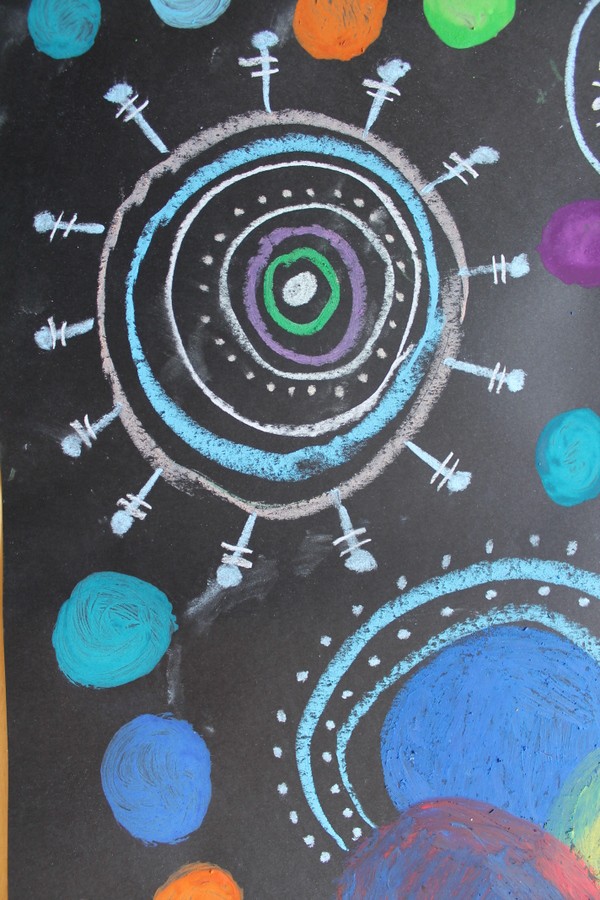 Exploring chalk
We very often begin drawing on a white piece of paper but here we can provide our children with a contrast by starting out with black paper or card.
Decide whether you want to limit your mark making to white chalk or whether you will use coloured chalk too.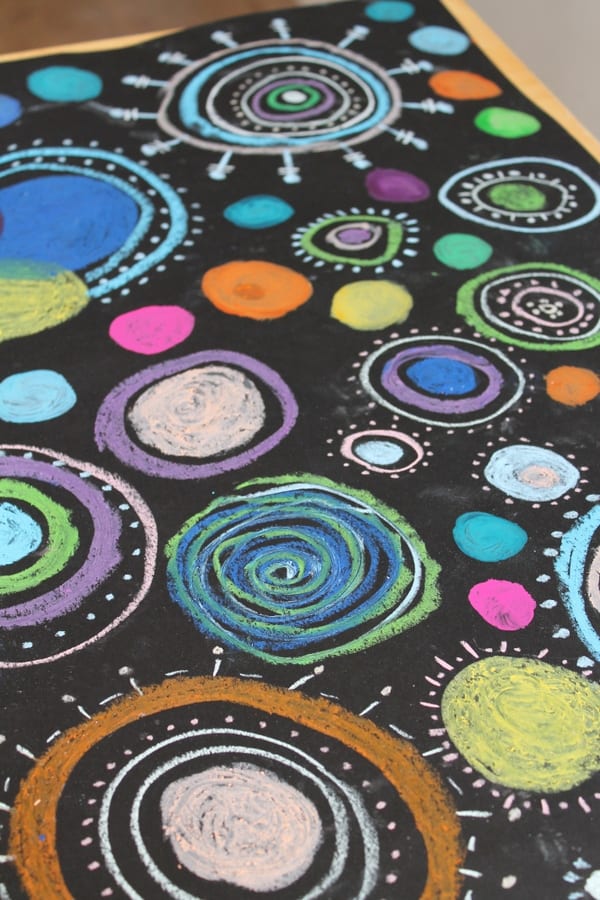 Art effects using chalk
Try out the chalks and see what patterns and designs you can create. How does the chalk feel in your hand? How does it feel when you draw on the card?
Try blending colours together, and experiment with light strokes and heavy strokes.
Rub the chalk with your fingers after you have drawn on the paper.
Dip the chalk into water and then try drawing with it. How does this change the effect?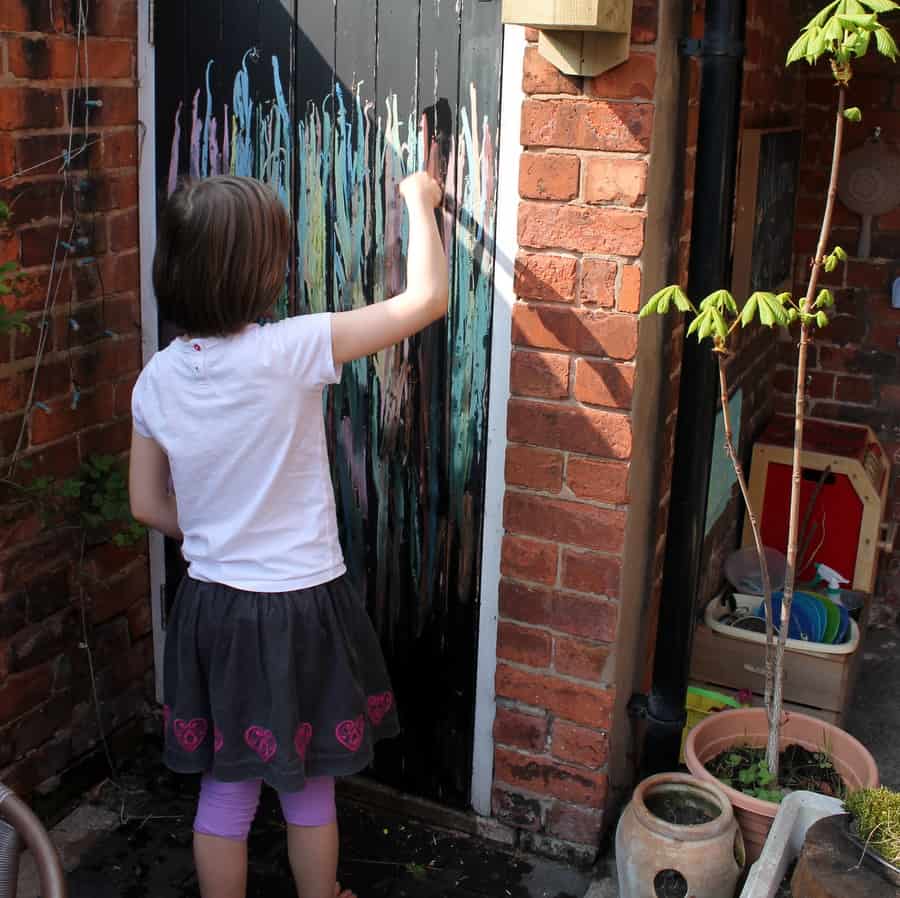 Chalk variations to try
Chalk is a great art materials to take outdoors. You can keep a pot of chalk in your garden classroom for mark making on the yard floor, door and fences.
You could paint an outdoor surface, such as a shed door, with chalkboard paint to give your children a permanent outdoor chalkboard to draw on.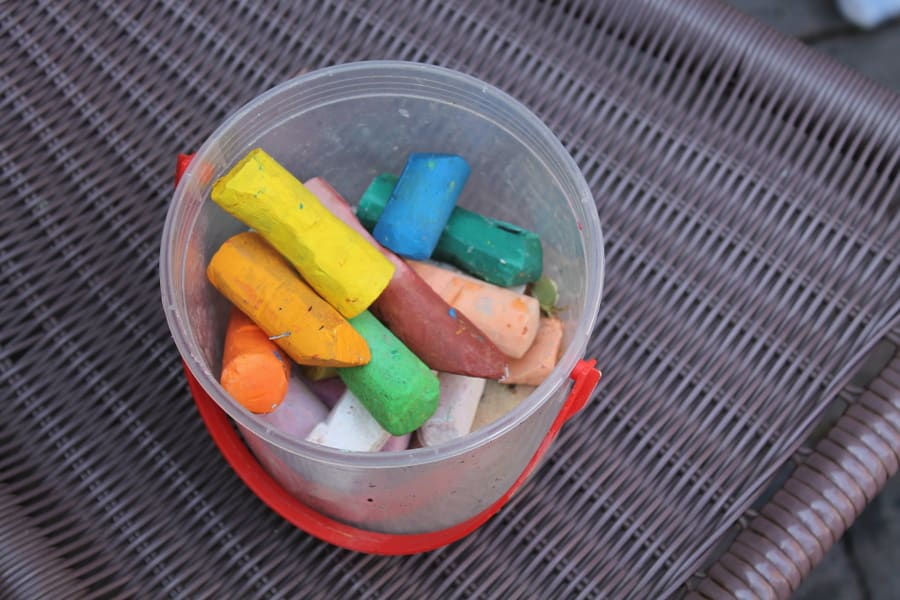 Try completely covering a chalkboard with chalk and removing some of the chalk with a finger or paintbrush that's been dipped in water.
Place stickers or low-tack washi or decorators' tape on the chalkboard. Chalk over and then remove the stickers and tape to reveal a negative space.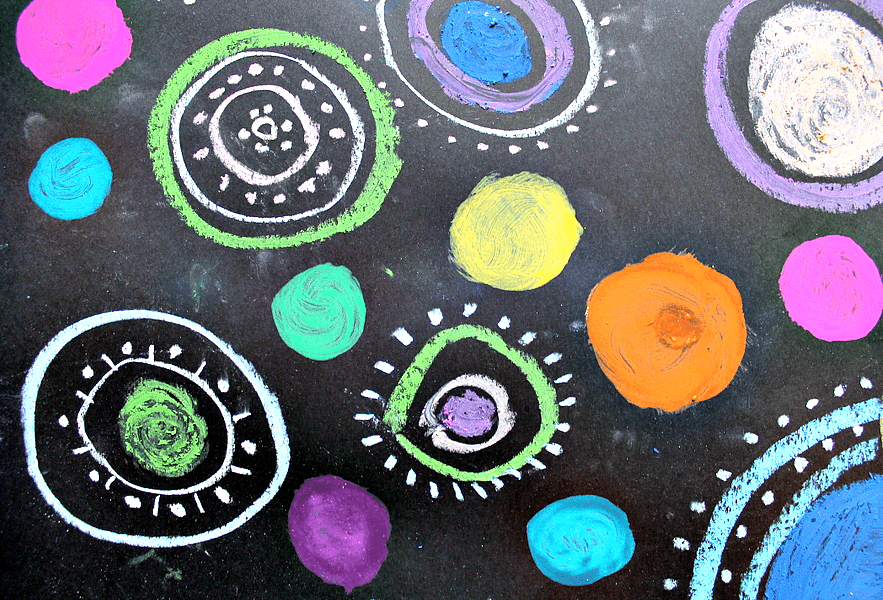 Famous art in focus
Look online at the sidewalk art created by Kurt Wenner and try out designs of your own.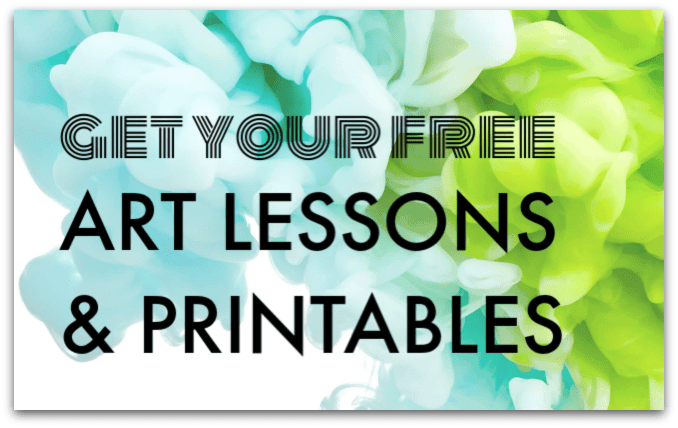 Do More Art!
Let me make it easy for you to do more art with your children.
Pop your email address in the box below and you'll get:
:: free art lessons sent to your inbox
:: lessons on famous artists with linked art projects
:: lessons on new art techniques to broaden your art skills
:: ideas for art adventures to have fun and enjoy the process of creating
:: resources for seasonal and holiday arts and crafts
:: access to my free printables library
Our lessons are perfect for children of all ages, and for school, home, and community groups.
Don't miss out!
Sign up below and let's get started.
---
* By subscribing, you consent to our use of your personal data as per our Privacy Policy, which includes agreeing to receiving interest-based email from us.
---