Drinking straws at the ready, let's try bubble painting!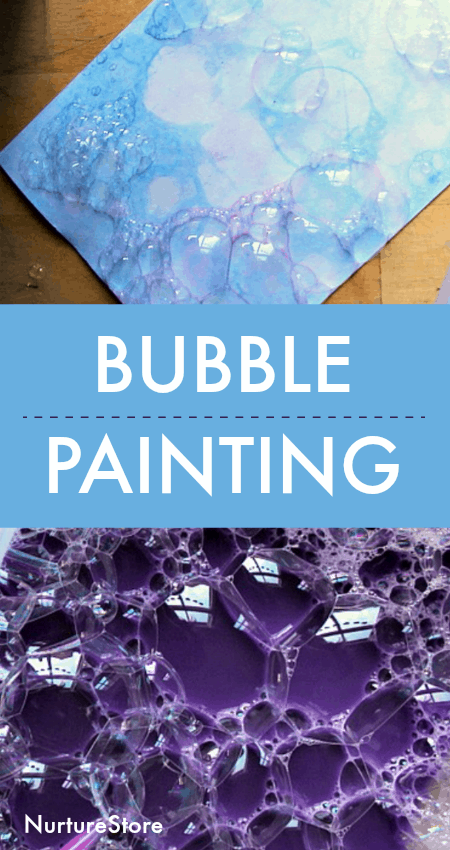 Bubble painting
This really is an art activity where the process of creating the art is at least as much fun as the finished result. Every child I've done this with has loved blowing bubbles.
Blow, don't stuck!
It is important that all the artists understand the concept of blowing, not sucking, through their straw.
You can try out the technique using a glass of milk first, showing them how to make lots of bubbles rather than sucking up the milk to drink.
This way, it doesn't matter if they get a taste of the milk, while they learn the technique, before moving on to the bubble mix, which of course they don't want to have in their mouths.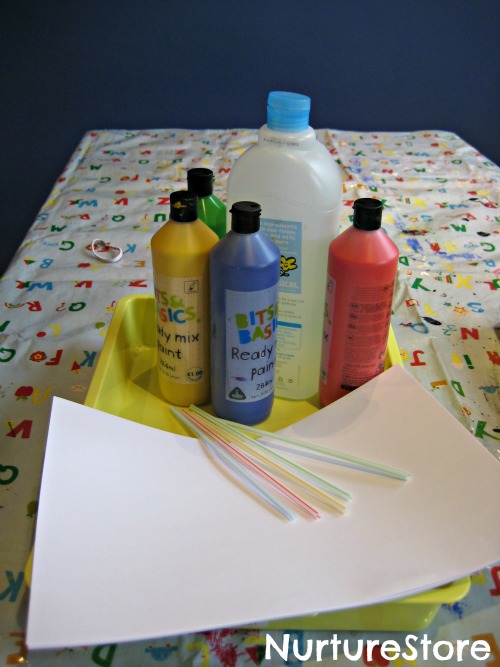 Materials needed
:: plastic tray
:: card
:: bubble mix or a combination of water and dish soap
:: drinking straws (nowadays we have alternatives to single-use plastic ones)
:: tempera craft paint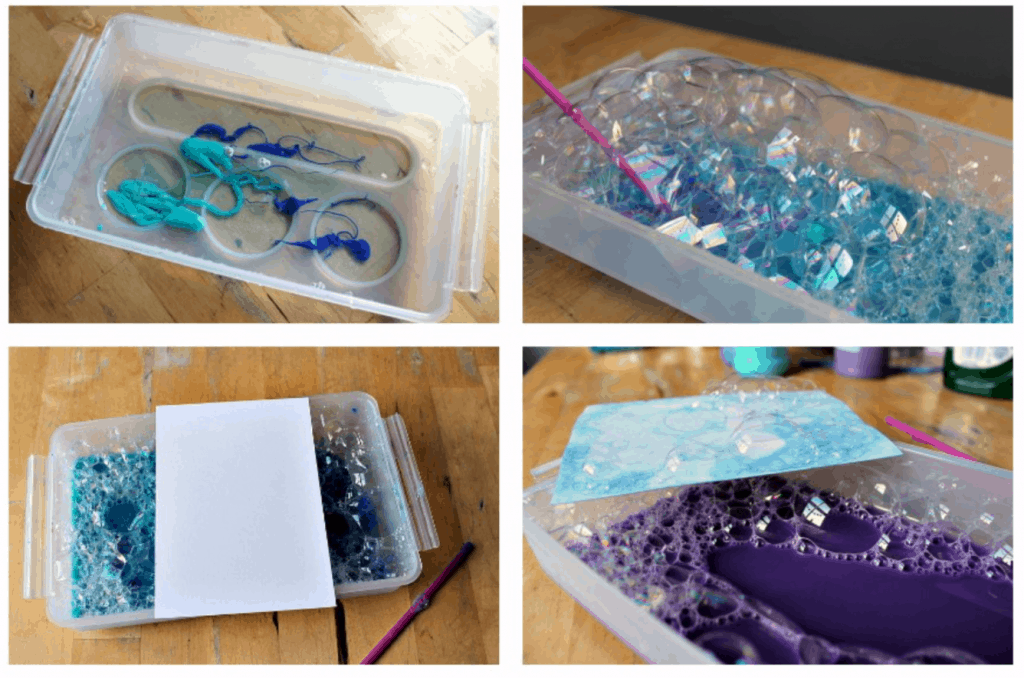 How to make bubble paintings
To make bubble paintings, place a shallow layer of bubble mix (or dish soap and water) in the bottom of your plastic container.
Squeeze in some paint and then use your drinking straws to blow up a mound of colourful bubbles. You can spend as much time as you like enjoying this, talking about how the bubbles look and what colours you can see.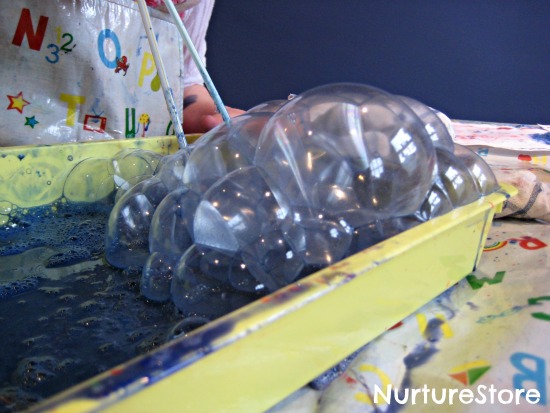 When you're ready to capture your art, you can gently press a piece of card over the top of your bubbles, to take a mono print. Don't press the card down too hard or leave on for too long or you will end up with a soggy card and the bubble print will be lost.
You can let the first print dry and then re-dip the same piece of card on top of another set of bubbles, perhaps with a different colour of paint added in, to layer up the colours on your print.
This is a fun art process to capture on video.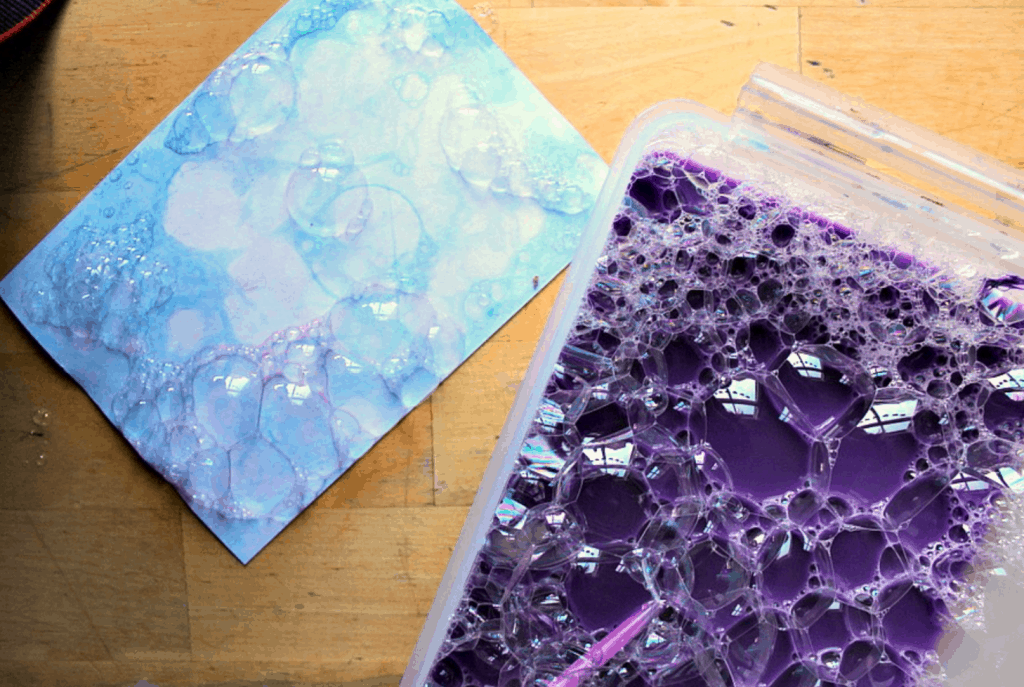 Variations to try
Watercolour inks
You can vary this technique by using watercolour inks in place of the tempera paints. This can produce beautiful results, but be aware that this is messier.
You might like to try this version outdoors and have the children wear a mask so they don't end up with ink splatters on their faces.
Blown paintings
You can use the drinking straws in a different way by making blown paintings.
Mix a little water with tempera craft paint and place a pool of the paint down on a piece of card.
Use your straw to blow the paint across your page, creating abstract shapes and patterns.
Once the paint is dry, you might like to go back to your blown paintings and see if the paint blots suggest any figures or forms to you. You can use marker pens and googly eyes to add features to your paint spots.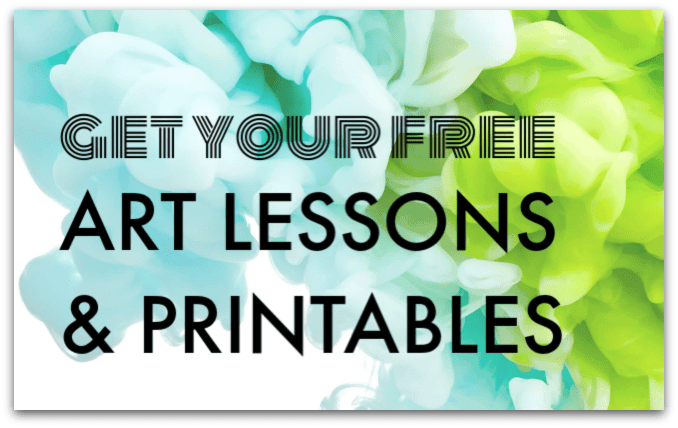 Do More Art!
Let me make it easy for you to do more art with your children.
Pop your email address in the box below and you'll get:
:: free art lessons sent to your inbox
:: lessons on famous artists with linked art projects
:: lessons on new art techniques to broaden your art skills
:: ideas for art adventures to have fun and enjoy the process of creating
:: resources for seasonal and holiday arts and crafts
:: access to my free printables library
Our lessons are perfect for children of all ages, and for school, home, and community groups.
Don't miss out!
Sign up below and let's get started.
---
* By subscribing, you consent to our use of your personal data as per our Privacy Policy, which includes agreeing to receiving interest-based email from us.
---