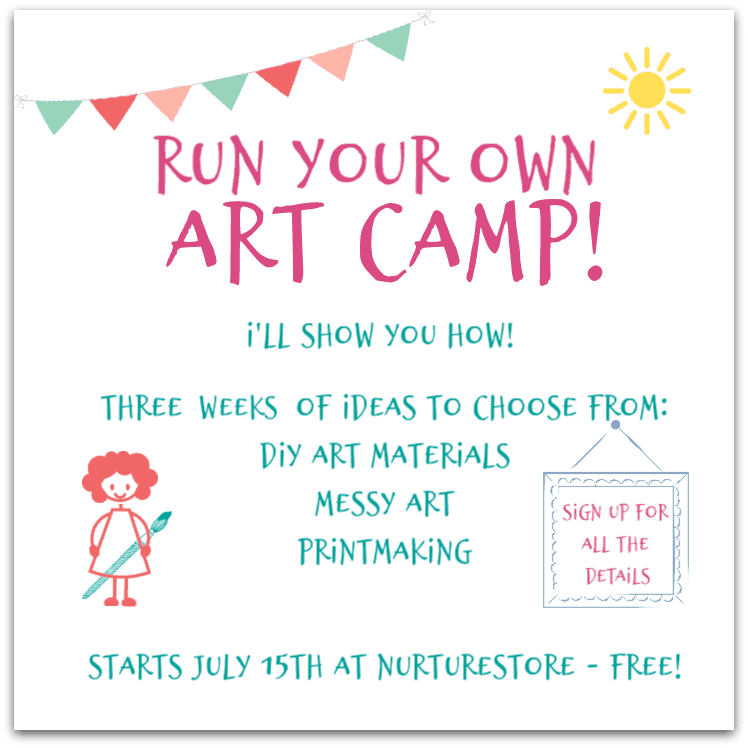 Run your own art camp this summer!
I'll show you how
:: Bring more creativity to your summer ::
:: Switch off those screens ::
:: Have fun as a family ::
:: Connect with your kids ::
Sign up below to get my guide and host your own at-home art camp.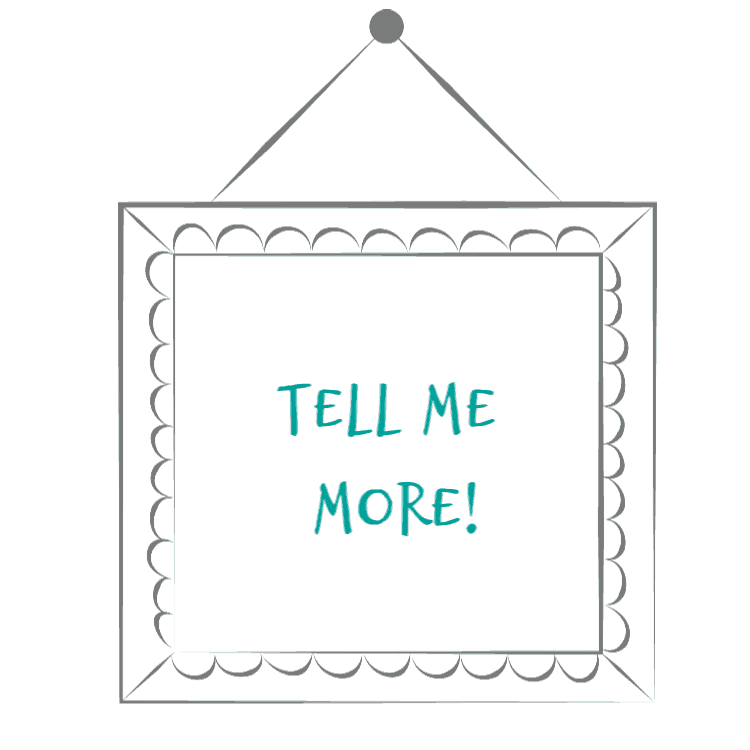 I'm hosting three art adventures this summer and you are invited!
Everyone can join in. From toddlers to grandparents, everyone is welcome. The projects are FUN, they use simple materials, and are all things you can easily do at home.
Each week we'll explore a different theme: DIY Art Materials, Messy Art, and Printmaking.
And each week there will be five projects to explore over five days.
You can pick whichever art adventures you want to join in with, and do them whenever you like.
We'll include interesting materials and techniques, sensory and science explorations, colour, texture, creativity, and joy.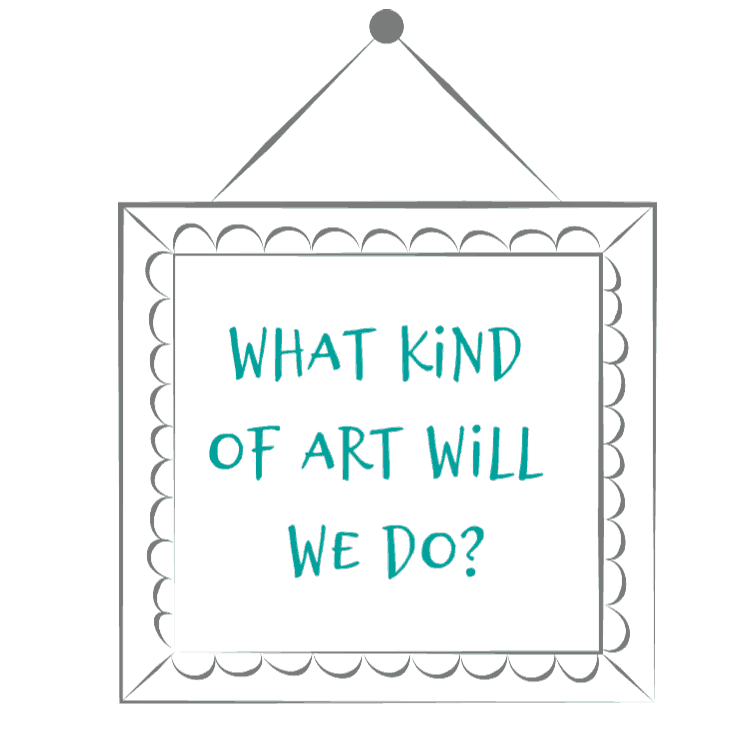 Week One: DIY Art Materials
:: homemade puffy paint
:: homemade watercolours
:: ice paints
:: chalk paints;
:: homemade paint brushes

Week Two: Messy Art
:: flick painting
:: funnel painting
:: finger painting
:: bubble painting
:: scrape painting
:: pipette painting

Week Three: Printmaking
:: pattern circles
:: monoprinting
:: marbling
:: homemade stamps
:: printing with toys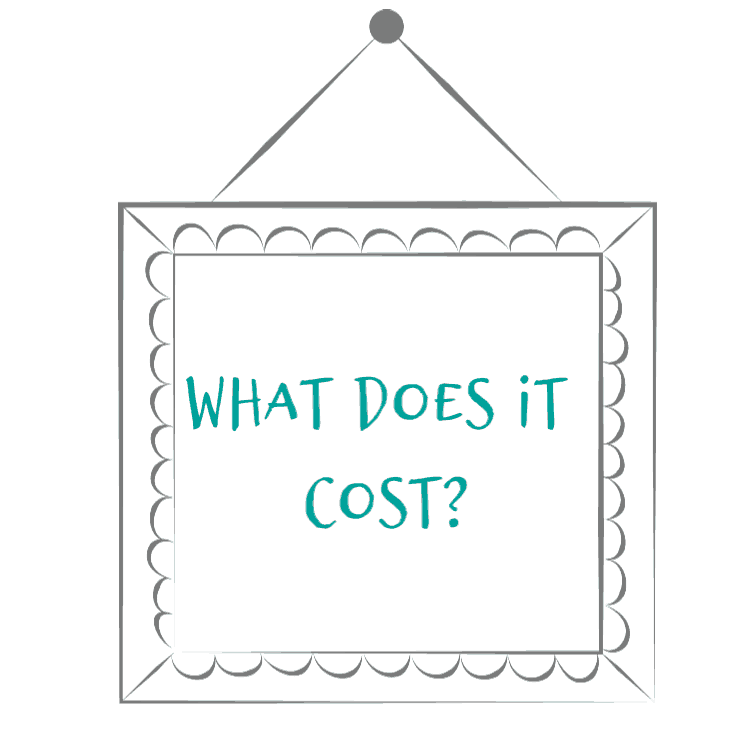 You choose.
You can join in for free via my daily emails and the NurtureStore site. You'll need to sign-up before July 7th for this version of the camp.
There'll also be the option to get a printable pack with the complete how-tos, bonus activities, posters, certificates, and printables for a (very) small cost.
Our wonderful NurtureStore Supporters will get this Art Camp kit for free! If you're not already a Supporter, you can join here and get a whole bunch of goodies in addition to the complete Summer Art Camp.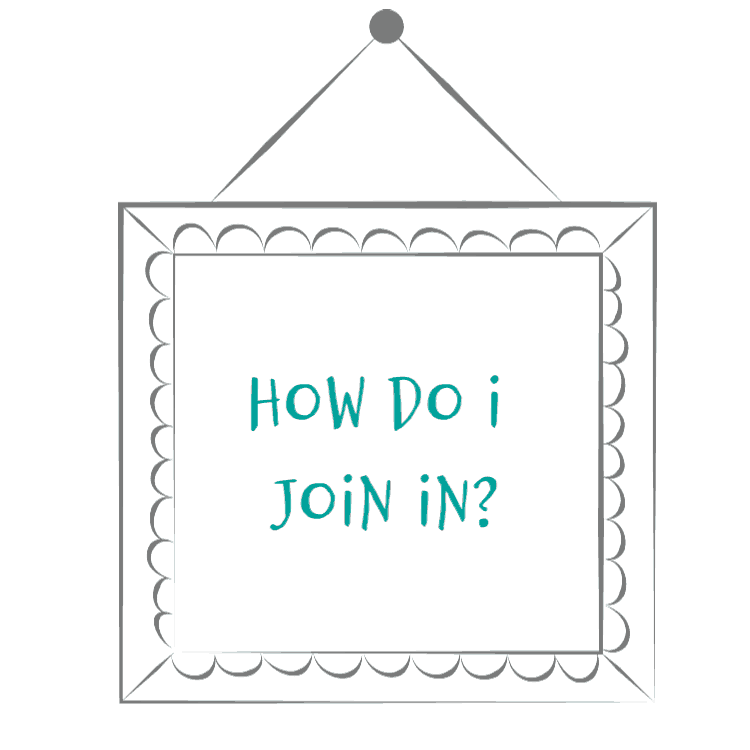 Your camp welcome pack, joining instructions, and materials lists will be sent to you in the week of July 6th.
You'll need to gather a few simple art supplies (like paint, paper, shaving foam, and rubber bands) and round-up some children – friends and neighbours welcome!
Camp starts on July 15th and runs for three week. You can join in as much or as little as you choose.
Open my daily emails – or choose the printable pack download – and join in!
To get all the details and join in with the camp, join my Art mailing list below.
Pop your email address in the sign-up box below and join my art adventures. I'll introduce you to the art resources on NurtureStore and then send you the Camp details when we begin during the week of July 8th.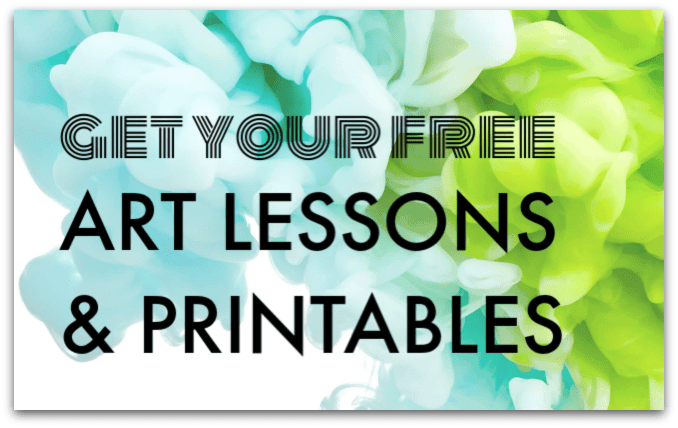 Do More Art!
Let me make it easy for you to do more art with your children.
Pop your email address in the box below and you'll get:
:: free art lessons sent to your inbox
:: lessons on famous artists with linked art projects
:: lessons on new art techniques to broaden your art skills
:: ideas for art adventures to have fun and enjoy the process of creating
:: resources for seasonal and holiday arts and crafts
:: access to my free printables library
Our lessons are perfect for children of all ages, and for school, home, and community groups.
Don't miss out!
Sign up below and let's get started.
---
* Your data is safe with us. Learn how we hold, use and protect it.
---