This rainbow zigzag book is a gorgeous way to inject some colour into your writing. Here's how to make one, plus some ideas for rainbow activities you can use with your children.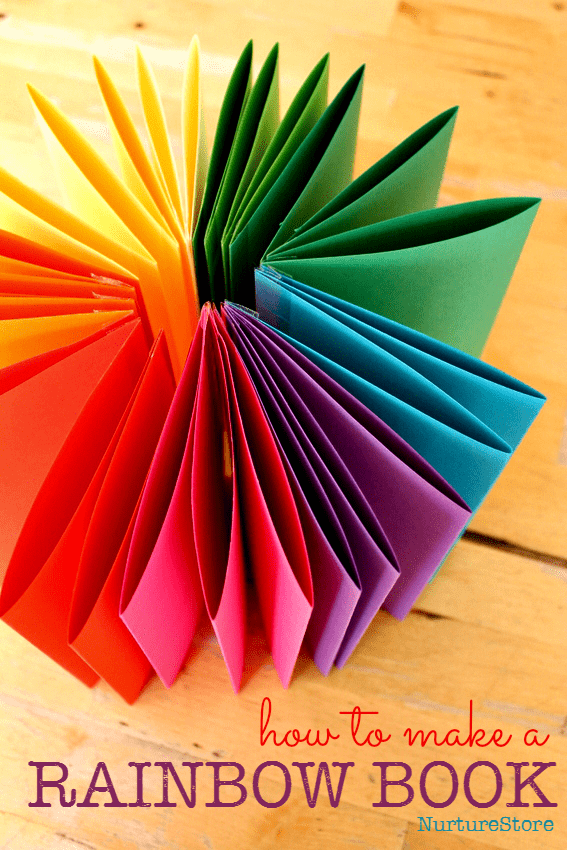 How to make a rainbow zigzag book
A zigzag format is a great way to make a simple book. It's so easy to do that once you've shown your children the basics they'll be able to make their own any time they want a little notepad. It's also good because you can add extra pages to the end of a book, extending it if you want to add in extra writing or pictures over time.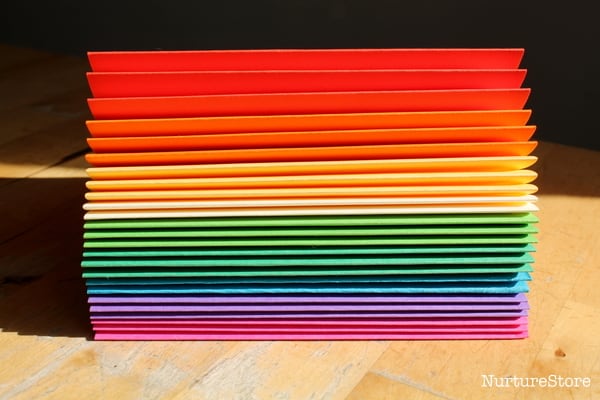 To make the book I gathered together a series of A5 size pieces of card. Really, you can make your book any size you like – whether you want a big one you can use for scrapbooking, or a tiny one to fit in your pocket for when you head out and about. We're all about rainbows right now, but you can of course pick your child's favourite colours, or stick with plain white.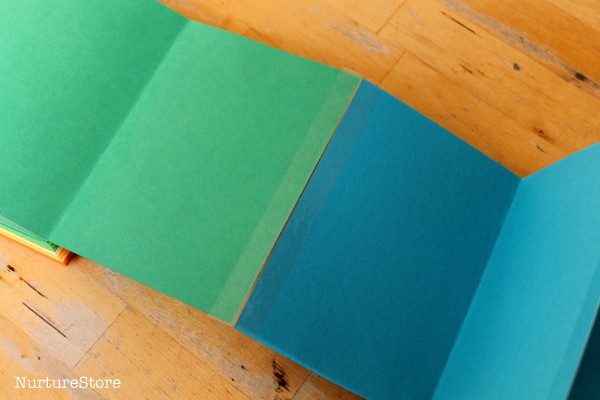 All your pieces of paper / card should be the same size, and you need to fold each one in half. Then all you need to do is tape the ends of the cards together, as shown in the photograph above, to make one big long line of card.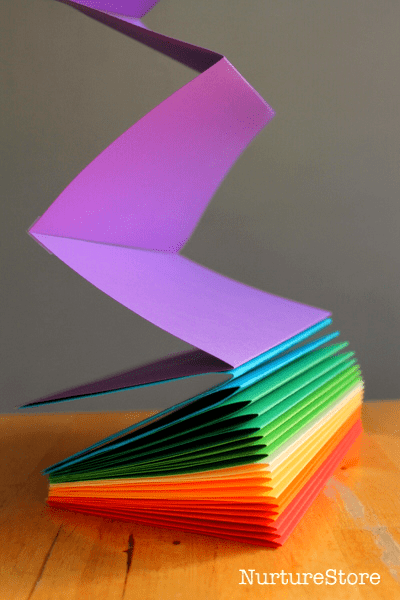 Line up each piece of card as you tape it so that all the folded edges are on one side, and all the taped edges are on the other, which will create your zigzag book for you. It makes a lovely, tactile book. It feels a bit like an accordion or a slinky, and with the rainbow colour scheme it makes a really inviting book for your children to use.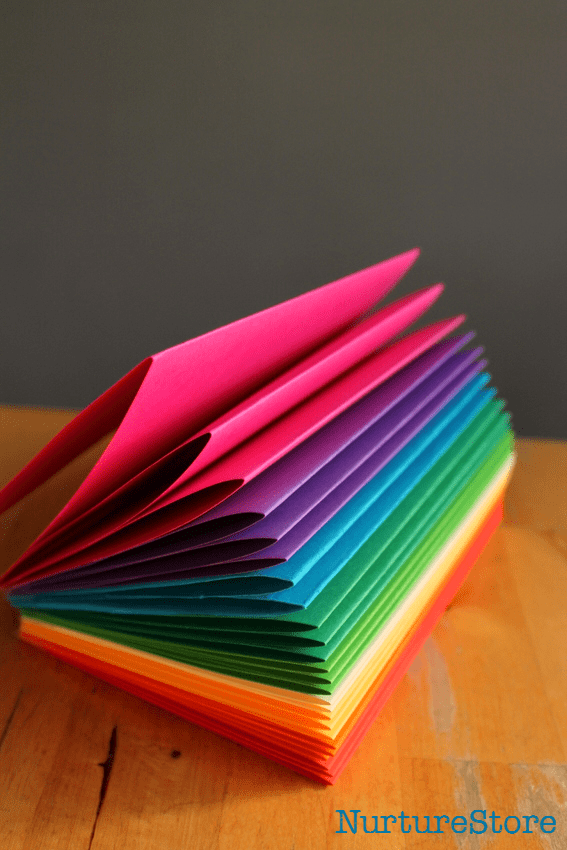 How to use your rainbow book
So now you've made your zigzag book, how can you use it? How do you use journals with your children? Will you add a comment here to share an idea with us? Here are some ways we use ours.
:: stock up a writing centre with little books in different colours and some fancy pens and pencils, to make an irresistible invitation to do some writing
:: fill your book with sketches, and the open out the book to display your art as a banner
:: add a pack of stickers and write a sticker story
:: take the zigzag book out with you to the park or forest and use it for some nature sketching
:: use it as a scrapbook and stick in ticket stubs, photos and gathered treasures, as a diary of where you have been
:: use the seven rainbow colours as a days of the week prompt, and use each page to write and draw what you did that day
:: use the book for a colour study, writing a story, or a poem, or painting a picture for each colour in your book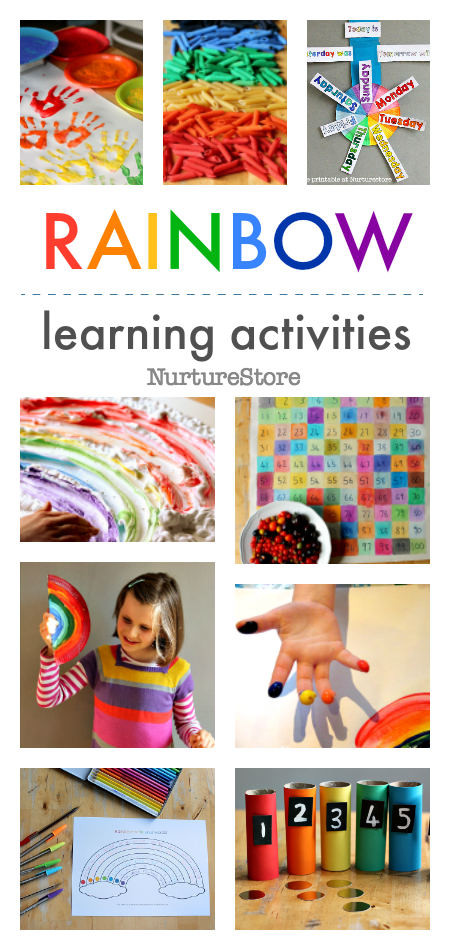 More lovely rainbow activities for your children!
Add colour and fun to your learning with all these extra ideas for rainbow activities. Ideas include maths, literacy, art, craft, and sensory play, plus many more free printables.
Get these free resources so your teaching organised for you, and so easy to set up – and your children get to delight in engaging, multi-sensory, fun learning. See all the rainbow activities here.