Here's a glitter butterfly craft from our archive to celebrate the fact that we spotted our first butterfly in the garden this week!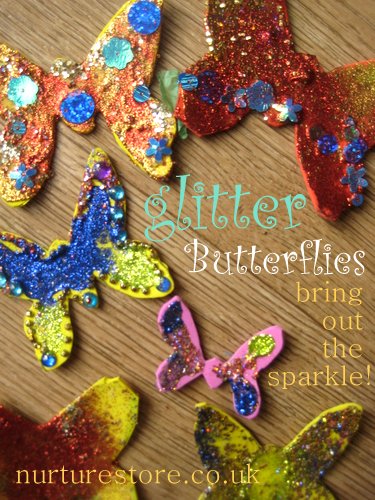 Glitter Butterfly Craft
If you're a member of the 
Nurturestore Facebook community
you'll know we've been raising five caterpillars over the last few weeks. The girls have been fascinated by the metamorphosis happening right before their eyes.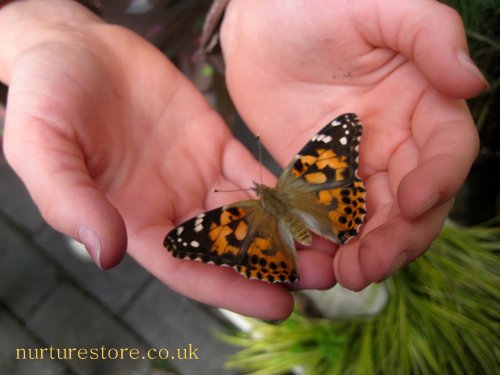 This week though, after watching the crumpled butterflies push out of their chrysalides and begin to flutter around, we took them out into the garden and let Tom, Marina, Flitter, Flutter and Eric fly free. L was especially thrilled to be able to hold them in her hands, and was so confident and gentle with them, but oh so sad to see them go too. She understood they needed to go free, but still…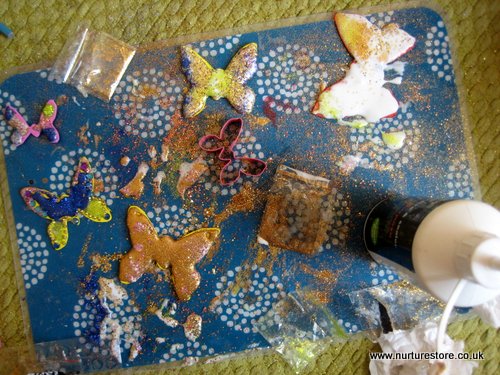 Happily she's got a lovely big sister, who knows that glueing and sparkling is a great way to cheer up ~ and some pretty butterflies were soon being made. With lots of glitter. On the floor. On the day our vacuum cleaner was broken.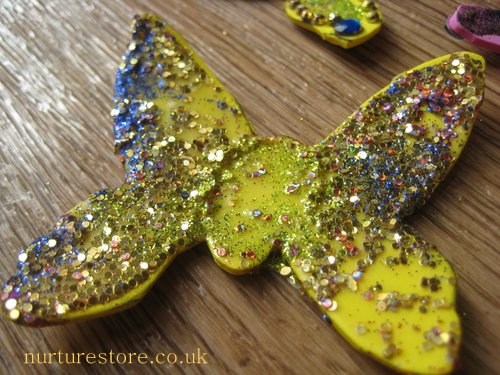 B's instructions for making these butterflies is to use a cookie cutter to cut out the shapes from foam pieces. Then cover the foam with lots and lots of glue, before adding your decorations.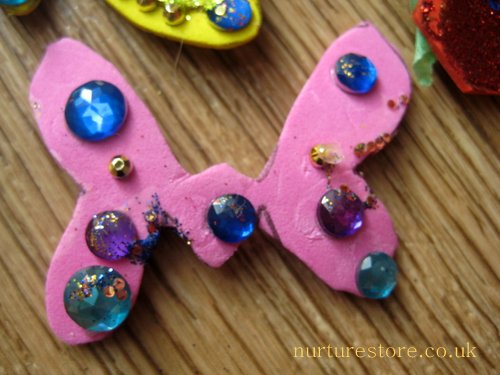 If you use gemstone stickers on one side you can straight away decorate the other side without having to wait for glue to dry.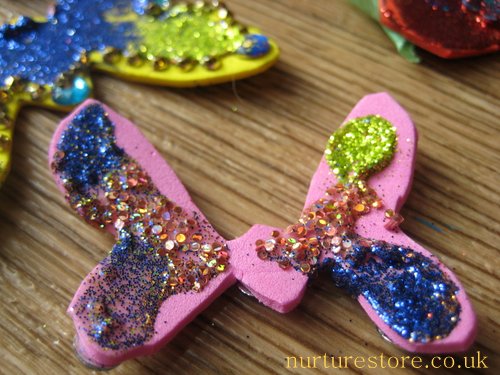 Of course you might like to use glue and glitter and gemstones all together. More is more!