Play dough is a great material for sensory play, but have you ever used it for storytelling? Here's an idea for combining playdough and fairy tales.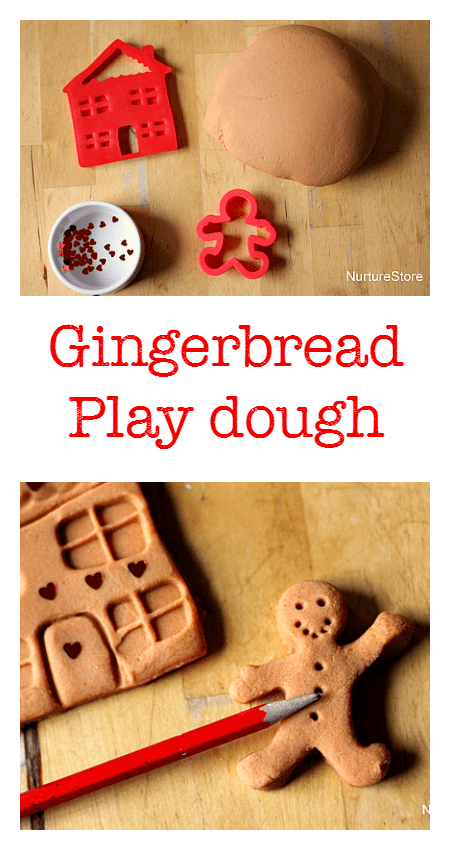 Storytelling with play dough
Click here for a whole year's worth of play dough ideas!
Play dough is such a versatile material, and a great thing about combining it with pretend play is that children can mould the dough to be anything they want. Combined with a few props to hint at a favourite fairy tale, you can use play dough for storytelling and imaginative play, helping then practise recalling and recounting a tale, and developing their use of language.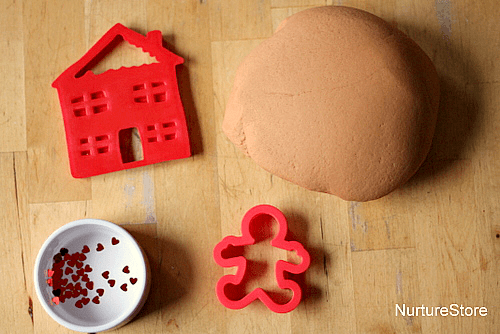 To set the scene for a gingerbread man activity, all you need is some gingerbread play dough, a gingerbread man-shaped cookie cutter, maybe a house one too, and a pencil.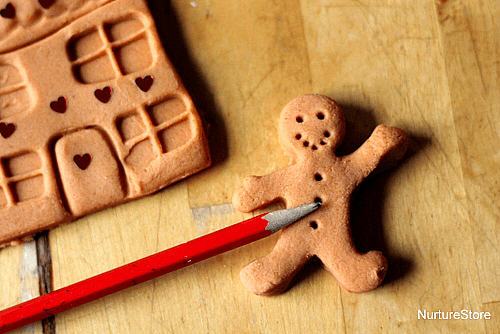 You can shape the dough, or use the cookie cutter, to make a little gingerbread man, adding in details with a pencil.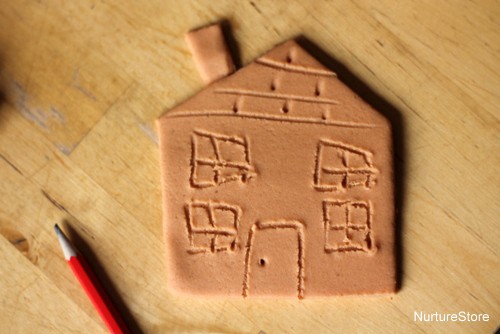 We happen to have a house-shaped cookie cutter, but my daughter also enjoyed making her own house from square, triangle and rectangle tiles of play dough  with windows drawn on with her pencil.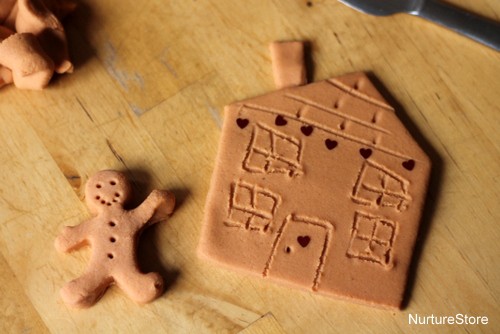 Then you're ready for some storytelling. You might like to re-tell the traditional gingerbread man story, or add some funny twists and turns of your own.


Super Sensory Invitations to Play

Ready for a whole year of exploring through the senses? Super Sensory Invitations to Play is a delightful resource that encourages your children to explore the five senses through the year, using a wide variety of sensory materials. It includes 52 invitations to play, linked to the festivals and seasons of the year, and including water, ice, dough, rice, paints, sand, sensory tubs, and more.
They are easy, simple, and fun ideas that you can use right now to give a multi-sensory boost to your play and learning. It comes with a printable recipe book featuring all our favourite recipes for play. Come and see more here.