This free snowflake printable is great for hands-on learning. Try them with these ideas for math games and language and literacy activities.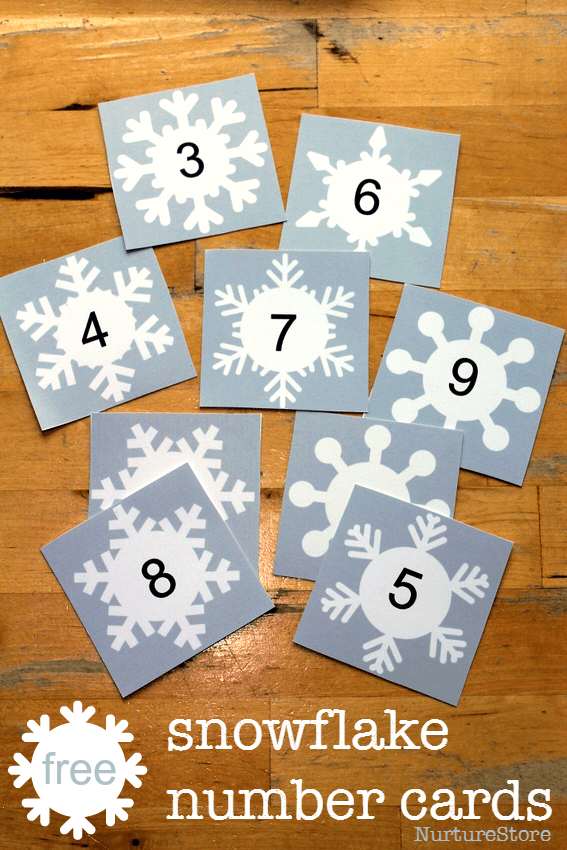 Free snowflakes printable for math and language
Print the snowflakes onto card or thick paper, and cut out the individual snowflake squares.
Once you've download them, here are some ideas for different ways you can play.
:: Use them to make snowflake bunting or a number line. Head here to see how to use a number line for math learning.
:: Use the snowflakes to play matching games. Print two sets and see if you can match up the pairs of numbers, or use the blank snowflakes and see if you can match up the pair of identical shapes. Place two sets of the snowflakes face down and use them to play Memory.
:: Write out the alphabet on the blank snowflake cards and use them for language games. Hide the whole alphabet around the house and see if you can treasure hunt them all and place them in alphabetical order. Use the letter cards for spelling practice.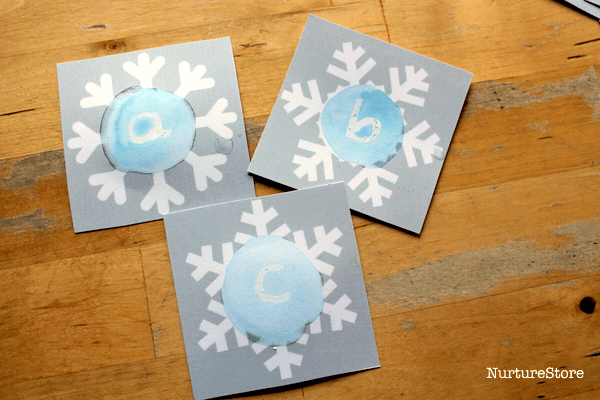 :: Use the number or your alphabet cards in a sensory tub. Hunt them out and see if your child can say each number or letter. Maybe they can spell their own name. Or pull out two numbers and add them together.
:: Draw over the numbers on the snowflakes to practise writing numbers the correct way round.
:: Our favourite – make magic numbers and letters!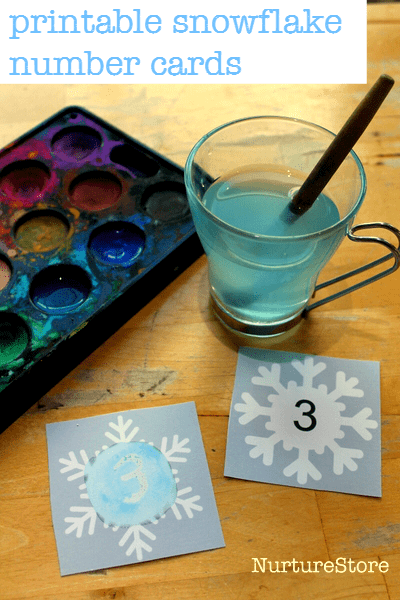 How to make magic numbers and letters
Print a set, or a few sets, of the blank snowflake cards.
Use a white wax crayon or oil pastel to write a number or letter in the centre of each snowflake.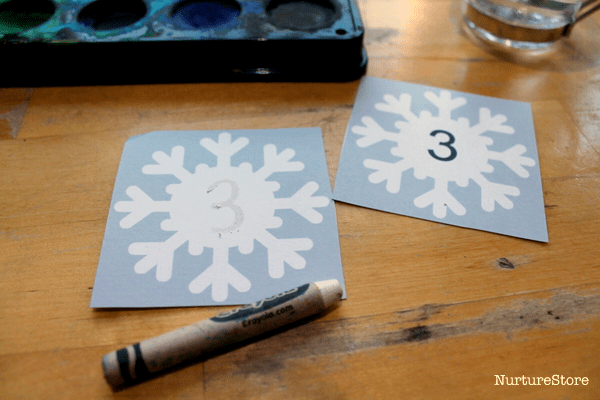 Then, use some cold and frosty blue watercolour paint, and paint right over the top of your snowflake.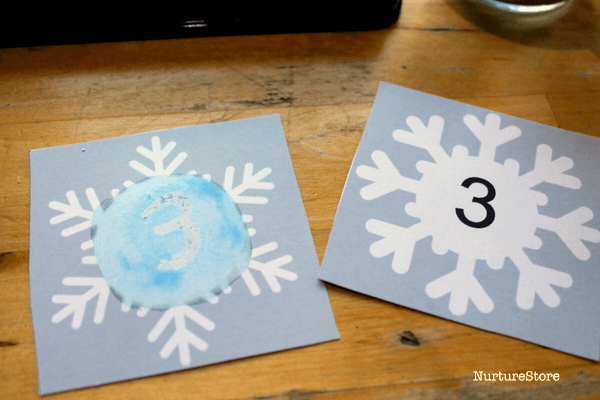 See your magic numbers and letters appear!
This activity is a fun way to practise writing numbers and letters correctly.
How to get our free printables
To download my free printables, you'll need to visit the NurtureStore Printables Library, which is available to all subscribers to my email list, and of course to Play Academy members.
Pop your email address in the form below and you'll get access to all my free printables, lesson plans, activity ideas, weekly newsletter, and a whole lot more!
After subscribing, be sure to check for the confirmation email. After you confirm your email subscription, we'll send you a welcome email which includes instructions for downloading our free printables.
If you're already subscribed to our email newsletter: check your email for the latest edition of the newsletter where you'll find a link to access our free printables library - the link is usually at the bottom of the email.
For help accessing our printables, click here.
---
* By subscribing, you consent to our use of your personal data as per our Privacy Policy, which includes agreeing to receiving interest-based email from us.
---