Use our free printable Nativity set for children to retell the Christmas story. Plus, use our extra resources to teach your children about the nativity and learn about the Christian festival of Christmas.
Color and cut-out Nativity scene for children
This article is one of NurtureStore's Nativity activities for children and part of our Christmas activities and crafts.
Use our lovely printable nativity characters set to create a Nativity scene and to retell the Christmas story. Plus, use our rich resources of Nativity activities for children to learn about Christmas and how it is celebrated by Christians.
BONUS! Would you like a ready-made, printable set of all the Nativity resources? You can get a complete Nativity Unit, ad-free and all-done-for-you, from our Play Academy. See more details and get your compete Nativity Unit, along with all the printables, here.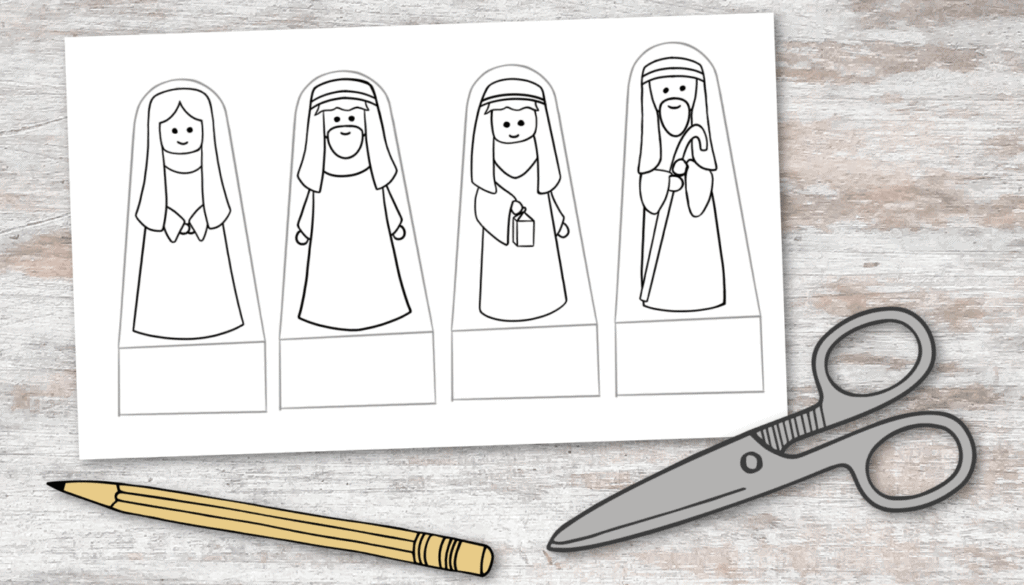 How to make this colour-in Nativity set for children
This lovely nativity set has been hand-drawn for us by artist Ruth Toner. You can print a set to use with your children at home, in class or at church.
The complete set includes Mary, Joseph, baby Jesus, an angel, two shepherds, three wise men, a sheep and a donkey.
Print the Nativity characters – see details on how to get your copy at the end of this article. Print on card for extra durability.
Use pens, pencils or paint to colour the characters.
Cut out each character along the grey line. This outline gives children a simpler shape to cut out, which is better suited to children who are developing their scissor skills, rather than the more detailed character outlines.
Each puppet has a tab on the bottom to fold back, so the characters can stand up – you might like to use a blob of sticky tac or play dough at the back of each one to give it a little extra weight and stability to help it stand up as your children play.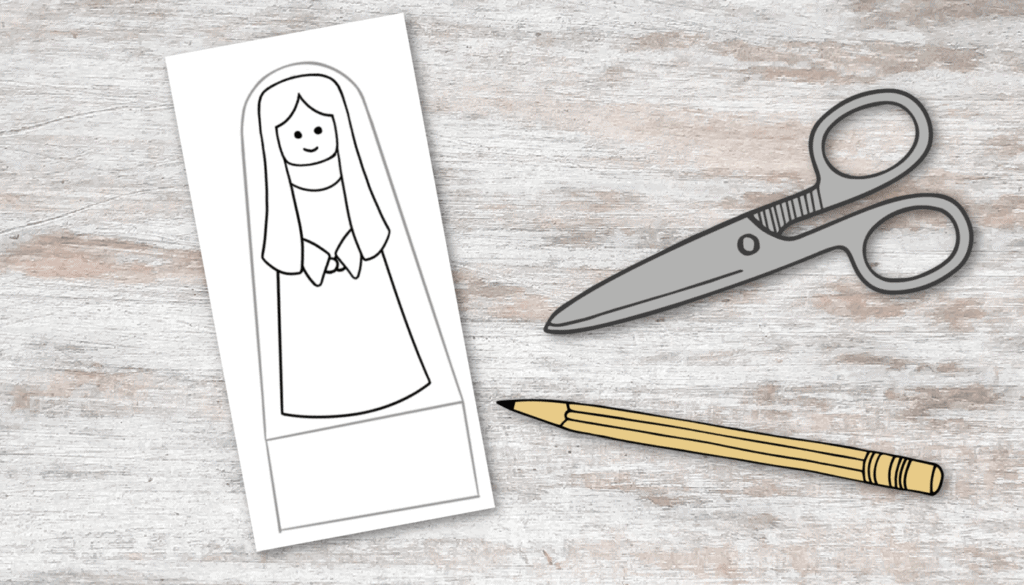 How to use this Nativity set to teach children about Christmas
You can use the puppets alongside our retelling of the Nativity story for children, to understand, recap and act out the Christmas story.
And you can use the set to create a Nativity scene for your children to play with.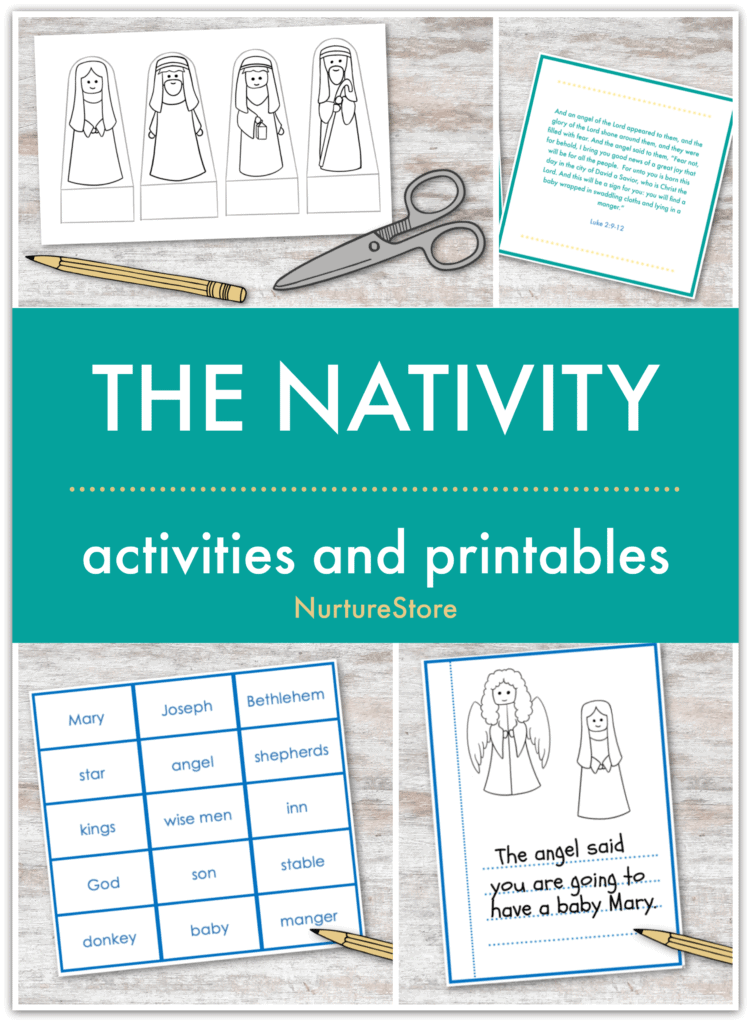 More Nativity activities for children
Save time and teach better by using NurtureStore's ready-made lesson plans!
:: see our full set of Nativity activities for children
:: get a ready-made, printable set of our complete Nativity Unit by joining our Play Academy
BONUS! Give your children a global perspective, promote diversity in your class, and build a rich multi-cultural curriculum by learning about the festivals of the world. Save time and teach better using NurtureStore's complete set of ready-made world festival lesson plans and activities.