Where do fairies go on holiday? To stay in seashell cottages by the sea! Here's a sweet little craft idea that turns into imaginary play and storytelling.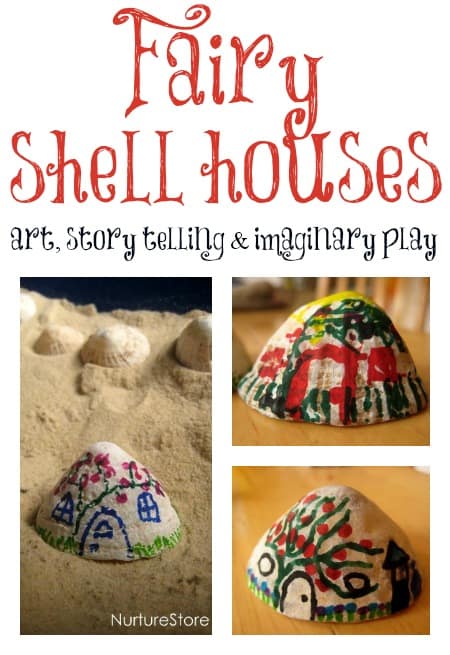 Fairy houses made from seashells
We're still enjoying making and playing with our stash of seashells from our week at the beach. Today we turned a few of them into little seaside cottages, so our fairies could go on holiday. They're super easy to make, and are doubly good because they make great little play scenes once you've finished crafting. We love making things that then turn into even more opportunities to play!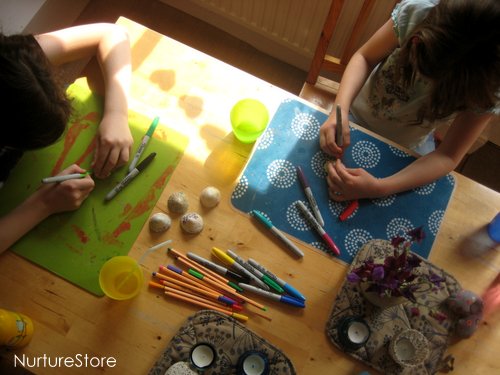 To make the fairy houses we picked a few shells out from our collection and decorated them with permanent markers – as easy as that! The houses can be as simple or intricate as your children like. Sometimes we want to spend a long time drawing and designing, and sometimes we just want to make something quickly, so we can then use it to play. This craft works either way.
They're great for playing with in the sandpit, where you can make a beach for the fairies' holiday.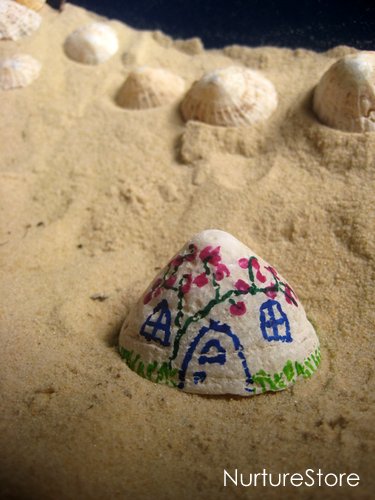 Add in some more shells and some homemade fairy dolls, and you can imagine and tell stories as you play.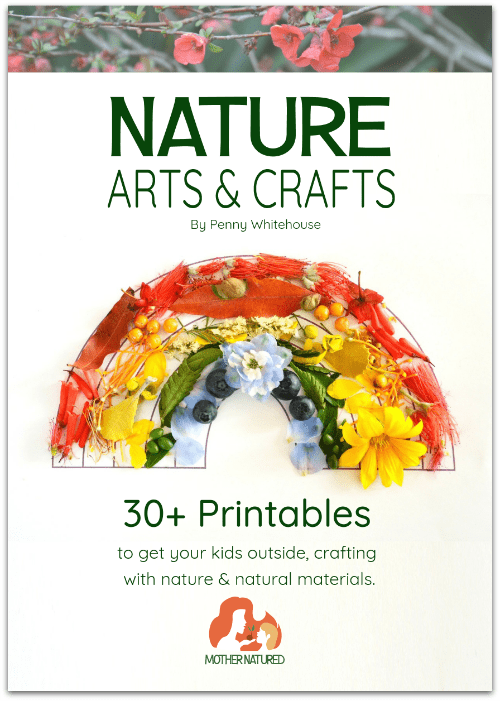 Love nature arts and crafts? Download these printables!
Nature Arts and Crafts brings you over 30 wonderful printables that you can use with your children to make, create, and learn outdoors. It's perfect for nature study, forest school activities and family days outdoors.