Here's an easy pumpkin suncatcher craft with a printable pumpkin template that's simple to make and so pretty. It's a great, simple pumpkin craft for toddlers and preschoolers, and perfect for a group.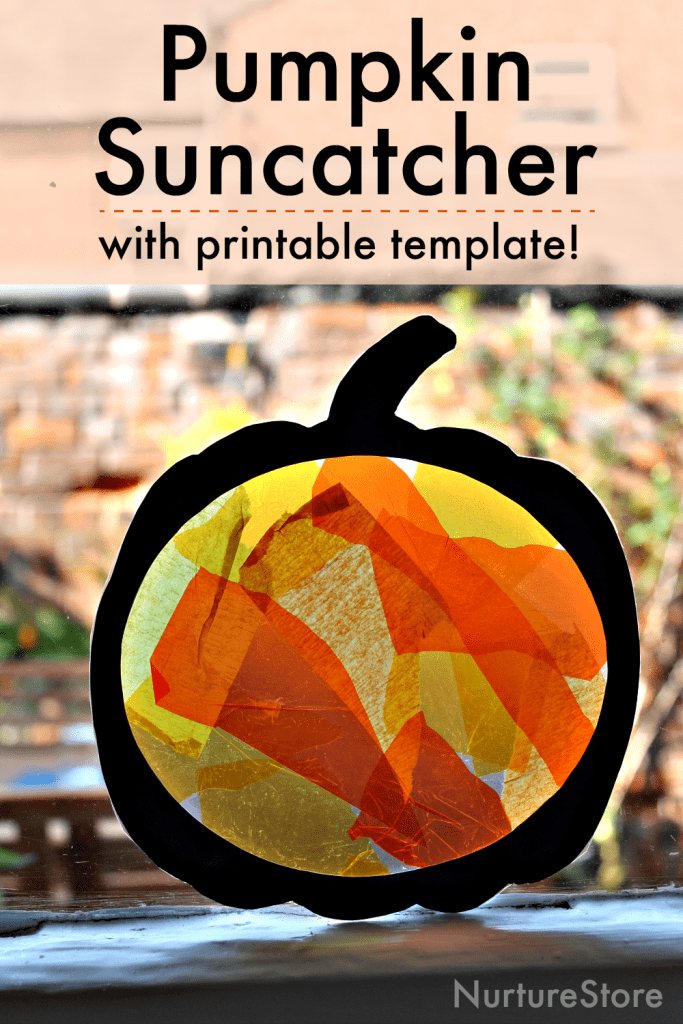 Easy pumpkin suncatcher craft with printable template
These pumpkins look so pretty catching the autumn sunlight. They're easy to make an great for groups.
Cut out the pumpkin suncatcher template from The Super Fun, Not Scary Halloween Unit, using scissors and/or a craft knife. You will also need to cut out the centre of the pumpkin.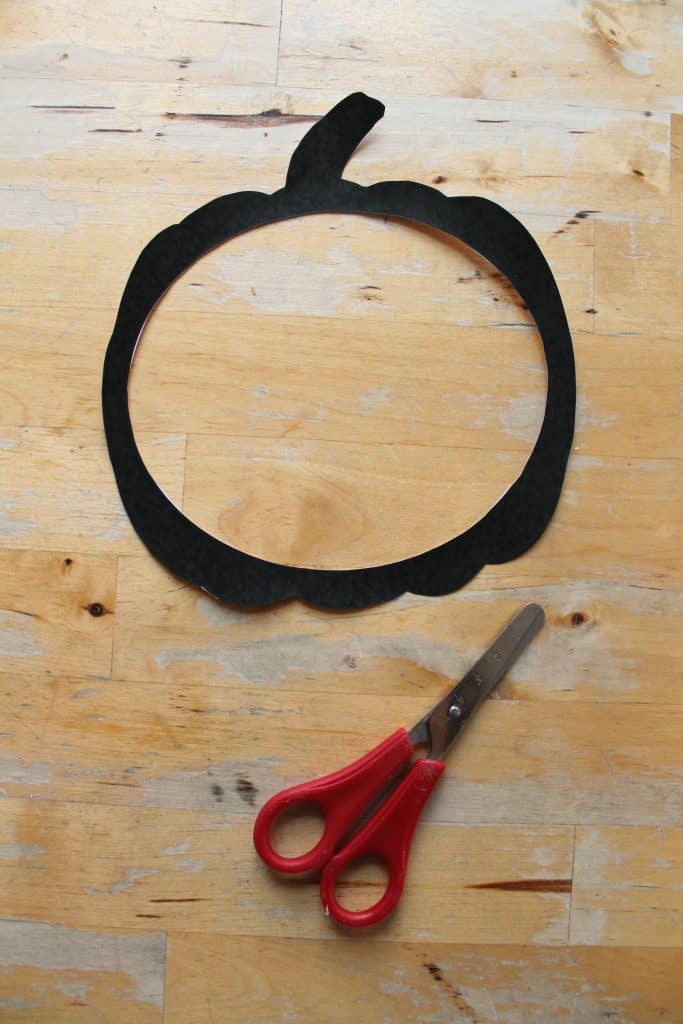 Place the pumpkin outline face-down onto a piece of sticky-backed plastic / contact paper
Tip: use sticky tape to fasten the sticky-backed plastic / contact paper to your table to hold it still while you put the pumpkin in place.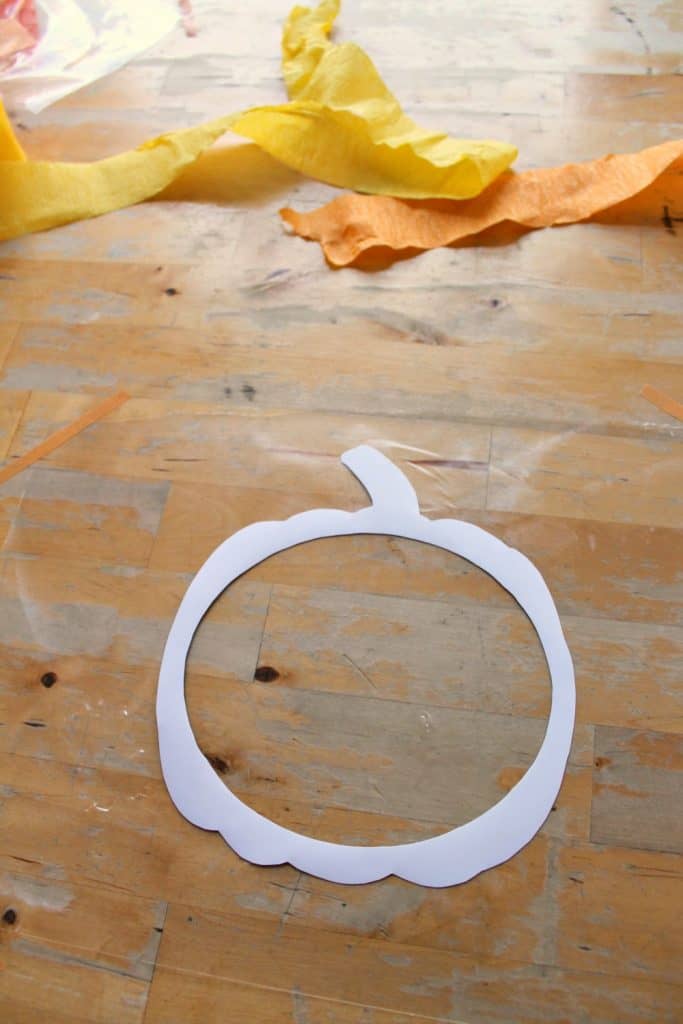 And if you struggle to un-peel that pesky contact paper from it's backing…. rip it! Tear a little corner, rather than trying to just peel it off, and it's much easier to use.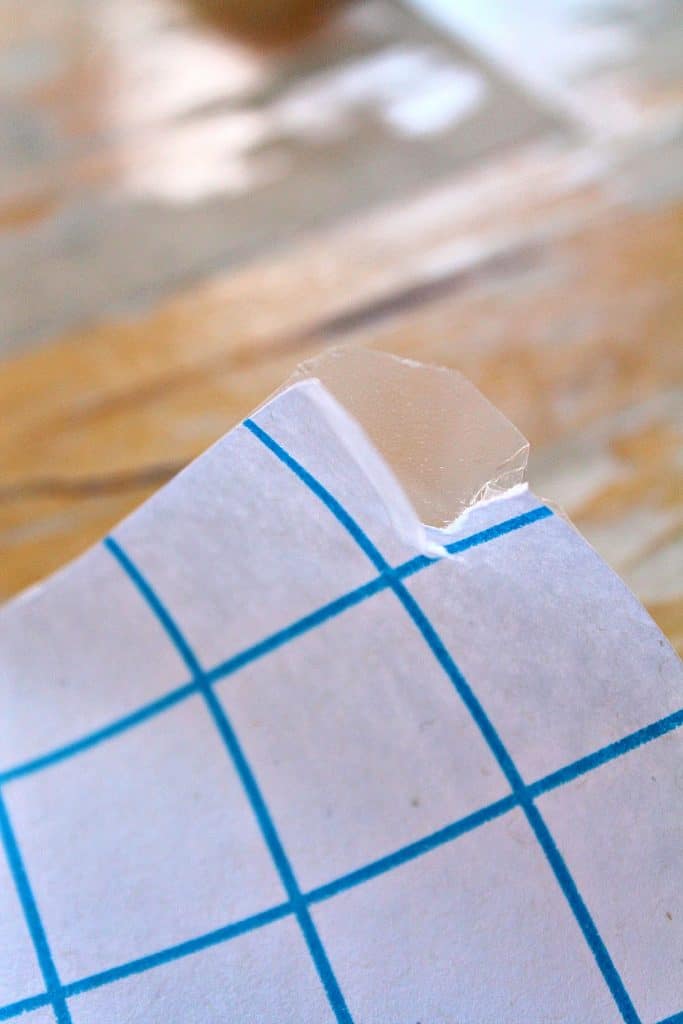 Use pieces of cellophane or tissue paper to fill the pumpkin.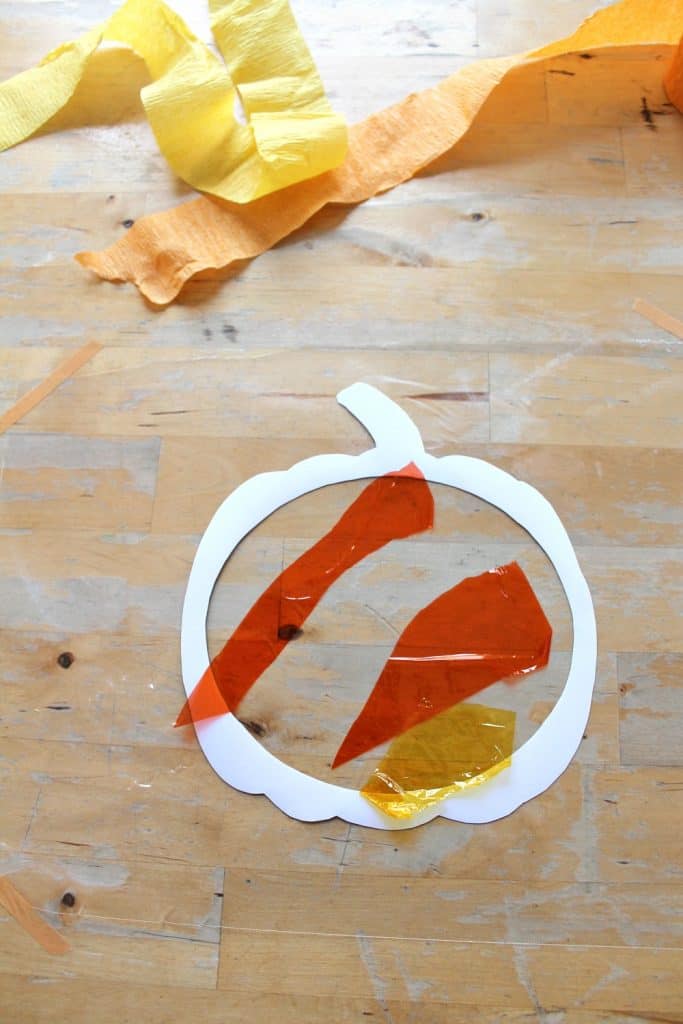 Keep going until all the central space is filled.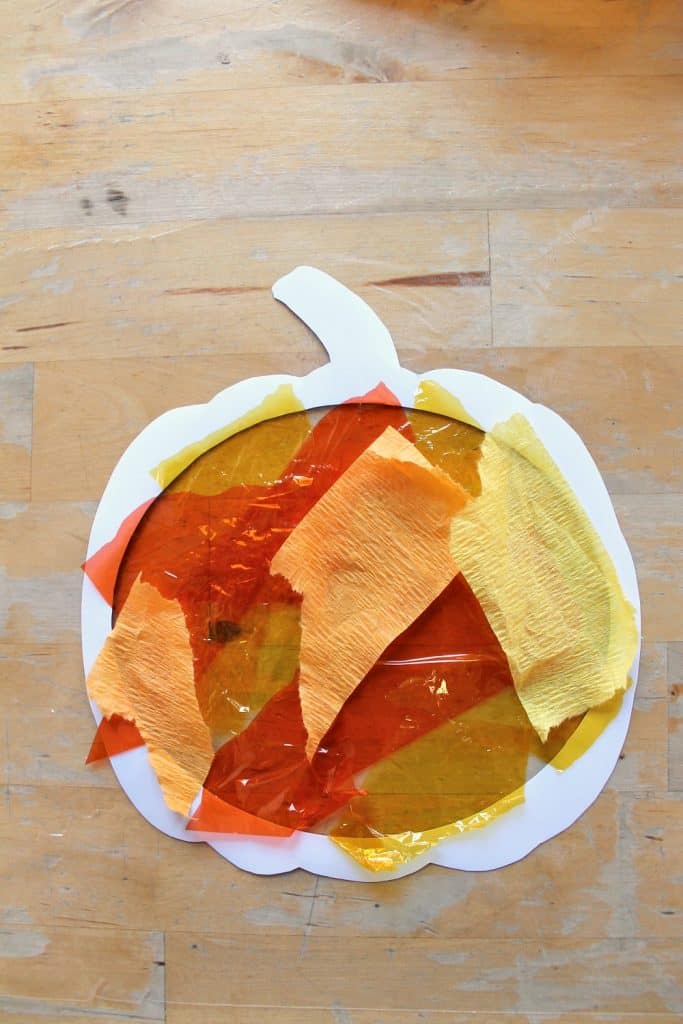 Then place a second sheet of sticky-backed plastic / contact paper over the pumpkin to sandwich-in all the pieces of cellophane/tissue paper.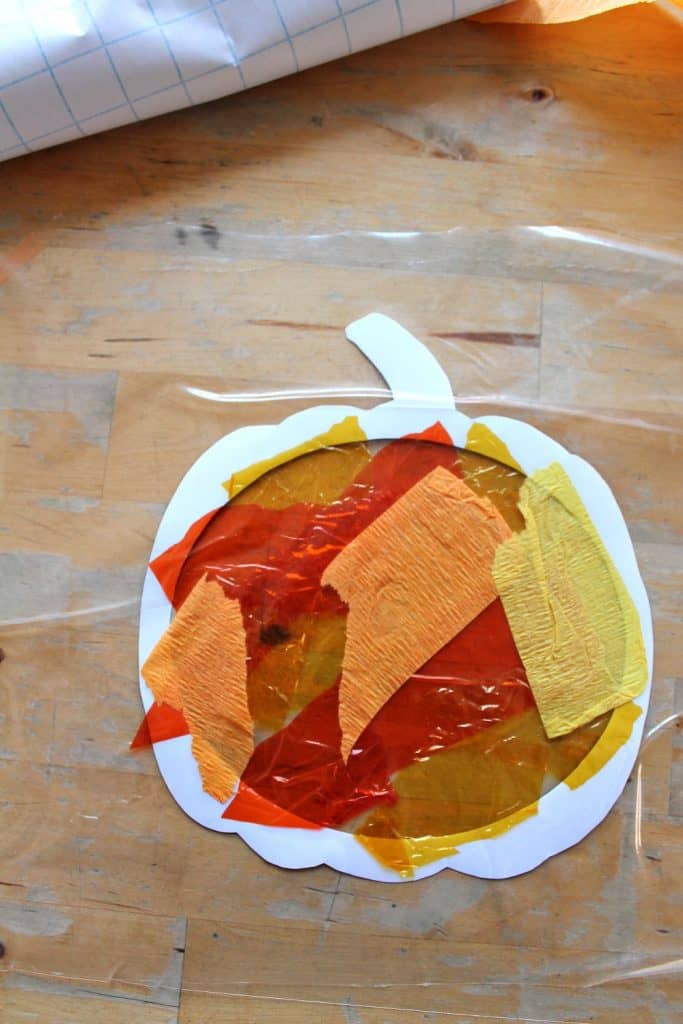 Trim around the outside of the pumpkin to cut off any excess sticky-backed plastic / contact paper.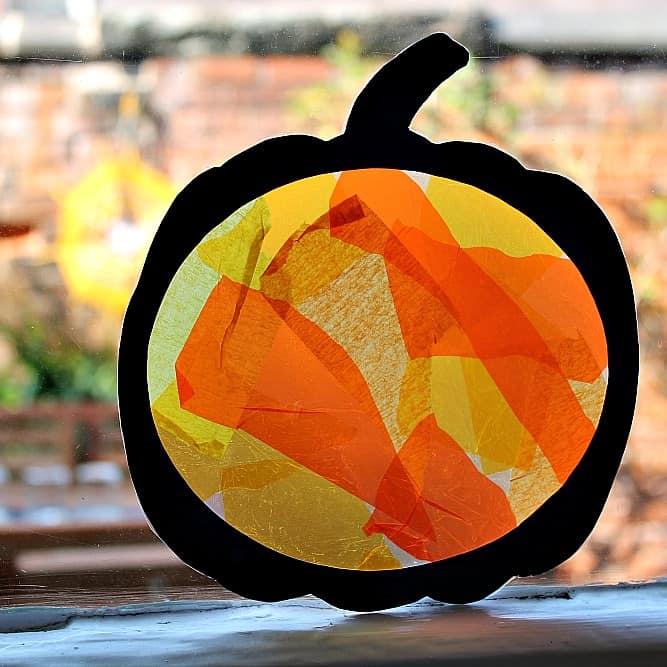 Hang up your pumpkin in the window so the cellophane / tissue paper is lit up by the sunshine.
You might like to make several and hang them together as a row of pumpkin bunting across your window.