Let's celebrate International Cat Day with our children with an easy cat drawing lesson using oil pastels to create gorgeous feline art!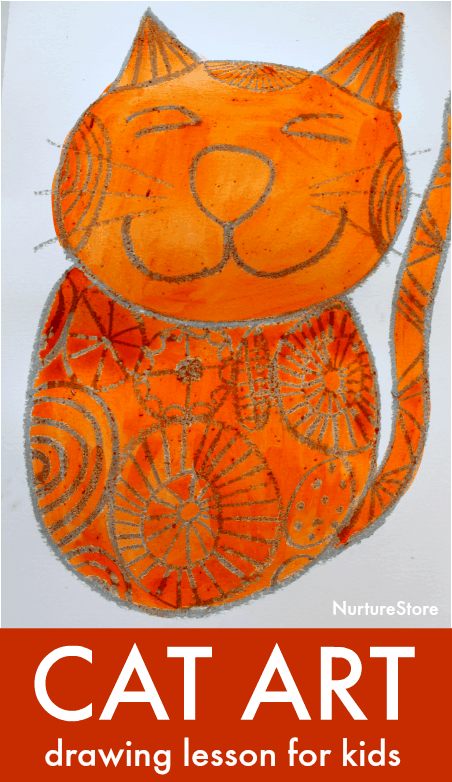 Easy cat drawing lesson with oil pastels
International Cat Day is celebrated on August 8th. The day was created in 2002 by the International Fund for Animal Welfare to encourage us to learn about, help, and protect cats.
More recently cats have become a social media sensation – just take a look at #catsofinstagram and the viral cat videos on YouTube and Facebook.
Let's celebrate cats in art today, creating our own feline pictures.
In this lesson you will:
:: learn about famous art featuring cats
:: explore oil pastels and watercolour paints
:: work with shape and pattern
:: create you own cat art
Materials needed
:: white card or watercolour paper
:: oil pastels
:: watercolour paints
Famous art featuring cats
Famous artists have included cats in their paintings. Click through on the following links to see examples.
As you look at the artworks, answer these questions:
What can you see?
What words would you use to describe the cat in each painting?
Cat Catching A Bird by Pablo Picasso
The Black Cat by Théophile-Alexandre Steinlen
Julie Manet also known as L'enfant au chat by Pierre Auguste Renoir
The Cook And The Cat by Ribot Theodule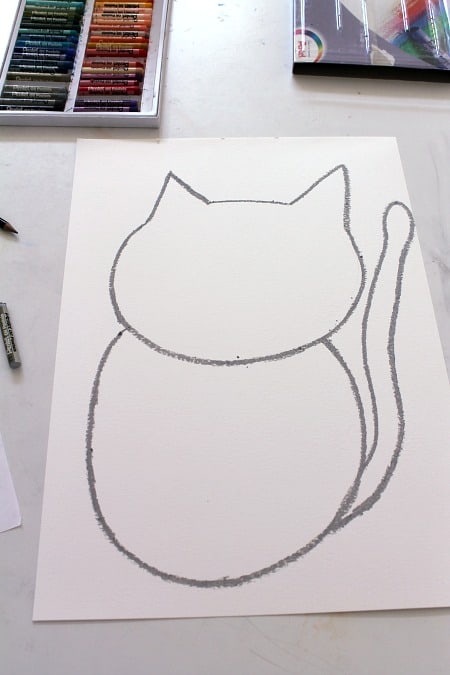 ART PROJECT :: PATTERN CATS
Let's create our own cat pictures using oil pastels and watercolour paints.
Begin by using an oil pastel to draw a simple outline of a cat: head, body and tail.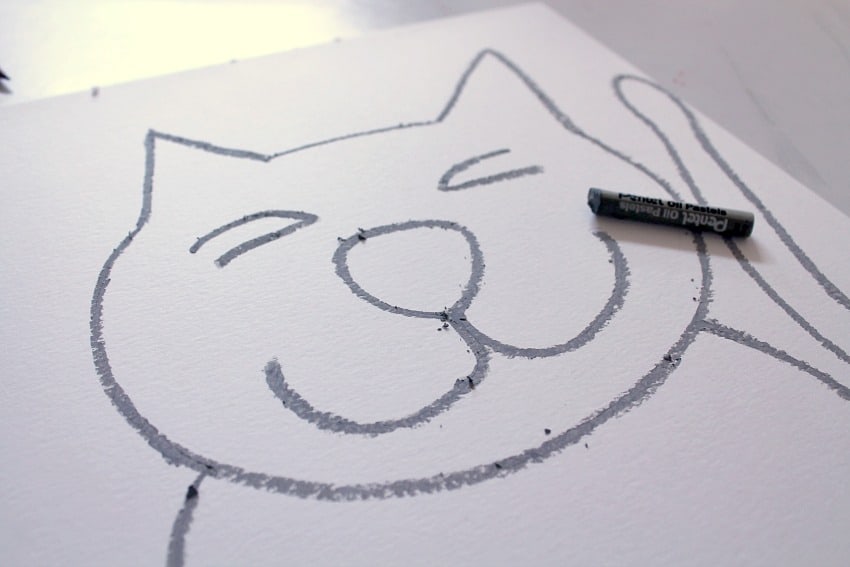 Then draw in your cat's face.
Are their eyes open or shut?
Are they smiling?
Don't forget the whiskers!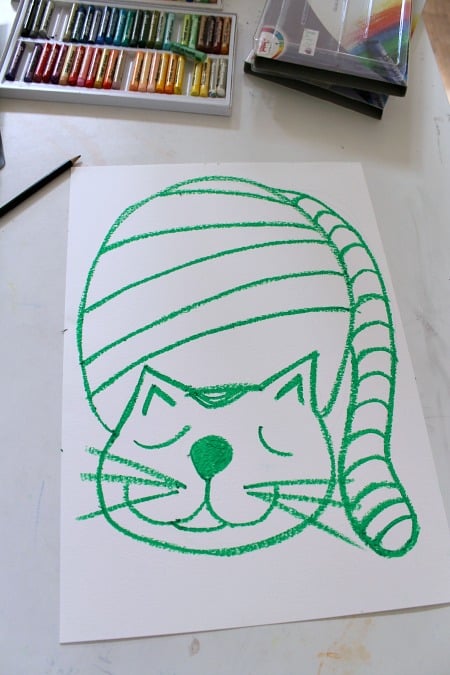 You can arrange your cat how you choose: sitting, lying, standing.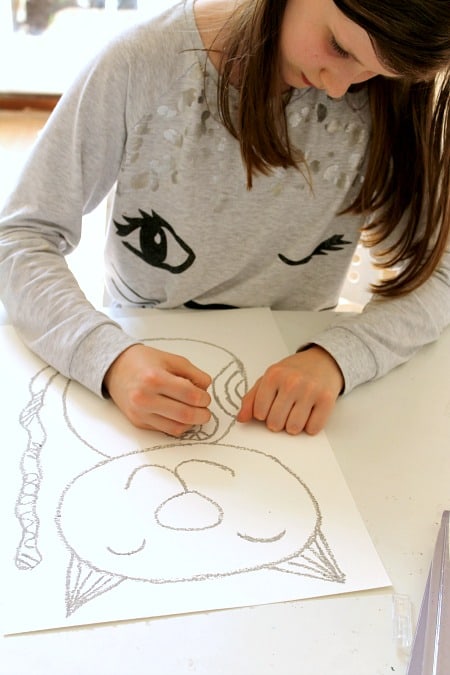 Then use your oil pastel to fill in sections of your cat with shapes and patterns.
Perhaps fill in the ears, the tail, the legs, and the body.
Use shapes such as circles and triangles, and straight and curving lines.
You don't need to stick with natural markings or make a realistic cat, go wild and free with your patterns and make an art cat.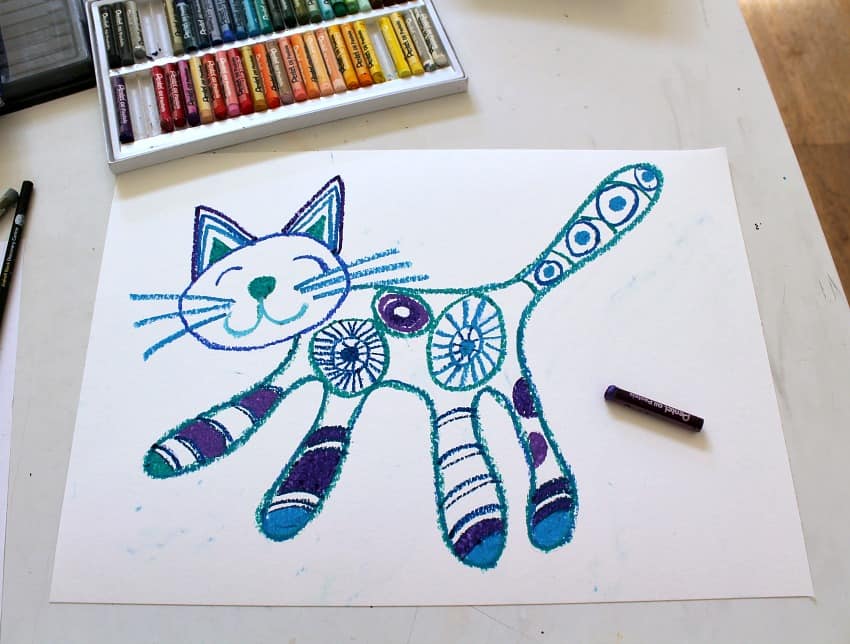 You can stick with one colour of oil pastel, or use a selection.
You might like to colour in some sections with blocks of colour, but do leave some space for your paint.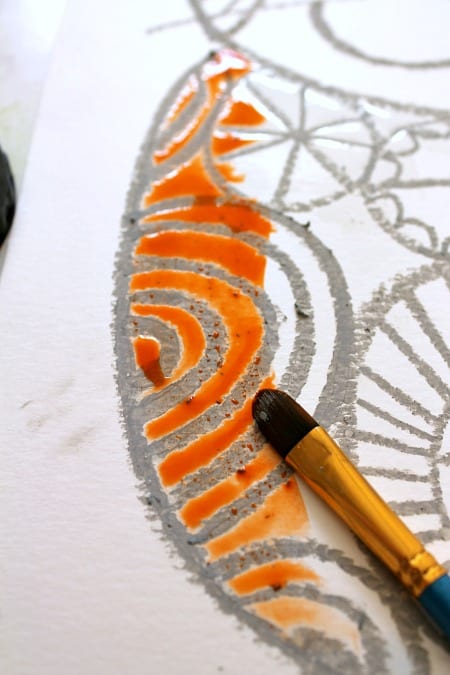 Finally, brush all over your cat with watercolour paint, covering your whole cat.
You'll notice that the oil pastel resists the watercolour paint, making it standout against the painted areas.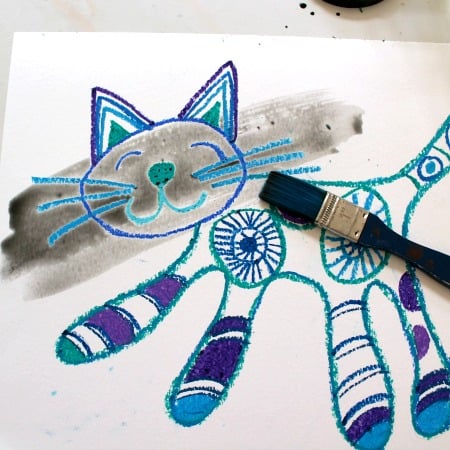 You can choose which colour of paint you use.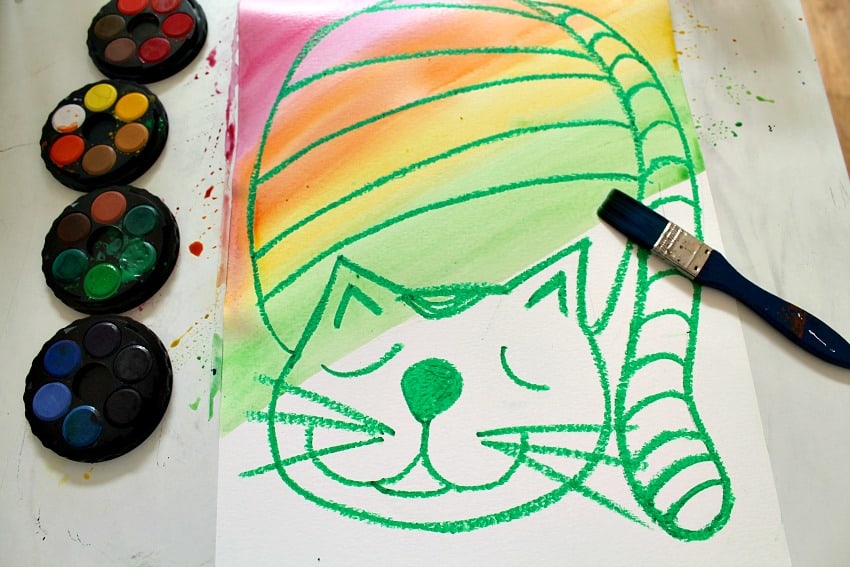 You might like to create a rainbow cat, using a sequence of colours across your cat …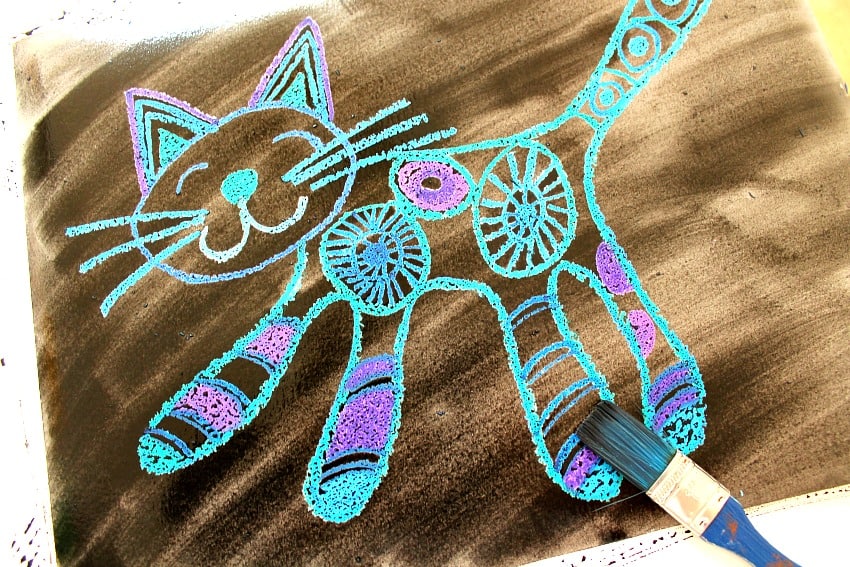 A midnight cat, using all black paint …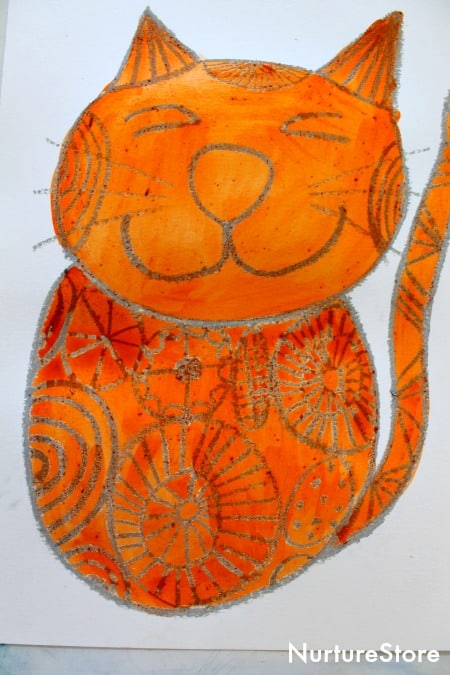 or a marmalade cat, painted orange.
More oil pastel projects to try
Oil pastels are a gorgeous art material to work with. Try out these projects too:
Warm and cool colour theory lesson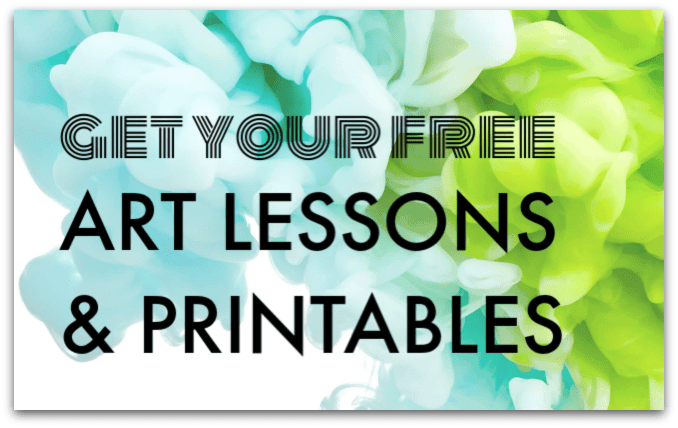 Do More Art!
Let me make it easy for you to do more art with your children.
Pop your email address in the box below and you'll get:
:: free art lessons sent to your inbox
:: lessons on famous artists with linked art projects
:: lessons on new art techniques to broaden your art skills
:: ideas for art adventures to have fun and enjoy the process of creating
:: resources for seasonal and holiday arts and crafts
:: access to my free printables library
Our lessons are perfect for children of all ages, and for school, home, and community groups.
Don't miss out!
Sign up below and let's get started.
---
* By subscribing, you consent to our use of your personal data as per our Privacy Policy, which includes agreeing to receiving interest-based email from us.
---