Here's a Day of the Dead-themed alphabet printable with ideas for Day of the Dead literacy activities.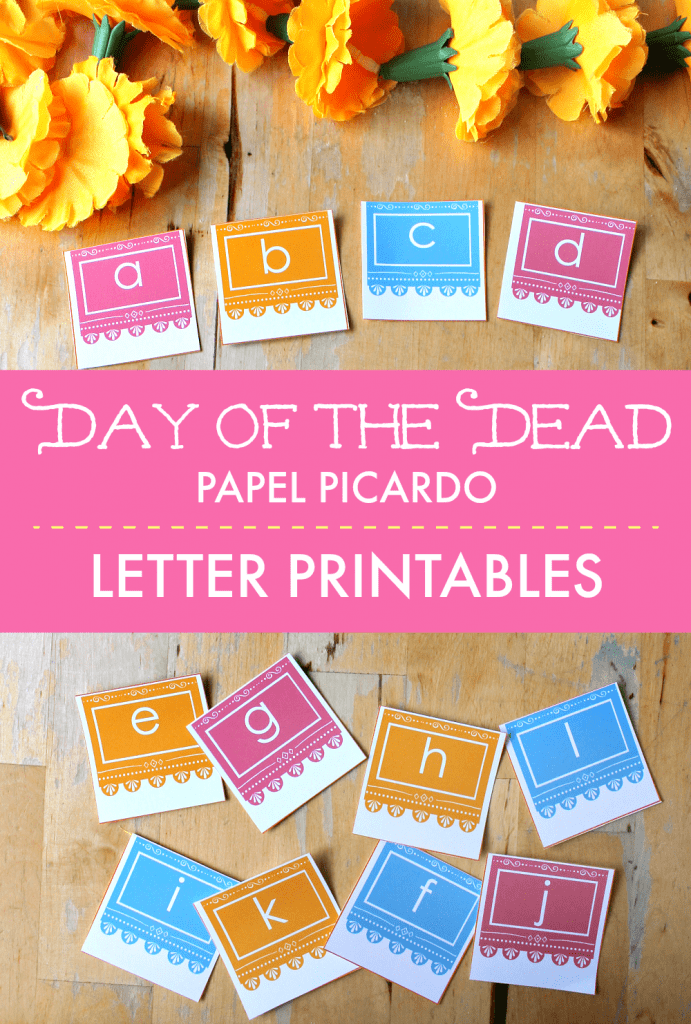 Day of the Dead printable alphabet literacy activities

Let's use our
papel picado
alphabet for some Day of the Dead-themed letter games.
This article is part of our Day of the Dead activities and crafts resources.
Materials needed:
:: papel picardo alphabet cards from the Day of the Dead Unit lesson plans
:: scissors
:: tray
:: salt or sand (optional)
Papel picardo means pierced paper and these colourful paper flags are one of the traditional decorations of the Day of the Dead. The flags are made by artisans who pile up stacks of coloured tissue paper and use hammer and chisel to punch out designs. The delicate paper bunting represents the wind and the fragility of life.
Print out the paper picardo alphabet set from the Day of the Dead Unit lesson plans and use it for letter and spelling games.
:: Hunt out all the vowels, find the words in your name, or sort the letters into alphabetical order
:: Use the letters to spell words and practise the ones you are learning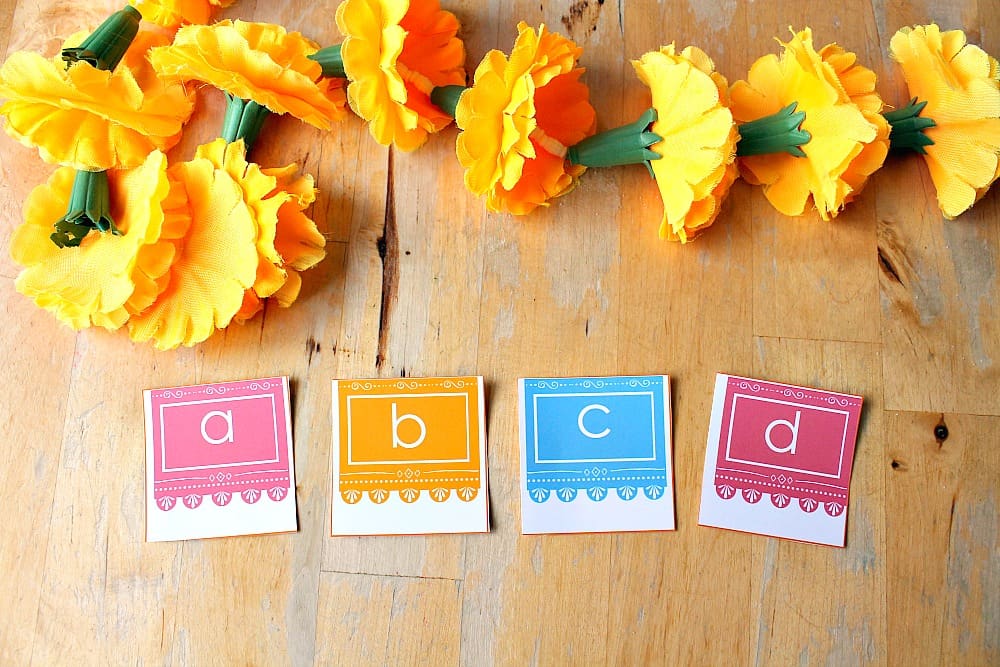 You can also use the words with a sensory writing tray, to make spelling practice more fun and more effective. We need to put in time to learn to read and write, but repetition can sometimes be unappealing. So, let's make it fun for our children, with an element of sensory play.
You can write in sand or salt coloured with orange, pink, or blue chalk to make it Day of the Dead-themed.
Use your finger to write your words straight into the sand or salt.
Younger children might like to make lines, circles, curls and squiggles.
Older children can use the papel picardo letters to copy letter shapes, to write their name or to work on spelling.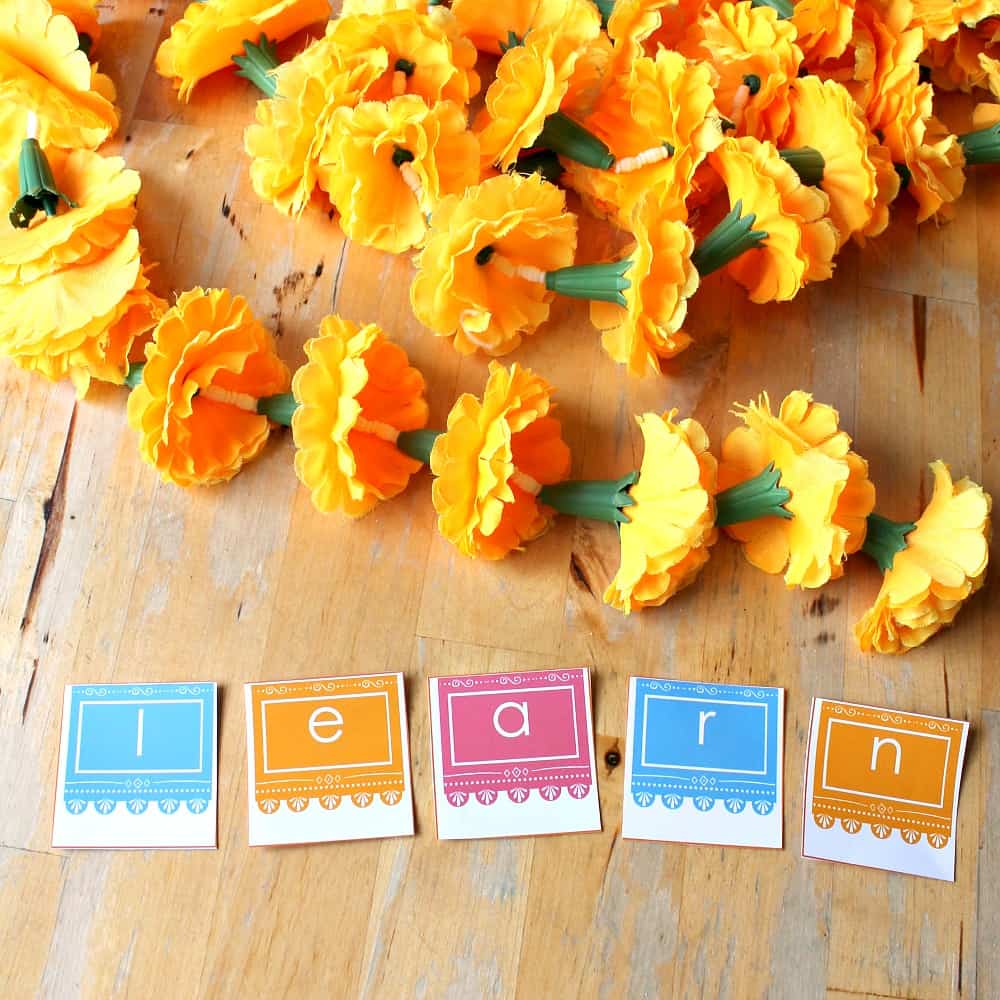 As your children write they get to:
see the letter or word
feel the flow of the letters as they write the word through the shaving foam
hear the letter or word as they say it out loud as they write
They're combining three senses to help them learn and remember the word.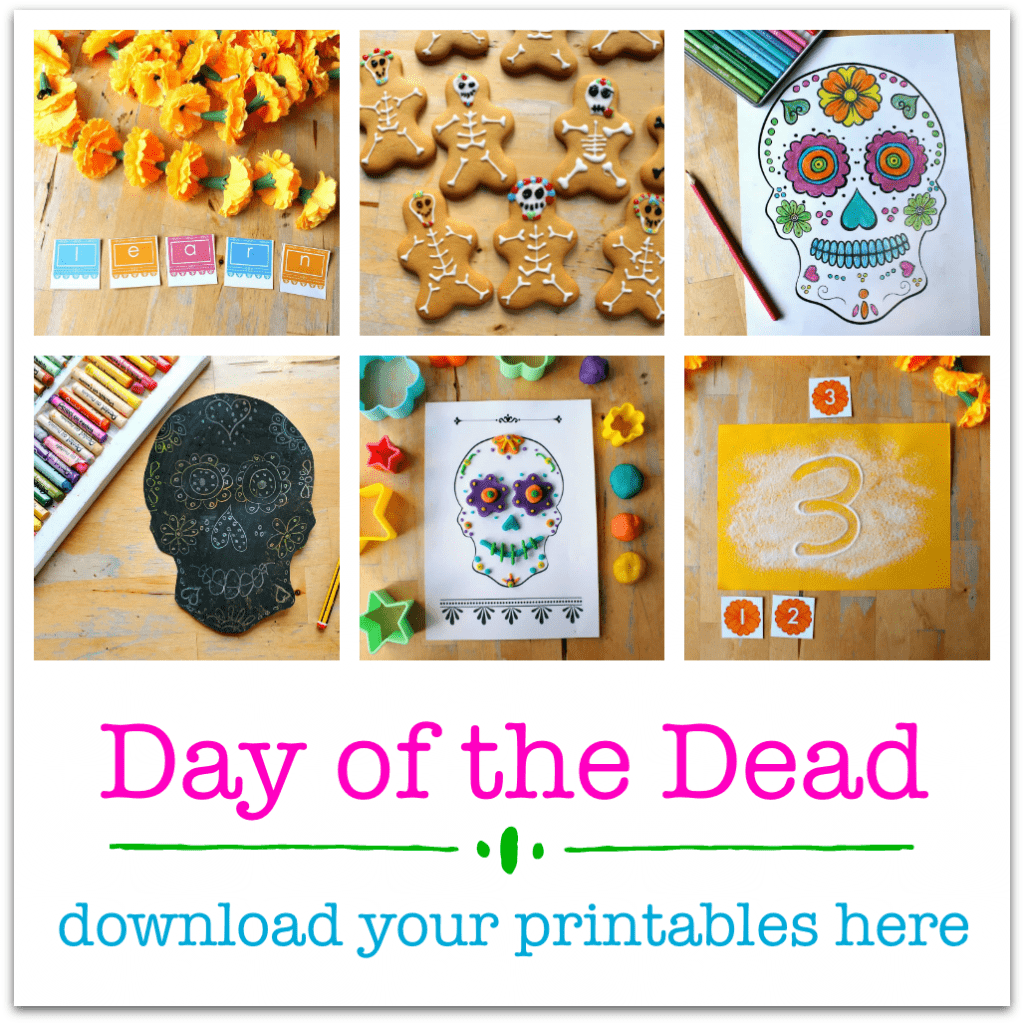 Download your Day of the Dead Unit
Let's raise our kids as knowledgeable, global citizens with a multi-cultural education. The Day of the Dead toolkit gives you everything you need to learn about this special festival.
With fun activities, lesson plans, and super useful printables you will transform your space into a celebration of the Day of the Dead through math, literacy, art, craft, sensory, food, and film.
:: over 35 pages of lessons, activities, and printables
:: a complete unit of Day of the Dead-themed math, literacy, arts and crafts, sensory, food and film
:: materials lists and bonus printables make it so easy!
:: everything planned for you, so you can enjoy it as much as your children do.
Click here to see more and get your kit.